'Shazam!': Release date, plot, cast, trailer, news and everything you need to know about DC's latest superhero film 'Shazam!' the upcoming superhero movie based on DC comics of the same name is the seventh instalment in the DC Extended Universe. The film has been in talks since 2000 and Dwayne Johnson was expected to star in the film as either Black Adam or Shazam.
However, the film went through multiple changes in terms of cast and crew and finally, in 2017, director David F Sandberg was brought aboard the project followed by Zachary Levi and Asher Angel. The film's principal photography began on January 29, 2018. Dwayne Johnson was signed to play the role of Black Adam in a stand-alone film.
Release date
'Shazam!' is slated to release on April 5 in the US. It will release a little earlier on April 3 in France, Italy and Sweden, and on April 4 in Australia, Brazil, Germany, Malaysia, Singapore. Fans in Japan, however, will get to watch the film only on April 19.
Plot
The movie is set two years after an invasion by Steppenwolf, a DC supervillain, and centres around a 14-year-old orphan Billy Batson. Billy moves into his seventh foster home run by the Vasquez family where he meets his best friend. While travelling on the subway one day, Billy is strangely transported to a different realm where an old wizard gives him the power to transform into an adult superhero. All he needs to do is say "Shazam!". Billy, along with his new best friend Freddy Freeman, begin to explore the limits of his newly acquired power.
Cast
Asher Angel
Asher Angel plays the role of the 14-year-old Billy Batson in the film. Asher debuted as a child actor in 2008 with 'Jolene' starring Jessica Chastain. His breakout role is that of Jonah Beck in Disney series 'Andi Mack' which premiered in April 2017. The third season of the show is currently being aired.
Zachary Levi
Zachary Levi plays the adult superhero Shazam!, an alter-ego of Billy Batson. He is well known for portraying the role of Chuck Bartowski in the 2007 American comedy-spy series 'Chuck'. Also a singer, he voiced the role of Flynn Rider in 2010 for the hit Disney film 'Tangled' and also performed a duet for the film with Mandy Moore titled 'I See the Light'. Levi also received a Tony nomination for his performance in 2016 Broadway revival of 'She Loves Me' opposite Laura Benanti.
Jack Dylan Grazer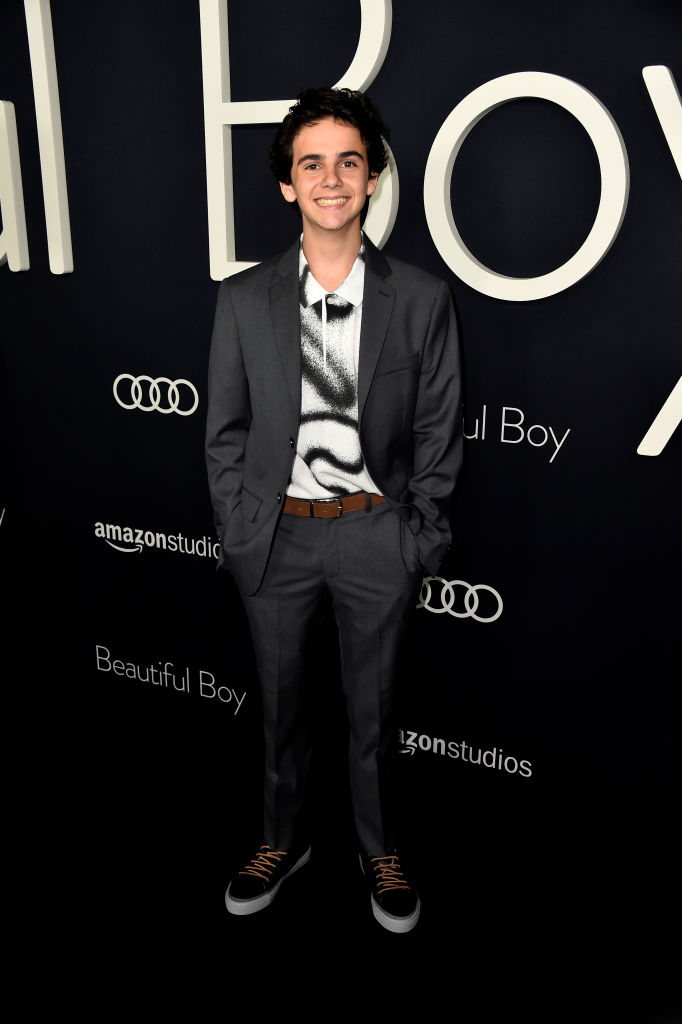 Jack Dylan Grazer plays the role of Freddy Freeman, Batson's foster brother and best friend who uses crutches to walk. Jack Dylan Grazer struck fame with his role in the silver screen adaptation of Stephen King's novel 'It' and its sequel 'It: Chapter Two'.
Mark Strong
The role of Dr Sivana will be portrayed by Mark Strong in 'Shazam!'. The actor has worked in multiple projects since 1993 and is best known for his roles in 1997 film 'Fever Pitch', 2004 BBC Two drama series 'The Long Firm' and his role as Hani Salaam in 'Body of Lies' in 2008. He also played the role of Merlin in 'Kingsman: The Secret Service' and its sequel. He was also nominated for a Tony Award in 2016 for his performance in the play 'A View from the Bridge'.
Other cast members
Djimon Hounsou as The Wizard Shazam who gives Batson the power to transform. Grace Fulton as Mary Bromfield, Batson's foster sister. Ian Chen as Eugene Choi, Batson's foster brother. Jovan Armand as Pedro Peña, Batson's foster brother. Faithe Herman as Darla Dudley, youngest Vasquez and Batson's foster sibling. Cooper Andrews as Victor Vasquez, the foster father of the group home that Batson has moved into. Marta Milans as Rosa Vasquez, the foster mother of the group home. Andi Osho as social worker Mrs. Glover. Natalia Safran as Venus Sivana, wife of Dr. Thaddeus Sivana.
Director/Writer
David F Sandberg is well-known for his horror shorts published online under the pseudonym 'ponysmasher'. He debuted as a director in 2016 with the critically acclaimed and commercially successful film 'Lights Out'. Followed by this, the director worked on 'The Conjuring' spinoff in 2017 titled 'Annabelle: Creation'. 'Shazam!' has screenplay by Henry Gayden who has earlier worked on 2014 movie 'Earth To Echo'.
News
'Shazam!' has had received good word-of-mouth publicity since a preview of the film was screened for a select few. The film has been described as a fun, entertaining superhero movie that centres on what it means to be a family. On March 13, it was reported by Forbes that Warner Bros. in association with Fandango will organise nationwide paid previews on March 23 in 1,200 theatres and 40 exhibition circuits.
Trailers
The first trailer introduces us to Billy Batson — a 14-year-old boy who has gone through foster homes in six counties. He thinks he can take care of himself but is repeatedly told otherwise. He gets a chance of being a part of a family through the Vasquez foster group-home. He starts school, finds a best friend in foster sibling Freddy Freeman and, one fine day, finds himself transported to a foreign realm where he meets a wizard who bestows him with superpowers.
The second trailer of 'Shazam!' dropped on March 4 and showed the first time Batson comes in contact with the wizard. The trailer also showed how the 14-year-old boy tested the powers entrusted to him by the wizard and transforms into his alter-ego Shazam! who is a superhero.
Batson and Freeman also test the extent of Shazam's power and even videotape everything as 'proof of authenticity'. The trailer also establishes Shazam's powers — super speed, strength, electronic manipulation and more. We also see Dr Sivana, the villain of the film, take on Shazam!
Pictures
If you like superhero movies, you'll love these: 'Aquaman', 'Wonder Woman', 'Captain Marvel', 'Avengers: Endgame'.
Share this article:
shazam DC superhero release date plot cast trailer news zachary levi asher angel