EXCLUSIVE | Shawn Wasabi says 'Mangotale' perfectly expresses the 'shift' he has gone through in the past 5 years Shawn Wasabi is a young, electronic pop music sensation who recently released his fun and breezy debut album 'Mangotale' last month. The multi-faceted YouTube star and music producer (he produced his debut album almost entirely on his laptop) is also credited as the pioneer of the Midi Fighter 64 controller, which was custom-built for him by the music tech company DJ TechTools. Now a successful Filipino musician based in Los Angeles, Shawn is keeping the flag for Asian American pride flying high and already has over half-a-million combined followers on his social media accounts.
'Mangotale' features collaborations with a stellar cast of all-female vocalists like Chevy, Kennedi, Raychel Jay, Satica, Spacegirl Gemmy, and Tia Scola who features on his latest knob-twiddling track 'Medicine'. To celebrate this innovative artist's rise, MEA WorldWide (MEAWW) recently caught up with Shawn for an exclusive interview.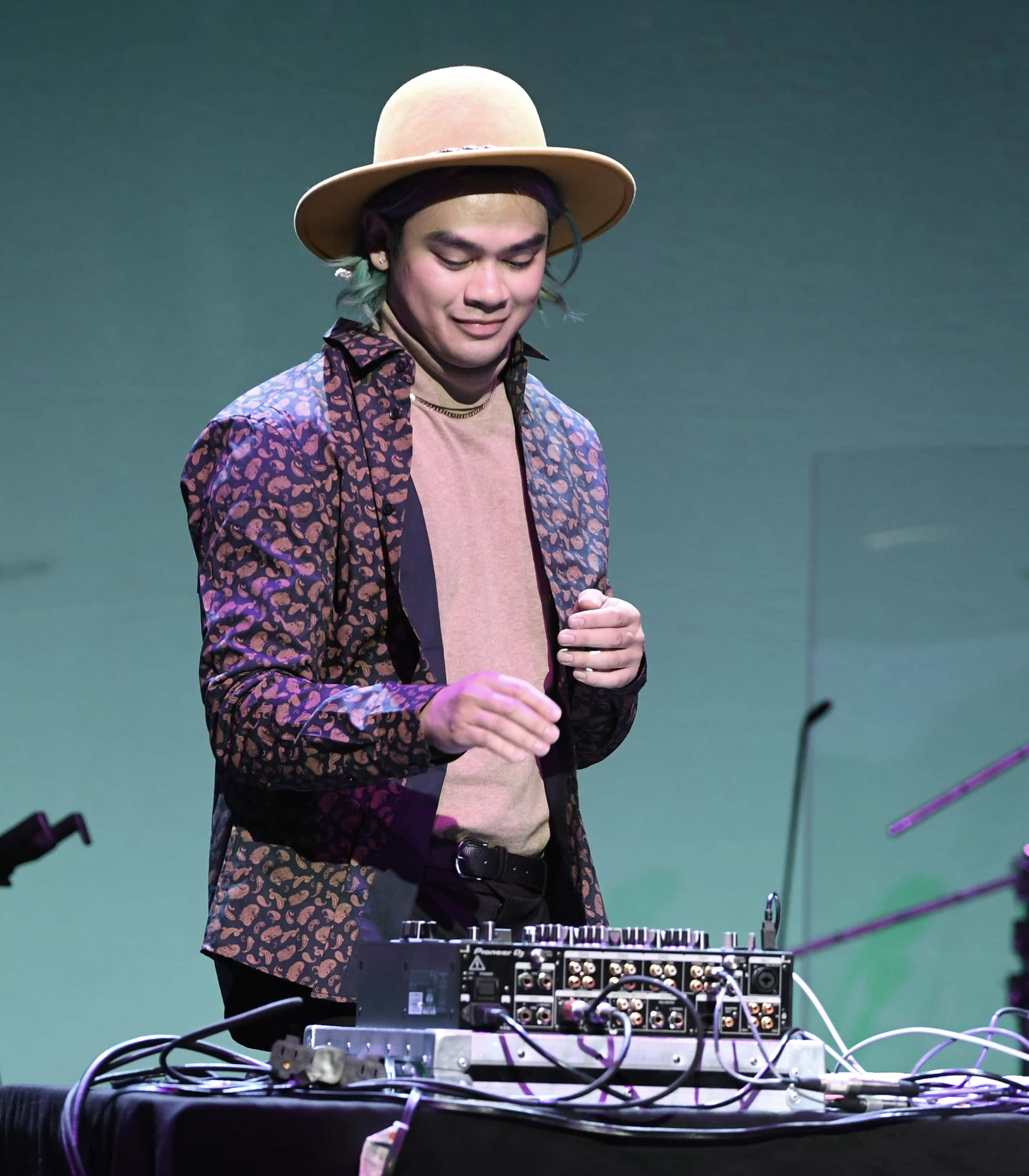 The Digital Mirage 2 DJ set really showcased your fun, infectious energy, and groovy tunes. What's next in terms of doing live gigs? Or is it still too early to tell?

I loved it. It was a blast. I saw a lot of other people had these huge performance sets planned but I just wanted to chill out in my living room that day. I think real-life concerts and festivals are going to be impossible for a while. The economy opened up too soon in the United States and now the curve is still continuing to rise. And even then, it was a heavily traumatic event to the culture, so when it does come back it won't be the same. I've seen some album release parties and raves being planned and taking place with hazmat suits. But who knows. It's still too early.

We noticed that a lot of your song titles are connected to food and drink. Is this all coincidental or very much intentional?

I've been writing and naming my songs after food and drink ever since I made mashups and put them up on YouTube. Pretty much almost all of the songs I write and co-write are centered around food or drink as the lyrical theme or double meaning. That said, food is a huge cultural marker in Asian cultures and the one thing that people can easily identify with the most, without having to really understand too much. I mean, the one time during the day when the whole family congregates and shares stories is when we sit together at the dinner table.
Similarly, you've collaborated with a talented all-female crew on the fantastic 'Mangotale', was this part of the grander design?

I work with plenty of people from different backgrounds, genders, etc. I wish I had a collective group of Filipino pop songwriter producers I could pull up with, but there aren't a lot of us. People who have culturally intersectional and disparate experiences have bigger, more important stories to tell. I truthfully believe masculinity and ego more often take away from emotion. Anyways what I'm saying is women are smarter and more creative and have better ideas. I will always listen to the women in a room before anyone else.
How do you keep your fingers limber and in shape for performances? Do you take special care of them or have certain practice routines?

I just play piano for a bit occasionally as a warm-up. But actually though, doing pushups on your fingers is a great finger strength exercise. Look it up on YouTube though, because there is proper form and process to it. You start off doing regular pushups where you dig your fingers into the ground, then you work your way up. Also, look up posture back exercises. As a producer, I'm always hunched over in a chair at my desk in my studio all day. Occasionally, my favorite posture exercise is just standing with my back against the wall and extending my arms' range of motion up and down. John Petrucci made a video about a similar thing, but for guitar. It can apply to what I do too.

The Midi Fighter clearly has advantages over traditional controllers thanks to its responsive Sanwa buttons. Is there anything you would like to upgrade or improve about your current Midi Fighter 64 in its next iteration?

I want it to be thinner and lighter to fit in my backpack comfortably. I want to create a more user-friendly UI. I feel like UI is most of the bottleneck in the learning curve of midi controllers. All this stuff was designed for nerdy adults, but like what about all the curious young kids? I got into playing midi keyboards as a toddler. I'd have no idea how to work a DAW. I didn't even start making beats until after high school. Speaking of thinner and lighter - the Sanwa OBSF-24 buttons feel the best and have stood the test of time, but they take up 80% of the vertical height of the controller. We need to go big brain mode. I've been looking for engineers and companies to help me re-engineer the Midi Fighter. Please reach out to me, if you are reading this.

'Mangotale' was almost entirely produced on your laptop. More artists are turning to bedroom production, especially with quarantine limitations, but are there any other artists you draw inspiration from who use less traditional methods?
Mangotale is my first full-length project and I'm incredibly excited for people to listen to it. I produced almost the entire thing on my laptop at home. I've changed, developed and grown so much over the last five years - my understanding of the world, of myself and my personality; being disassembled and reassembled; making friends; the people I've interacted with and my different musical inspirations/mentors. I feel like this project perfectly expresses that shift while also channeling the energy and emotion I had in those different chapters of my life. Mangotale also flexes a lot of my musical range between collaborative pop energy production and weird knob-twiddling audio manipulation sound design.

However, accessibility will always lead the way in how the next generations of artists and musicians approach music. I don't say this enough, but the iPhone's built-in mic is one of my favorite microphone ever for recording vocals - 'Snack', 'Halo Halo', 'Tokyo Tea', 'Princess Peach', and 'Igloo' all have vocals in some parts recorded through iPhone voice memos. Sometimes I record little bits of vocals by yelling into my MacBook itself. I can't recall artists who do this too. But I do remember Steve Lacy produces a lot of music on his phone in GarageBand. Most of 'Halo Halo' was done in GarageBand actually. Chevy recorded her vocals in GarageBand with a USB microphone.

Considering you are a YouTube sensation, do you still see yourself sharing videos on the platform as you dedicate more time to making music?

Yeah, I like being on YouTube sometimes. I don't go on there as much as people probably think like I'm kind of just in my corner doing what I like doing. Part of the beauty of art is that it lives in the moment. It's finite. I'll always do art and music but it'll be constantly changing, and I won't always be on YouTube or Instagram.