Shania Twain opens up on her struggle with Lyme disease: "I couldn't even call out for my dog"
Shania thought she would never sing again, thanks to the nerve damage from the Lyme Disease but then she tried staying positive in order to bear the ordeal. Shania Twain, who has been battling Lyme disease for quite some time, in a recent interview revealed that her surgery to treat it changed her voice forever. The singer was diagnosed with the illness in 2003 and she took an indefinite hiatus from music to focus on her health. This long break was partly also because she was dealing with her broken marriage with then-husband Mutt Lange, who she finally split up with in 2010. It was a messy affair too - her best friend Marie-Ann Thiebaud had been having an affair with her husband of 15 years and she had found out about it the day after he asked for a divorce. To make matters worse, it was Marie-Ann's husband who had to tell her about the affair.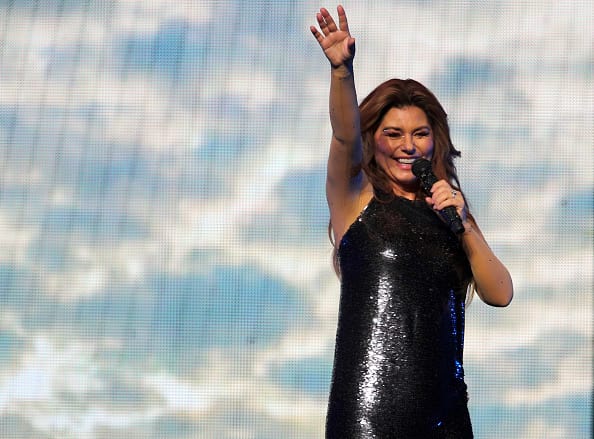 It was only since last year that the 'You're Still The One' hitmaker started opening up about her struggle with Lyme disease.
The surgery has left a permanent scar on her neck and at the time, she wondered if she would ever be able to sing again. "Does my voice sound deeper? It does, though, doesn't it?" she asked in a recent interview with Mirror where she revealed her worries at the time. "I thought I'd never sing again ... It was nerve damage from Lyme disease. I saw a tick fall off me and I got treated right away, otherwise, the damage would have been a lot more extensive. I was on tour, and I almost fell off the stage every night because I was so dizzy. I felt lucky when I found out the cause, because the disease can go to your brain or heart," she said.
The singer who took an almost took a one and a half decade long break, said that songwriting almost feels like a "diary entry" to her. "I started writing more intently and I realized that some parts of my voice were still there. It's been a long process, and now surgery. Songwriting is like a diary entry, though sometimes I listen back and think, 'Oh my God, that's way too personal...'"
Speaking about her struggle with it initially, she said, "I couldn't even call out for my dog. If I wanted to be loud, my voice came out screechy. Some doctors told me it was psychological and losing my voice was tied into how I was feeling at the time. I'm angry about that because they sent me barking up the wrong tree."
The 'That Don't Impress me Much' singer also revealed that it was positivity that got her through the whole ordeal. "My go-to place is always self-reflection. I'm always checking myself – constant self-improvement is important. When I stop to reflect it really focuses me."
Share this article:
Shania Twain opens up on her struggle with Lyme disease: "I couldn't even call out for my dog"