The Premier League football world has yet again found itself shaken by a sex scandal. If you've been keeping an eye on the news, you have surely heard about an unnamed married Premier League football star, who was caught on video having a threesome with two women.
The raunchy video was circulated by fans on WhatsApp and reportedly the footballer is said to be a "household name." The star was allegedly seen thoroughly enjoying himself in the one-minute clip that also made its way to social media. The catch was that neither of the women seen in the video was his wife.
The world of football, however, has had a reputation of being entangled in sex scandals many times before. Let's take a look at the top 10 sex scandals that not only rocked the ball but the careers of the ones associated with it as well.
1.  Kyle Walker and his alleged bestiality kink 
In a video too graphic for anyone's eyes, an athletic brunette woman was reportedly seen laying on the bed, and a small black dog, who looked like a pug was licking her behind. The woman, who was sans underwear was heard laughing in the video as the dog lapped at her privates.
This 19-second clip found its way on social media and was shared by an Arsenal fan account. The person filming was allegedly footballer Kyle Walker, and the woman was believed to be his model girlfriend Annie Kilner. Unsurprisingly, the clip caused an outrage amongst fans, but Walker said that he was "disgusted by the suggestion that it's anything to do with" them. "With so many young people on social media I am horrified that content of that nature has been shared so many times," he said in a statement on Twitter. 
2. Avram Grant was caught getting a special Thai massage
In February 2010 Avram Grant, who was then the Portsmouth manager, found himself in a soup after he was seen leaving a Thai "massage parlor." The police confronted him about the visit, and he became a part of an active investigation into the brothel. They found that the sex workers charged up to £130 for their special services at the establishment where Grant was said to have been associated with.
Reports also surfaced that he was spotted at the same establishment - on December 18 the previous year. He reportedly spent close to an hour there too. It was quite the scandal for Grant, especially because he has two children who were 12 and 15 at the time. Grant, who was an ex-Chelsea FC manager admitted to the visit on the sly. When asked if he knew it was a brothel, he simply smiled and said, "Yes."
3. Rooney's grandma special
Back in 2004, former England striker Wayne Rooney had to make the most awkward public apology after reports surfaced that he reportedly had sex with a 48-year-old grandmother in a rubber catsuit and a mother-of-six dressed as a cowgirl.
The massage parlor that was located in Liverpool is said to have charged him £45 for each visit. Rooney was said to have visited the parlor about ten times, and at one unfortunate visit, word got out. Within minutes, 30 fans were gathered outside, chanting his name. He said in his apology, 'Foolish as it now seems, I did on occasions visit massage parlors and prostitutes. It was at a time when I was very young and immature and before I had settled down with Coleen. I now regret it deeply and hope people may understand it was the sort of mistake you make when you are young and stupid." Oops!
 4.   Antonio Luna and Sergi Enrich's leaked siesta
In 2016, a former player for Aston Villa issued a public apology after a sex tape featuring him, a team-mate and an unnamed woman performing various sex acts went viral. After the footage showed up on social media websites, fans were quick to identify the two players as Antonio Luna and Sergi Enrich. 
The players released a joint statement saying that they were not responsible for leaking the video of a "private act involving fully consenting adults" and that they were apologetic about "the damage the circulation of this video could cause to the third person involved in the video."
5. Leicester City sex tape scandal
A sex tape that ruined lives! In 2015, three budding stars from Leicester City filmed themselves having a gala time in a hotel room orgy where they were seen racially abusing local Thai girls who were in the room performing sex acts with the men. Tom Hopper, Adam Smith, and James Pearson (son of Foxes manager Nigel) were named in an exclusive report that The Sunday Mirror published on June 2015.
The men could be heard calling one of the Thai women "slit-eye" and laughing in the clip they then shared with their friends in the UK. The Leicester squad were in Thailand to celebrate avoiding relegation from the Premier League, and to help boost the club's fanbase in the home country of their owners.
6. Franck Ribery's and team-mate Karin Benzema's underaged sexual affair 
Bayern Munich winger Franck Ribery and Real Madrid striker Karin Benzema were embroiled in a sex scandal when reports surfaced that the two players had sex with an underage prostitute, 16-year-old Zahia Dehar. Ribery said that Dehar was actually his birthday gift - he admitted that she was flown to Munich in 2009 as a "present" for his 26th birthday.
He also said that he had no idea that she was not 18 years of age. He also said that he never paid for the sex. Benzema denied all claims about the encounter.  They were acquitted in 2014. 
7.  Ryan Giggs' affair with his sis-in-law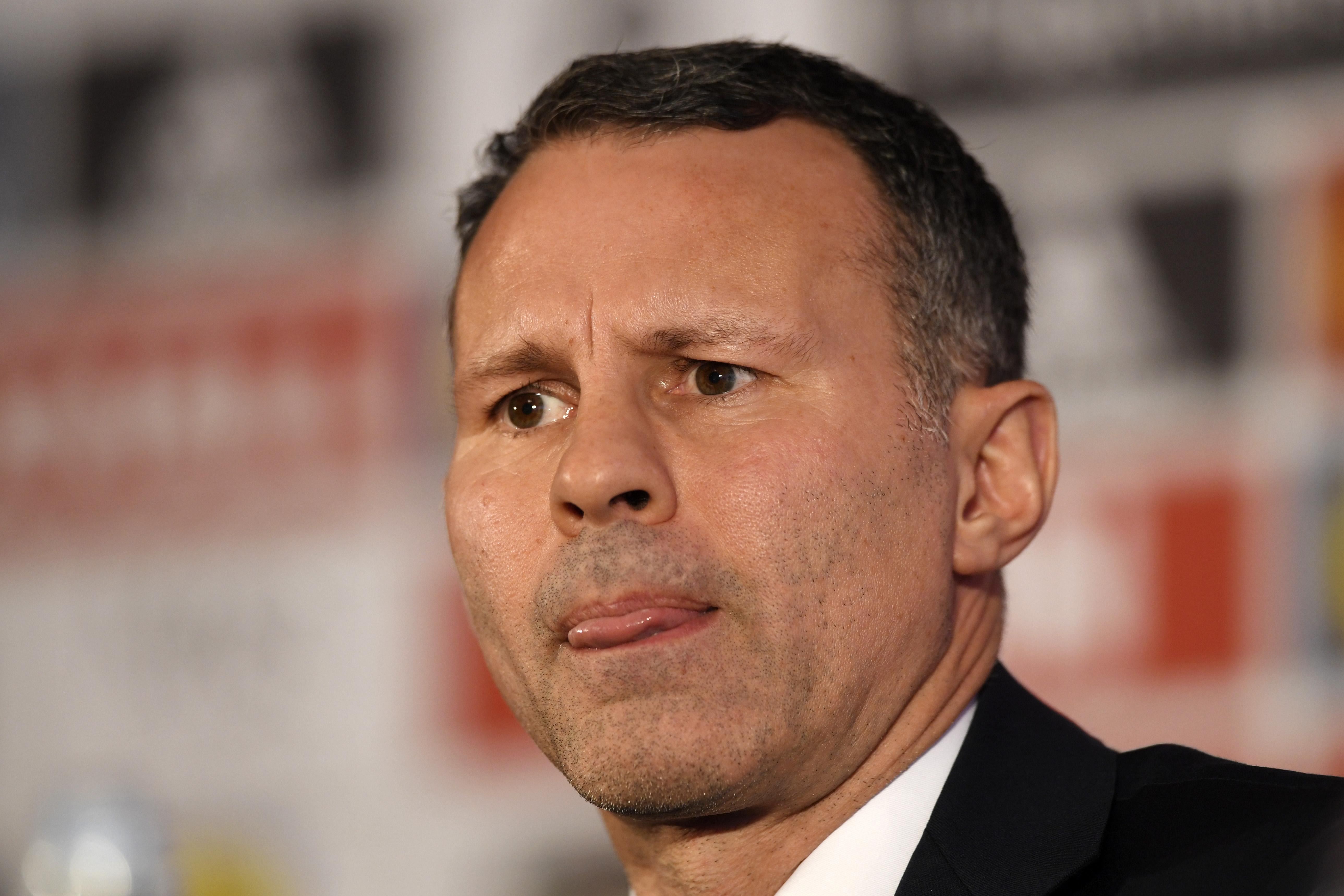 Ryan Giggs had been in the midst of controversy in 2011 after he was rumored to be having an affair with model Imogen Thomas. Things, however, got worse. He was found to be in a shocking 8-year long affair with his brother Rhodri's wife Natasha Giggs. The Manchester United's ex-winger faced the wrath of his family and fans after Natasha dropped the bomb in an interview. Natasha Giggs also happens to be the sister of Ryan Gigg's wife Stacey. 
After Natasha found out about Ryan's affair with Imogen, she decided to reveal the shocking truth and claimed that she had undergone an abortion and the baby was Ryan's. This alleged incident had happened after she and Rhodri got married in Las Vegas. 
8. John Terry's affair with teammate Wayne Bridge's wife
Nothing could sting as bad as this betrayal. England football captain John Terry slept with former best friend Wayne Bridge's now ex-wife, Vanessa Perroncel, behind his back. Vanessa denied all claims about the affair and insisted that they were just close friends, but it looked like the cat was already out of the bag.
The scandal affected both players in a bad way - Terry was stripped of the England captaincy, and Wayne Bridge gradually left the club. Although it was never fully discussed, fans were convinced that the downfall of his career was because of Terry's affair.
9. David Beckham's and the sexy secretary scandal
David Beckham and Victoria Beckham are the epitome of modern couple goals, but did you know that even David Becks was involved in an alleged affair?
In April 2004, reports surfaced that claimed Becks was sleeping around with his ex-PA while he was very much married to Posh Spice. David's former personal assistant named Rebecca Loos admitted 'no regrets' in spite of his marriage and the fact that he had two sons at the time. This affair was allegedly a result of the couple's long-distance marriage. Reports claimed that Loos and becks slept together four times in Spain and they called it quits in 2003, around Christmas. Beckhams denied all allegations. 
10. Ronaldo's transvestite company
Back in 2008, Ronaldo was questioned by the police in Rio after he invited three transvestite prostitutes to a pay-by-the-hour motel room. The AC Milan striker told the police that nothing happened between them and that he tried to send them away with some money. He said that he didn't know that they were men. The prostitutes, however, had a different story to tell - they were adamant that the football superstar had not paid them the agreed amount.