Serial killer Joanna Dennehy who stabbed men for fun dating murderess, exchanging cushions with her in jail
Joanna Dennehy stabbed three men to death, while two managed to escape with injuries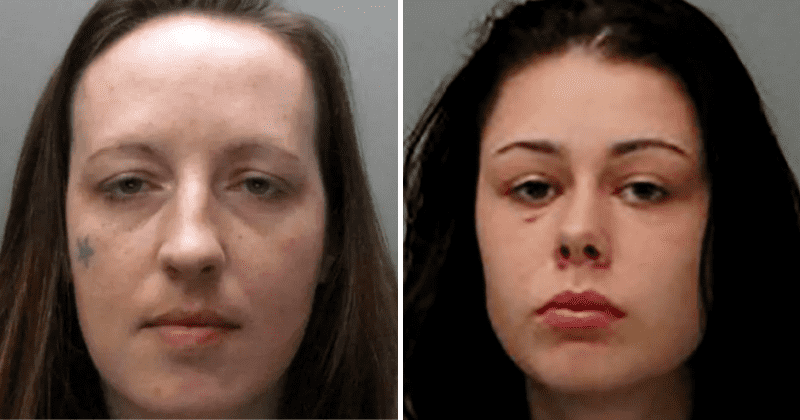 (Cambridgeshire Police/Derbyshire Police)
A female serial killer who was behind the deaths of three men, and the attempted murder of two others, has found love behind bars and is dating a fellow murderer, it has been revealed.
Joanna Christine Dennehy's name became known across the United Kingdom when she was arrested and charged for the Peterborough ditch murders, a series of murders that took place in Cambridgeshire, England, in March 2013.
Dennehy had stabbed all three victims, all men, and then dumped their bodies in ditches outside Peterborough. She had stabbed two other men as well, but they managed to survive their wounds.
In November 2013, she pleaded guilty to the three murders and two attempted murders and was sentenced to life in prison. It was at the Low Newton Prison in Co Durham, the highest security prison for women in Britain, that she met and started dating Emma Aitken, reported the Sun.
Aitken, of Derby, was imprisoned alongside her father and boyfriend after they were convicted in the brutal murder of a man whose battered and burned body was found outside a social club. The 25-year-old, who is serving a 12-year minimum term, hit it off with Dennehy after the latter was moved to Low Newton in 2018, and the two have reportedly been inseparable since.
"The jail has been on virtually ­permanent lockdown — but Joanna has been going out to do her laundry and going to the kitchen with Emma," a prison source shared. "They make cheesecake and trifles while other ­people are locked away in their cells."
Sources also said the couple has bought embroidered cushions with each others' names on them as gifts for each other, though Dennehy is still said to retain the terrifying side of her that possessed her to murder three men.
"Other inmates are scared of Joanna because of her crime and her attitude. She is not someone to be messed with," the prison source said, adding that she had bragged about her "killing for kicks" spree and claimed she would "do it all again."
Dennehy, with the help of two accomplices, Gary Stretch and Leslie Layton, had killed Kevin Lee, Lukasz Slaboszewski, and John Chapman, in a 10-day spree. After the killings, she had driven to Hereford, where she stabbed two men, chosen separately and at random, both of whom survived.
A mother-of-two, Dennehy told her accomplices she did not want to kill women, especially not women with children, reported BBC. Asked of her motive, she allegedly told Stretch she stabbed men for "entertainment," and that, "I want my fun. I need you to get my fun."
In February 2014, she became the first woman ordered to die behind bars by a judge, who told her she was a "cruel, calculating, selfish and manipulative serial killer," according to the Guardian. She is also one of just three women in the UK to be given life imprisonment without parole, with the judge revealing that Dennehy told a psychiatrist she "killed to see if I was as cold as I thought I was. Then it got moreish and I got a taste for it."
If you have a news scoop or an interesting story for us, please reach out at (323) 421-7514