Matthew McConaughey rebuilds himself yet again, reunites with Anne Hathaway for 2019 neo-noir thriller 'Serenity'
Matthew McConaughey went from being a rom-com heartthrob to an Oscar-winning actor to voicing cartoons. So where will we see him next?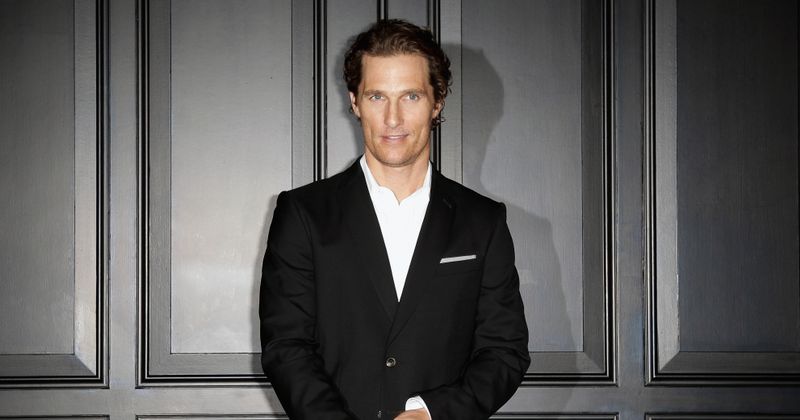 If you don't know it yet, Matthew McConaughey is always about rebuilding himself. 
The Texas-born actor was quick to rise as the leading man in romantic films soon after he dropped out of law college to pursue a degree in film production in 1993. Not long after his switch, McConaughey started out with commercials and got a big break with high-school comedy 'Dazed and Confused,' in 1993, which secured him supporting roles in many films after that. Then he moved on to play leading roles in films like 'A Time to Kill,'  and 'The Newton Boys' and before anyone knew it, he had become a household name when it came to naming actors with that suave Southern charm. But as soon he hit the high, his dismissal came even sooner when his EDtv comedy was overshadowed by Jim Carrey's 'The Truman Show.'
The late '90s was not the actor's year. McConaughey found trouble when he was arrested on charges of marijuana possession and violation of a noise ordinance when police found him nude, beating banjo drums in celebration of a football victory. But before anyone knew it, the actor was rising again, appearing in a series of romcoms, playing the heartthrob in leading roles one after the other. We saw him in 'The Wedding Planner' in 2001, 'How to Lose a Guy in 10 Days' in 2003, starring opposite women leads like Kate Hudson, Sarah Jessica Parker, Penelope Cruz, and even Jennifer Lopez.  Till about 2009 and his lead role in 'Ghosts of Girlfriends Past,' McConaughey was that actor who was synonymous to that handsome guy next door with People magazine naming him the "Sexiest Man Alive" for 2005.
Then from the late 2000s onwards, the actor realized that the continuous role he was playing had typecast him (the "living on the beach, running with my shirt off" kind), so he decided to break free; which meant he went years without accepting the roles he was offered so that he could rebuild himself. 
And he did.
He charmed us with his swagger in his role as Dallas in 'Magic Mike' in 2012 and then, in 2013, the blue-eyed actor came back to the screen shattering all the preconceived stereotypes. Forget the charming good looking dude who qualified as the heartthrob, McConaughey lost 40 pounds to play the role of Ron Woodroof in 'Dallas Buyers Club.', He played a man who starts a business smuggling HIV/AIDS medications into the United States after he finds that he has contracted the disease and is unable to legally obtain lifesaving treatment. Needless to say, the world was shaken by his performance and he rose to critical acclaim, even winning the Oscars for Best Actor.
From then onwards, there was no looking back. In 2014, he starred in 'Interstellar' as the pilot of a spaceship, and then in 'Free State of Jones' as a Confederate soldier. Trying out a new genre, he lent his voice to animated films including 'Kubo' and the 'Two Strings and Sing,' both in 2016. 
This year, we saw the actor portray the role of a dad in 'White Boy Rick' and guess where will we be seeing him in 2019?
In Stephen Knight's neo-noir thriller film titled 'Serenity,' where he will be reuniting with his 'Interstellar' co-star Anne Hathaway. McConaughey plays the role of a fishing boat captain who leads tours on the tropical Plymouth Island, which at first seems like a beautiful place. However, when his ex-wife shows up to the island making him an offer to kill her new, violent rich husband, his life on the serene island turns upside down. 
Here's the trailer.
Interestingly, earlier this year it was reported that the 49-year-old actor had auditioned for the role of Jack in Titanic, eventually played by Leonardo DiCaprio. In an interview with The Hollywood Reporter, McConaughey recalled auditioning opposite Kate Winslet, who played Rose in the film.
"I went and auditioned for that. I wanted that," McConaughey narrated in the podcast. "I auditioned with Kate Winslet. Had a good audition. Walked away from there pretty confident that I had it. I didn't get it. I never got offered that."
Had McConaughey played Jack then Titanic would have looked very different, but nonetheless, as iconic. The actor, though disappointed, and as emphasized- no stranger to rebuilding himself, managed to win the Oscar before DiCaprio. Just saying. 
'Serenity' is set to hit theaters on January 25, 2019.  Another Oscar for McConaughey, please?
Disclaimer : The views expressed in this article belong to the writer and are not necessarily shared by MEAWW.