Cancer-stricken John McCain wants Mike Pence to attend his funeral... not Trump
McCain, in mid-2017, announced that he was battling an aggressive form of brain cancer and the senator is reportedly currently "ailing" from a surgery John McCain (Source: Getty Images)
The closest friends and advisers of Senator John McCain have accepted the inevitable and are reportedly preparing for his funeral, however, there's one person the senator doesn't want attending his funeral, and that is President Donald Trump.
McCain, in mid-2017, announced that he was battling an aggressive form of brain cancer and the senator is reportedly currently "ailing" from a surgery, according to former Vice President Joe Biden, who recently visited the senator's ranch in Arizona.
Reports state that the senator is taking long physical therapy sessions — "and rewarding himself most days with a tall glass of Absolut Elyx on ice" — while continuing to lead conference calls with his staff.
The New York Times states that the 81-year-old senator is also compiling his guest list for his funeral and Trump is not on the list.
McCain's close advisers have reportedly informed the White House what their current plan for the senator's funeral is and they expect Vice-President Mike Pence to attend the service but without President Trump.
McCain and Trump have not had a very stable relationship and have clashed on multiple occasions.
---
Reports state that the funeral service is scheduled to be held in Washington's National Cathedral.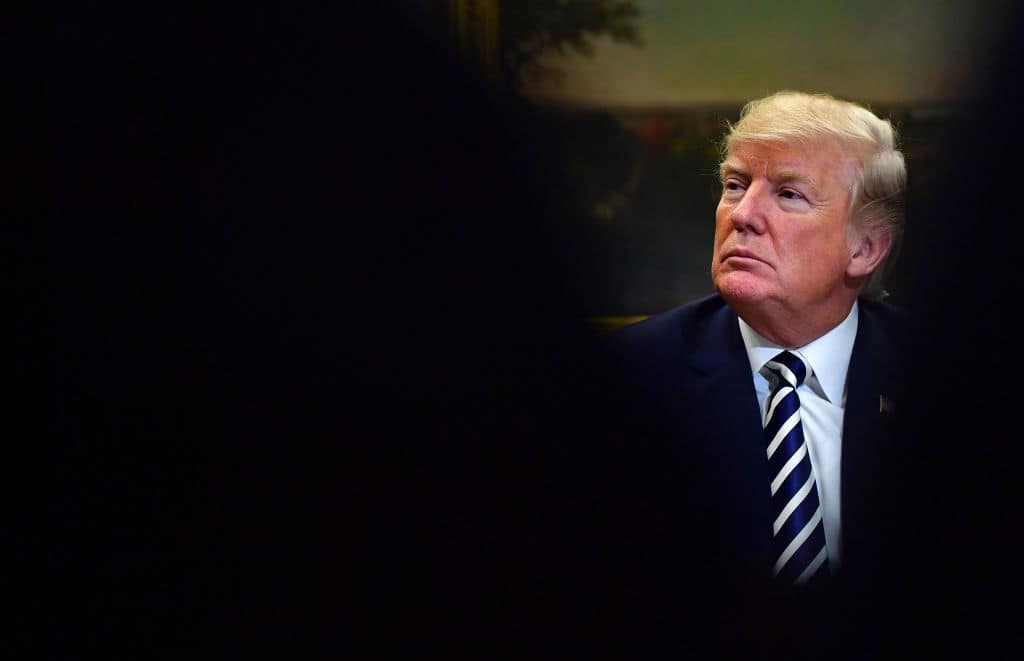 Reports state that the senator is presently receiving a stream of visitors, including several of his old friends, at his Arizona ranch reminiscing and "taking care of unfinished business," the Times reported.
McCain's decision of not inviting Trump to his funeral comes shortly after the Republican president decided to skip former first lady Barbara Bush's funeral. Trump reportedly said that he wanted to avoid disrupting the service.
---
McCain's also coming up with his memoir titled "The Restless Wave: Good Times, Just Causes, Great Fights, and other Appreciations," in which he has reportedly revealed some of his biggest regrets, which includes choosing former Republican Alaska Governor Sarah Palin as his running mate during his 2008 presidential campaign.
The Arizona senator, in his book, has also written that he wishes he had selected former Senator Joseph Lieberman (I-Conn.) as his running mate instead.
Reports state that McCain's advisers had warned him against choosing Lieberman arguing that the latter's support for abortion rights could divide Republicans at the time of polling. Lieberman was once a Democrat before becoming Independent.
McCain, in his book, writes: "It was sound advice that I could reason for myself. But my gut told me to ignore it and I wish I had." The book is scheduled to be released on May 22.
The Arizona Senator also made the reference in a new HBO documentary, saying that not choosing Lieberman as his running mate in 2008 was "another mistake" that he had made in his political career, according to reports.
Lieberman responded to McCain's comments and told the Times that he was greatly touched by his statement and by the documentary. "It touched me greatly," Lieberman said.