Self-proclaimed 'science philanthropist' Jeffrey Epstein's dubious donations to various charities revealed After being released from prison in 2010, Jeffrey Epstein appeared to have made multiple attempts to reinstate his tarnished image in his elite circle through varied nebulous charitable donations. The registered sex offender, who habitually trumpeted his sizeable donations before his prison stint, seemed to have become more clandestine in his transactions as he continued giving sizeable handouts to educations institutions, research organizations, nonprofits of Deepak Chopra, Elton John, and even to an all-girls' school a few blocks from his infamous Manhattan mansion.
Epstein was arrested by federal agents on July 6 in New Jersey after his return from a Paris trip and was charged with child sex trafficking in violation of Title 18, United States Code, Section 1591. He is suspected of sex trafficking minors in Florida and New York.
The new charges against the billionaire suggest that the Department of Justice is attempting to redeem its 2008 decision where a top federal prosecutor cut a questionable plea deal with the investor accused of engaging in sex with dozens of underage girls. Although police found evidence suggesting he had regularly molested and trafficked dozens of underage girls, he was handed a sentence of just 13 months of part-time custody in county jail.
Given that investigators have still not established how Epstein assimilated his multi-million dollar worth of assets — apart from his one publicly known client, L Brands' owner Les Wexner — it was scarcely surprising when it emerged that the New York financier conducted most of his donations though a shadowy private foundation called "Gratitude America. Ltd." The foundation has nearly no public footprint — not even a website or any online presence.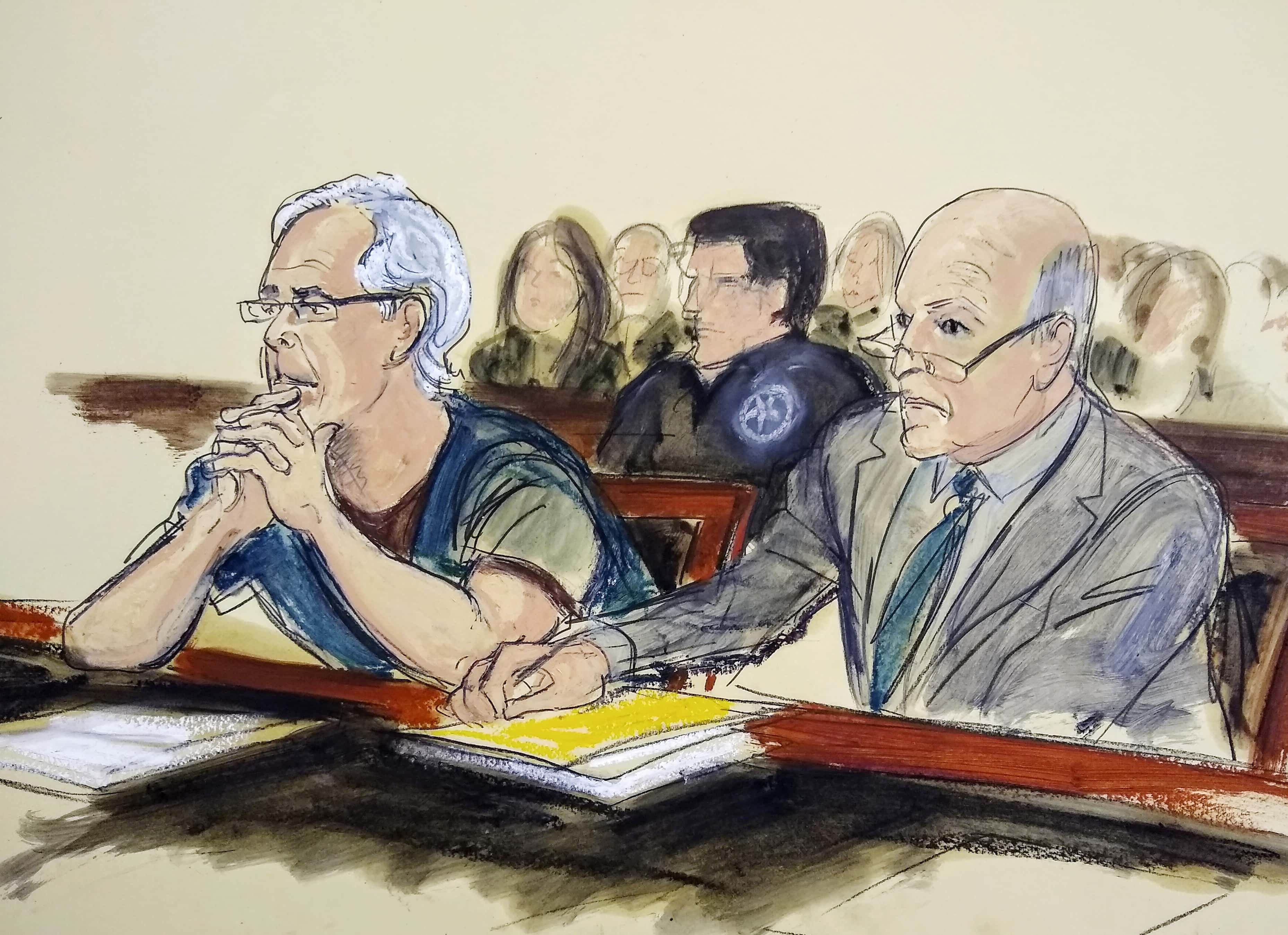 The dubious organization, which was launched in 2012 — nearly three years after Epstein's prison release — in its application for tax-exempt status said that its aim was to "provide support to other organizations around the world that seek to celebrate the United States of America and the American ideals, including liberty, equality, democracy, individualism, unity, and diversity."
The foundation was formulated at the time when sexual assault allegations from new victims continued to hound Epstein, and was meant as a public relations measure to rebrand the financier's image as more of a "science philanthropist," who donated thousands of dollars to scientific research, according to The Daily Beast.
According to a review of the money manager's tax returns, Epstein's foundation donated nearly $1.84 million to multiple causes after its formulation, including $15,000 to the exclusive Hewitt School, an elite private girls school on the Upper East Side of Manhattan, $35,000 to the Junior Tennis Champions Center in College Park, Maryland, and $25,000 to the Ecole du Bel-Air grade school in Haiti, the AP found out.
The donations were made despite it being public knowledge that Epstein had pleaded guilty to soliciting a minor for prostitution. However, considering the links between Gratitude America. Ltd and Epstein weren't clear, many of these organizations, including the Hewitt School, later responded saying that after they established the connection, they immediately returned his donation. It is not clear why the financier particularly chose the all-girls school for his 2016 donation.
The foundation's biggest donations ($375,000) reportedly were given to the International Peace Institute Inc., a New York think tank staffed by former United Nations officials and run by Norwegian diplomat Terje Rød-Larsen and to the Melanoma Research Alliance ($225,000). Epstein also donated $50,000 to Arizona University in 2017 and was listed as a sponsor of its 2017 Science of Consciousness conference.
With Hewitt School, Junior Tennis Champions Center, and the Haiti school returning the ex-convict's money, multiple big universities are facing heat under the current circumstances to return Epstein's donations he made before his conviction.
The Wall Street financier also generously donated to multiple universities including Harvard, Ohio State University, and the Massachusetts Institute of Technology.
Epstein reportedly also donated at least $95,000 over two decades to politicians, including $10,000 in November to the Democratic Congressional Campaign Committee, however, the gift to DNC was returned immediately.
Epstein, according to WOSU public radio, anonymously donated $2.5 million to Ohio State University in 2007 from his COUQ Foundation (the one he used before his 2008 conviction), along with a $1,000 gift in 1990. An additional donation of $2.5 million was made to the university by the Leslie L. Wexner Charitable Foundation, of which Epstein was a trustee at the time. OSU confirmed the donations on Tuesday, stating that it has ordered a review of Epstein's donations.
"Epstein is a convicted sex offender whose crimes are reprehensible, and his association with these gifts to the university is concerning," the university said in a statement. "Ohio State is conducting a complete review of the giving history to the university by Epstein and known associated entities and will take additional action as appropriate." The university reportedly plans to hire an outside firm to assist in the review.
Harvard University, which received a $6.5 million gift from Epstein in 2003, has come under intense scrutiny after it said earlier this month that it did not plan to return the money.
The university had held the same opinion about the controversial donation when Epstein was first charged in 2006, stating that he had given the donation to the school to launch "a mathematical biology and evolutionary dynamics program... the University is not considering returning this gift," the school's Harvard Crimson newspaper reported. Although the university has confirmed only $6.5 million of donations from Epstein, the financier reportedly had said that he donated a total of $30 million to the institution.
A critic of philanthropy and author of 'Winners Take All: The Elite Charade of Changing the World,' Anand Giridharadas, on Twitter recently said: "Why should even a single dollar of Epstein's money fund high-class intellectual exploits at Harvard before every single victim has been paid a just settlement, whatever that maybe? If your organization has ever received funding from Epstein or associated entities, you should step forward today in light of these charges and participate in an open process of deciding how to participate in the necessary healing."
Despite Epstein's claims of doling out millions in donations to top research universities, and children's and youth charities, the latest reports state that a significant portion of it could have been mere bluster. Some of the organizations whom the multi-millionaire claimed to have donated to stated they never received money from Epstein, according to NBC News. Charities like Elton John's AIDS Foundation, the Metropolitan Museum of Art, the Metropolitan Opera, Duke University have all said that they did not receive any donations from the financier despite Gratitude America's tax filings stating an entirely different story.