Sarah Jessica Parker on the nixed 'Sex and the City 3' movie and dealing with sexual harassment Sarah Jessica Parker has many millions of fans given her role in the TV show 'Sex and the City', and now the actress has opened up about the ill-fated 'Sex and the City 3' movie and experiencing sexual harassment.
In an interview with iNews, she discussed her most recent film titled 'Here and Now,' where she plays the role of a New York jazz singer Vivienne who has a terminal illness.
The 53-year-old actress also spoke about the ill-fated 'Sex and the City' sequel and her push to bring down the production costs.
Parker recalled, "We were in the process of boarding 'Sex and the City 3', right when I finished this movie, and I kept telling my producing partners on that film… They said, 'We're fighting for those 53 [shooting] days.' I said, 'We don't need 53 days! We don't need 48 days! We only need 35 days.'"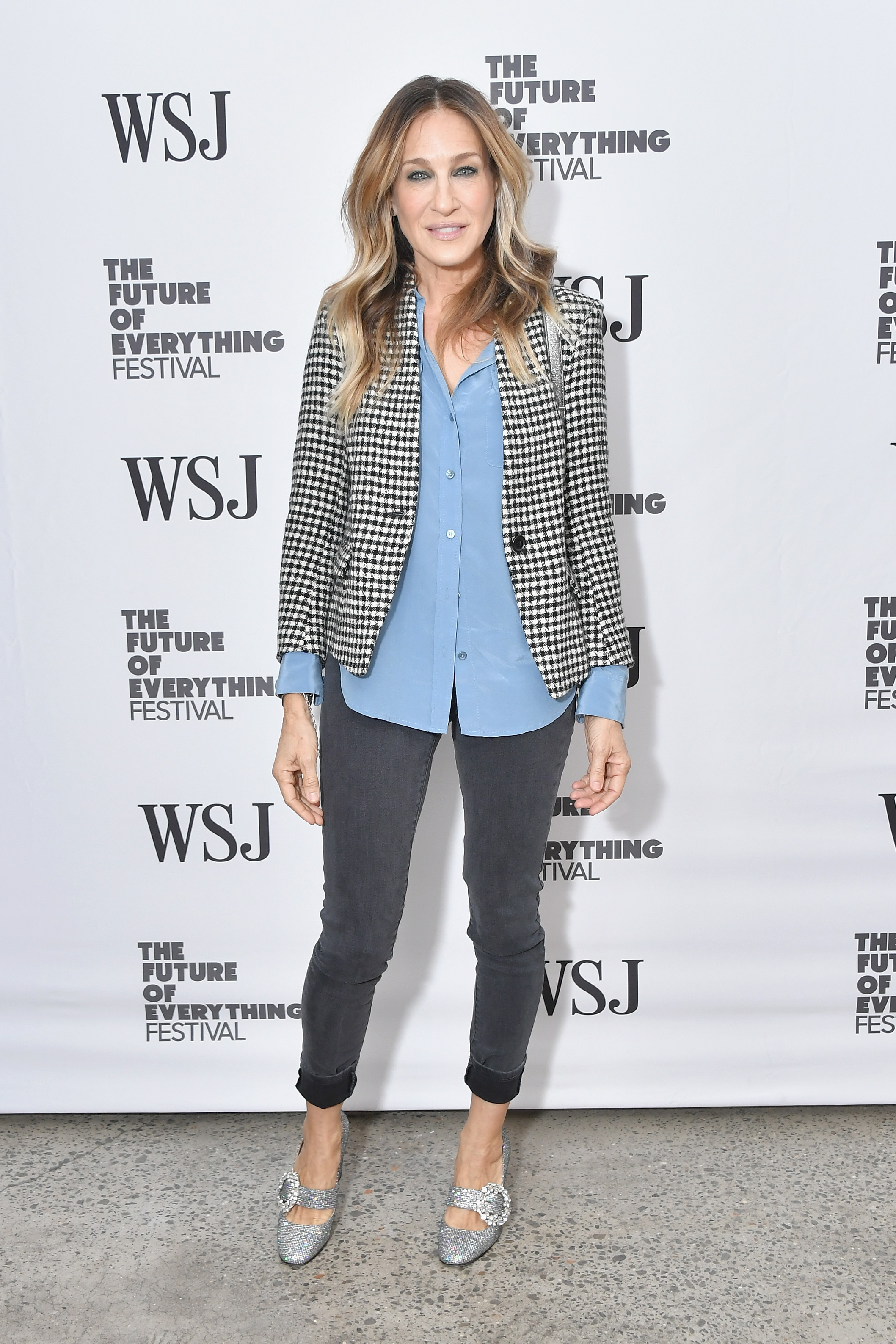 She was asked whether a third sequel of 'Sex and the City' was going to happen at all to which she replied, "No, this was before the studio pulled the plug, because of what happened with Kim.
Last year, DailyMail reported that Kim was one of the biggest reasons that part 3 had been "torpedoed" given her "diva demands" while the rest of the cast -- Parker, Cynthia Nixon, and Kristin Davis-- had all signed and were ready to move ahead.
A couple of days later, Sarah spoke to Extra and said, "It's over… we're not doing it, I'm disappointed. We had this beautiful, funny, heartbreaking, joyful, very relatable script and story. It's not just disappointing that we don't get to tell the story and have that experience, but more so for that audience that has been so vocal in wanting another movie."
Kim shared with Piers Morgan that she had a "toxic relationship" with the other stars and denied that she ever wanted to do a part 3.
Recently, Sarah Jessica Parker shared with PEOPLE in February that she had been reduced to tears when she was once asked to do a naked scene. SJP, known for her refusal to do nude scenes, recalled the moment where she stood up for herself and did not strip it all off.
"I don't know if I had the confidence or if I was being counseled by people. There was so much pressure for me to take my clothes off," she shared.
She added how she is very grateful to her agent Kevin Huvane who intervened and stopped the situation. Sarah recalled, "My agent sent a car and a plane ticket [to the film set] and he said, "If anybody makes you do anything that you're not comfortable doing, you don't. Given what's happening now and the stories told from that particular period, I know how lucky I am that there was someone - in this case, a man - who stepped in."
Share this article:
Sarah Jessica Parker opens up on 'Sex and the City 3' movie and sexual harassment incident