'I murdered myself': Sarah Ferguson admits her divorce from Prince Andrew left her devastated
After the divorce, Fergie went to a dark place emotionally and it took a while for her to come to terms with her separation from her husband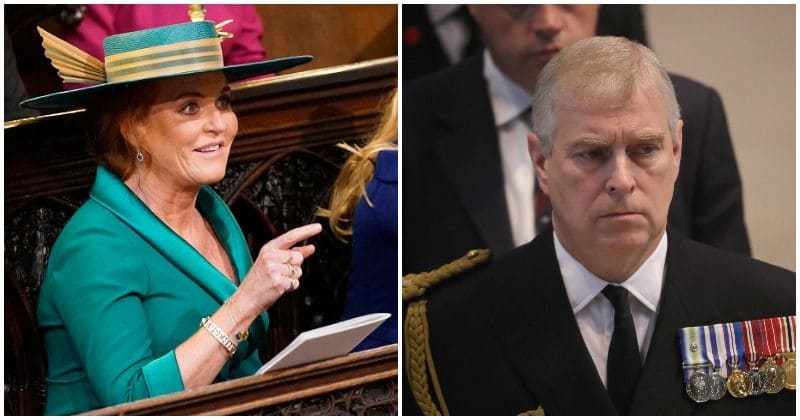 Sarah 'Fergie' Ferguson, the Duchess of York revealed the real reason behind her divorce with Prince Andrew, Duke of York. The former couple got married in 1986 and divorced ten years later.
In an interview with Modern Hero, Fergie discusses the cause for the disintegration of her marriage. "It was really, really difficult and I think I just played into my abandonment and we both agreed that we didn't fight hard enough to keep it together," she said. After the divorce, Fergie went to a dark place emotionally, it took a while for her to come to terms with her separation from her husband. "I had completely and utterly destroyed myself – I murdered myself. I must have brought that on for myself, mustn't I? Because that is how I felt about myself. Self-hatred at its height."
Despite the unraveling of their marriage, she does not bear any ill towards Prince Andrew; they still share a cordial relationship. She still considers marrying him one of the best decisions of her life, "He is one of the kindest people ever. Certainly, the best thing I have ever done is marry him in 1986. My love for Andrew conquered everything," she said. Rumors suggest that she's even considering reconciling with her ex-husband. 
Ferguson has been in the headlines recently when she discussed her childhood trauma of her mother leaving her father because of an affair he was having. At the age of 12, when the incident happened, she felt worthless. "Suddenly she'd gone and never came back and I never saw her again really. I built a huge wall to the real Sarah. And I believed it was because I was worthless. Why would you leave a child? You wouldn't," she said.
When Sarah's parents split, she coped with her new circumstances by binge eating. Over time, she was able to overcome her problems and lead a more normal life, she now lives with Prince Andrew at the Royal Lodge despite their divorce. She and her ex-husband also have a close relationship with their daughters Princess Beatrice and Princess Eugenie. Sarah was close friends with her late sister-in-law Princess Diana.  In a tell-all interview, Fergie discussed how deeply impacted she was by the absence of Diana. In the video, she admitted that she wanted her close friend of so many years to be present Princess Eugenie's wedding and that, throughout the ceremony, thoughts of Diana were at the forefront of her mind. "I thought of absent friends and family, of Diana, but she's with me all the time." Diana and Sarah knew each other for years, much before they married into the royal family. In fact, both of them were distant relatives and their parents coincidentally went to the same school together.