'sMothered' Season 2: Meet the mother-daughter duos coming to the show and know more about their relationships Season 1 of sMothered saw three pairs of mother-daughter duo putting their life on camera and showing the world their unique relationship. Now, the show is all set to come back with another season and will be welcoming three more new pairs.
The show will premiere on Sunday, May 24 at 10 pm ET/PT on TLC and below are the mother-daughter pairs that are all set to grace the screen.
1. Mary and Brittani
This mother-daughter duo is so close that their day starts by taking a shower together. As strange as it might sound, it is the truth. The pair have been having morning showers together every since Brittani was small and it looks like they planned to stick to their old habits.
The pair also enjoys co-colonic therapy. While Mary would never want her daughter to move out of the house, her husband, Frank thinks it is time for Brittani to step out and become independent.
2. Marcia and Alena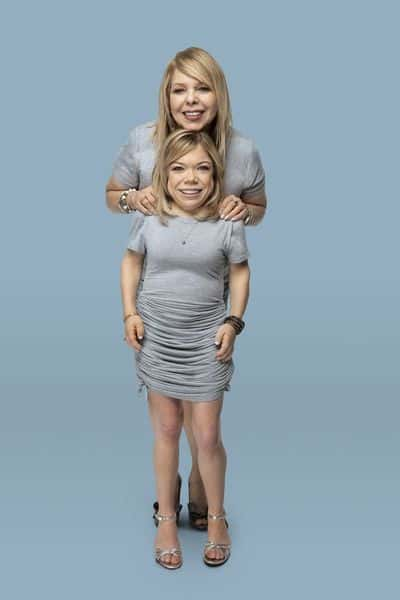 Alena is a bright, bubbly, music-loving 21-year-old with an enzyme deficiency, but she makes sure this does not stop her from living her best life. With the support of her mother, Marcia, Alena can get everything she has ever set her eyes on. However, there is one thing that Marcia would never have it in the house and that is a dog.
However, Marcia is ready to please her daughter and for this, she is even ready to become a puppy herself. Waking her daughter up with licks all over her face, it is Marcia's way of showing affection and making sure that Alena does not miss not having a puppy.
3. Laurie and Sarah
Laurie and Sarah have a role reversal when it comes to being a mother and daughter pair. Sarah tends to be the controlling one in the relationship as Laurie's health is slowly declining. Despite this, there are moments when Sarah takes matters in her hand and lets everyone know who is the mother in the relationship.
Meanwhile, Laurie is also concerned about Sarah's marriage. Laurie wishes Sarah gets married to her boyfriend, Miguel while she can attend the wedding but it seems like something that Laurie is not too keen on.
4. Sunhe and Angelica
Sunhe and Angelica were seen in the first season of the show and are all set to continue their story. Angelica is still in a relationship with Jason, who is all set to divorce his first wife. While Sunhe was not happy about Angelica and Jason's relationship, it seems like she does not have much control over it.
Jason plans on proposing Angelica without Sunhe knowing but will this surprise turn out to be a big disaster?
5. Dawn and Cher
This duo is more like twins than mother and daughter. With a new addition into the family after Cher gave birth to a little girl named Belle Mae, it looks like they are all set to go from 'twins' to 'The Triplets'. Dawn had been helping Cher throughout the pregnancy and did not hesitate to interfere with what her doctor husband Jared had to say.
While it did create tension between the family, it seems like everyone is trying to learn how to be a new parent and a grandparent.
6. Kathy and Cristina
Kathy and Christina seem inseparable. The first thing that Kathy does is go to Christina's house that is only five houses away. However, it seems like the mother-daughter feel that is also a lot. Christina and her family are all set to move into Kathy's house while their house is getting renovated.
While it may look like it is something they are looking forward to, Christina's husband Carlo and Christina's younger sister Carly are not to keen on this change.