The first trailer for Ryan Gosling's Neil Armstrong biopic 'First Man' is finally out. The actor revealed the video with alongside his co-star Claire Foy and director Damien Chazelle at CinemaCon in Las Vegas. The movie is expected to be an intuitive and personal look at one of the greatest moments in the history of humanity. 'First Man' will focus on Armstrong, played by Gosling, and his wife Janet, played by Foy, as they navigate the challenges leading up to the mission. The movie will cover the events of the years 1961-69 and highlight the sacrifices made by the first man on the moon.
Hollywood Reporter revealed that the actors called the Apollo 11 mission the "most astonishing journey in history" and revealed that the film will look at the "unsung heroes who gave their support to this almost impossible voyage."
Both Foy and Gosling agreed that it was a huge honor to star in the movie which is slated for release on October 12, 2018. Foy commented that it was surprising that the moon landing had not made it to a Hollywood studio till now (possibly angering generations of conspiracy theorists).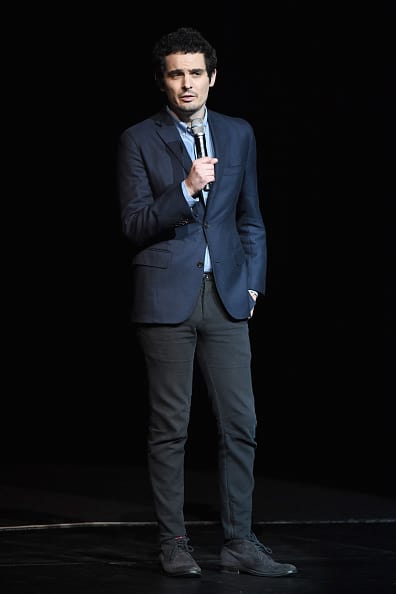 The video shows Armstrong's family, his NASA training and images of the Apollo 11 launch. In a heart-breaking scene, Armstrong talks to his children about the risks involved in the monumental undertaking that left a lasting impression on both the moon's surface and the collective history of the human race. The clip ends with Armstrong about to take his first step out of the capsule and into history.
The movie is based on a book written by James R. Hansen. It will be distributed by Universal and produced by Wyck Godfrey and Marty Bowen's Temple Hill Entertainment along with Chazelle, Gosling and co-financing from Dreamworks. Gosling and Chazelle are finally reuniting after their work on the acclaimed musical 'La La Land'.