The Hidden Angle | 'Run' uses the flaws in both Ruby and Billy to add humor to an otherwise absurd plot
The recently concluded first season of 'Run' starring Merritt Wever and Domhnall Gleeson in lead roles banks on unexpected humor with human flaws used as fodder Domhnall Gleeson and Merritt Wever (HBO)
'Run', the recently concluded first season of HBO show was a full-throttle fun ride that started with two former lovers abandoning everything at the drop of a hat literally to keep a promise that they had made when they were still in college. It was not romance that we saw unfold on the train that Ruby and Billy were on for their cross country trip, but selfish desires stoking self-serving means take centerstage while navigating a relationship that cannot be boxed under any of the labels.
This relationship is not a simple affair. It is about two individuals running away from their life. It is escapist because the two are not brave enough to face their life head-on. Ruby is sick and tired of being a good wife and a good mother who has not had anything exciting happen to her in life. Billy has had a major meltdown on stage in the presence of his guests and followers during a seminar. This definitely means the end of Billy's career unless he apologizes, but Billy doesn't want to. So what transpires between these two flawed people when they meet after years, and the chemistry is still burning hot makes the show extremely fun.
The fact that flaws are presented with humor instead of the prejudice of any kind makes this show refreshing. There is no excuse that comes attached to each of their flaws. There is no trauma that they hide. They are just two people who have needs and through this trip, they try to fulfill those needs without attaching any strings to their actions. The sex on the train, the sweet kisses, and even Billy's insecurities and guilt for having a momentary affair with his first love are all experienced by them individually.
Having met after so many years, just sitting opposite each other gets their juices flowing enough to find the need to masturbate in a running train. The first time they try to have sex, there is an awkward moment after Billy sees Ruby's family pictures and he is in two minds about going all the way with Ruby. At this point, Ruby tries to make him jealous by getting it going with another random hot guy on the train and this entire set up is hilarious considering the two are technically running away from their families to have an affair. Such absurd instances are aplenty in the show.
For instance, Billy's partner Fiona is a stalker and she introduces herself as someone else and has Ruby steal a sexy dress when Ruby runs short on cash. The exhilaration that Ruby feels at doing something unrestricted is clearly an indication of how suffocated she must have felt in her life previously.
Or when Ruby and Billy fall out of a running train to follow Fiona who strangely enough did the same. We might find this ridiculous but that is exactly what floats the boat of this show. The more preposterous the situation, the more real the conversation gets between Ruby and Billy. While following Fiona, Ruby asks Billy if he had slept with Fiona in the past and Billy responds that it would have been rude not to sleep with her, considering how long they have known each other. A platonic relationship with bouts of sex splashed in between spread over years is not alien but this is not how one would put such relationships in words.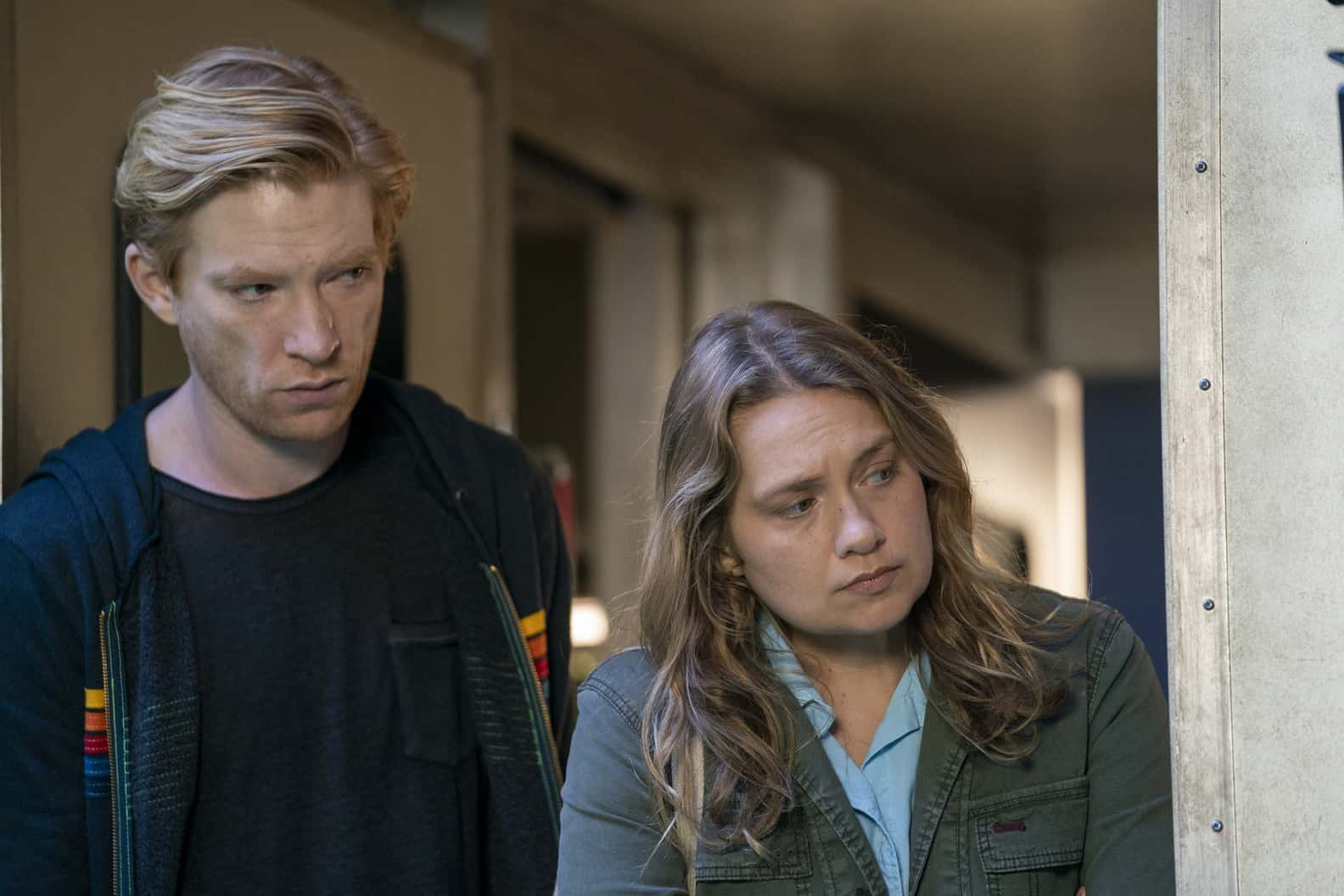 The character of Phoebe Waller-Bridge as Laurel is another example of how human flaws have been used as fodder in the show. Laurel is a taxidermist who is socially clumsy and her way to overcome is by singing at karaoke bars. Even her budding relationship with Detective Babe Cloud is refreshing. Detective Babe is attracted to this taxidermist who makes inappropriate jokes, and her feelings stay despite learning that Laurel had tried to hide a suspect from her.
By striking a fine balance between absurd and real, the show has presented Ruby and Billy's life that progresses from funny to fu**** up very soon.
'The Hidden Angle' is a weekly column examining narratives, frames, and sounds that add value to movies and shows but are not part of conversations surrounding their success or failure.
Disclaimer : The views expressed in this article belong to the writer and are not necessarily shared by MEAWW.