'Run' Episode 6 Preview: Billy and Ruby mull going to police after fleeing scene of Fiona's accidental death Ruby and Billy decided that they would follow Fiona (Archie Panjabi) and jumped out of a running train following in pursuit in the previous episode of 'Run'. They managed to catch up with her after she hurt her leg and a struggle ensued between Billy (Domhnall Gleeson) and Fiona while Ruby (Merritt Wever) gets a call from her husband. Just as she leaves the room to take the call, Ruby hears a loud crash and everything is silent. You see, Fiona had been trying to jump from the window with a bag of money but Billy tried to stop her. She jumped anyway and was impaled by a sharp object that was hidden within the haystack.
In the promo released of the next episode, we see how Billy and Ruby will deal with the consequences of walking away from the dead Fiona. Billy seems to taunt Ruby about speaking to the cops and she, in turn, says that she doesn't have any problem speaking to the cops. When she hears the sound of a siren though, Ruby runs away to hide. It is hilarious considering she was the one who convinced Billy to leave the scene in the first place.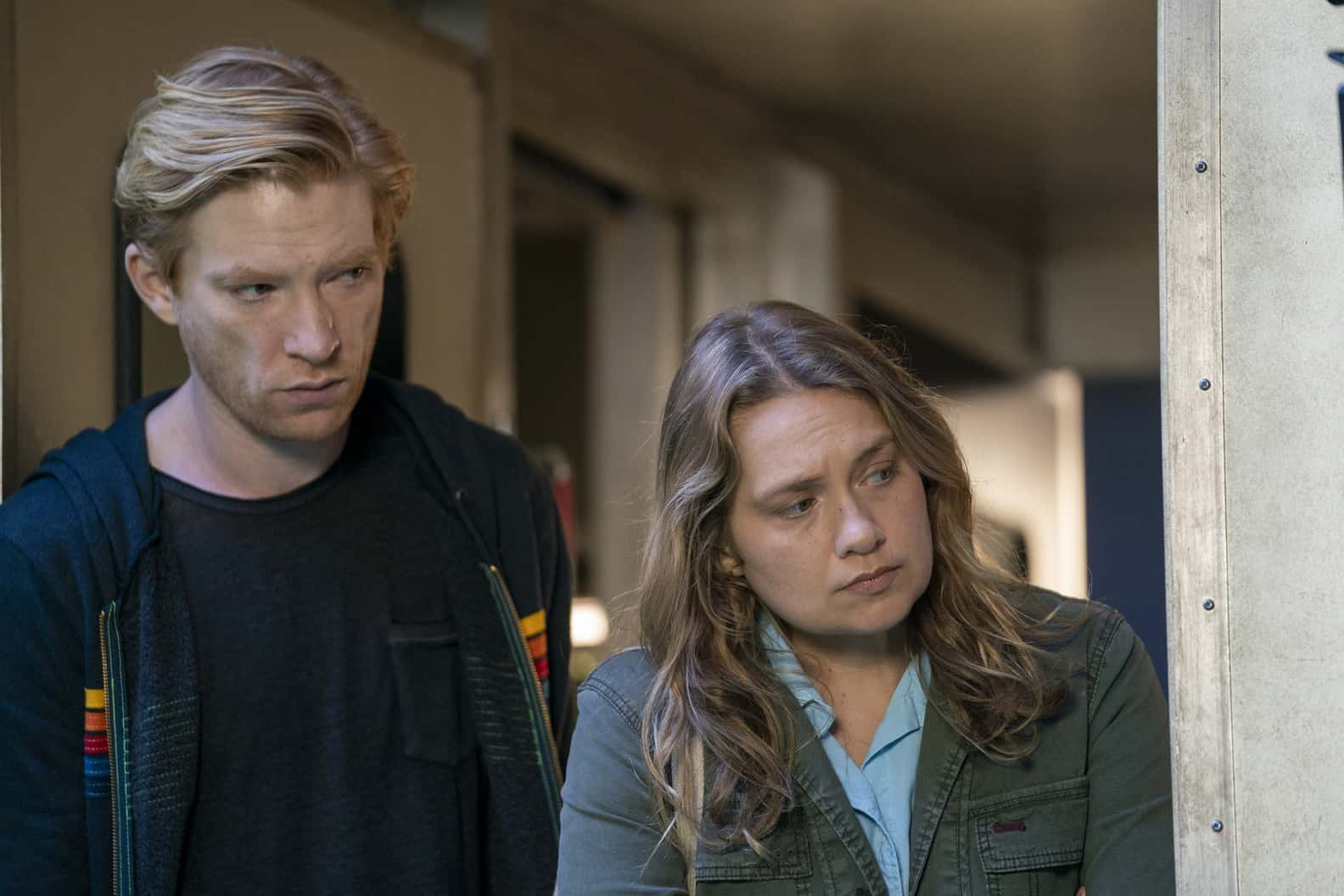 Billy had said that they had to call the ambulance or someone who can move Fiona but Ruby insisted that they need to leave. Right after this incident, she also gets another call from Lawrence who tells her that their marriage is over if she is having an affair with Billy. So Ruby tells Lawrence that she is not having an affair, and he gives her an ultimatum too. He will pick Ruby up from the yoga retreat at Malibu on Friday if she wants to keep her family together. So all that Ruby can hope to do is leave the godforsaken place before officials hear about what happened to Fiona.
Then we also learn from the promo that a woman reported the death of Fiona and cops try to question the woman who turns out to be none other than the same taxidermist (Phoebe Waller-Bridge) who dropped Billy and Ruby at the train station when they had tried to get away from Fiona's dead body. So how will Ruby and Billy deal with this development? Will they 'Run' again?
New episodes of 'Run' will air on Sundays on HBO.
Share this article:
run episode 6 preview can billy and ruby walk away from fiona murder not consequences