Rumer Willis reveals how she freaked out when she found out mom Demi Moore's new "friend" was her fantasy man Rumer Willis and Ashton Kutcher share a really friendly relationship with each other and the duo has continued to maintain the cordial vibe even after Kutcher's high-profile split with Rumer's famous mother Demi Moore in 2011. Recently, Ashton made headlines when he signed away his Los Angeles home to Rumer, his former stepdaughter.
According to legal documents obtained by The Blast, Ashton, along with current wife Mila Kunis, signed away the property to Rumer (daughter of Demi and Bruce Willis) on Wednesday.
In July, Mila spoke about her husband's relationship with Demi's three daughters with Bruce — Rumer, Scout and Tallulah — on WTF with Marc Maron podcast. "They had, like, a normal, real relationship," Mila said. "They had three kids they were raising. It was, like, a normal life. He was younger but he loved those kids."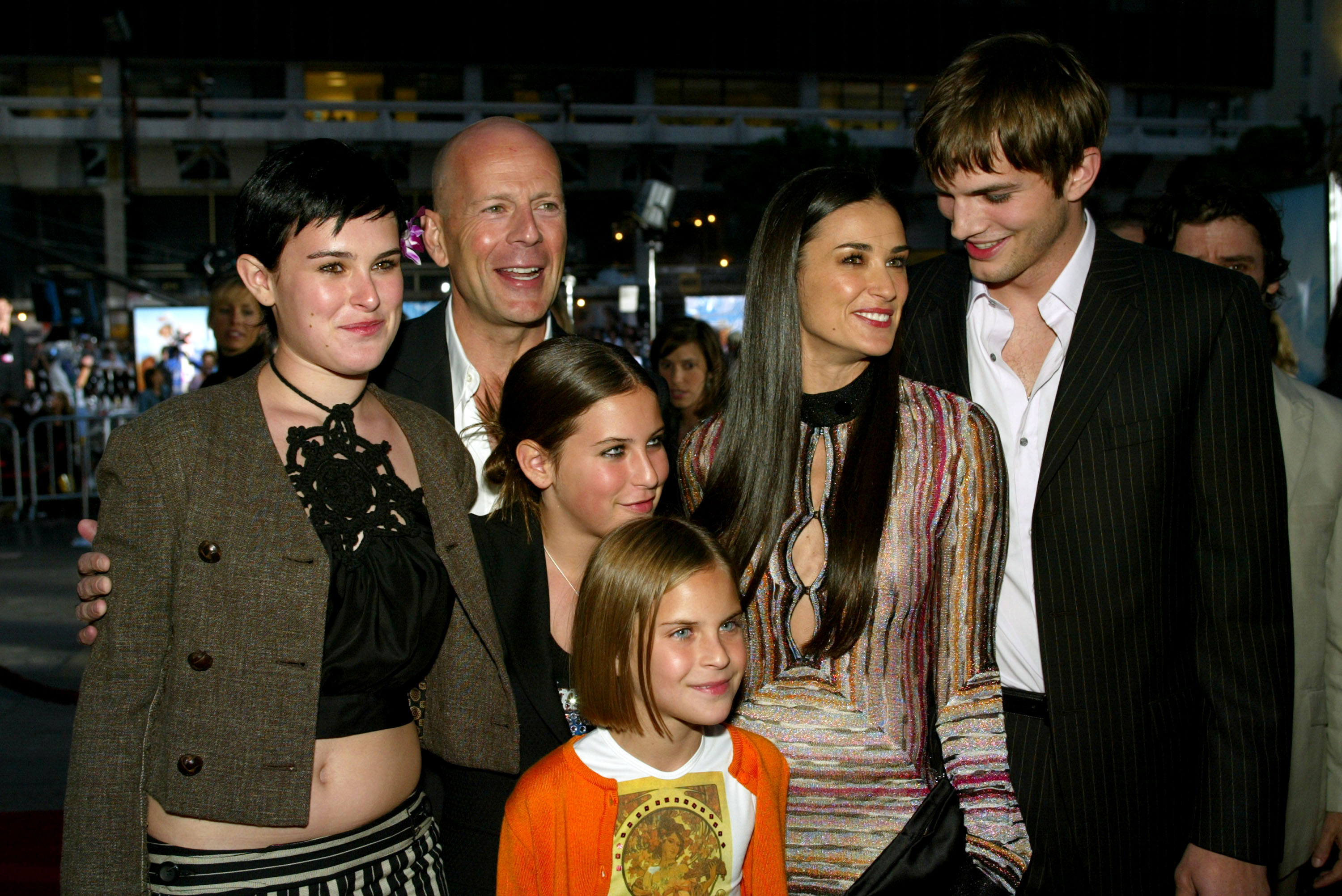 However, in a 2009 interview, Rumer admitted that she had harbored a crush on Ashton when she was a child.
"Ash was a heartthrob to me," she said. "I had pictures of him on my wall at boarding school and I remember my mom saying that her new 'friend' was going to come and hang out with us."
When mom Demi started dating Ashton, she said it felt "strange." "I said, 'Who, wait — Ashton Kutcher?' And I kind of freaked out a little bit," Rumer explained. "I definitely blushed."
"It was definitely weird for a minute," she said. Despite the initial awkwardness, Rumer said, "I have to commend him. He was a really great stepfather and the perspective changed very quickly."
"When Ashton came into our lives, he was just an extension of our family. He's like a friend as well as a stepdad."
"We talk about everything — auditions, boyfriends, family," she added. "He understands more than my parents sometimes because he's closer to my age."
When Ashton and Mila welcomed their first child together, Rumer revealed she congratulated him. "I reached out to him when he had the baby, which is so awesome," she said in a 2014 interview. "I saw photos of her. She's very cute. I realized the other day that he was a year younger than me when he and my mom started going out."
"It would be like me meeting someone who already had three teenage kids... Going into that situation was crazy," Rumer added.
Ashton warmly credits his good dad skills to his stepdaughters. "I've been a parent to teenage girls before in my life and so I have experience with girls and experience with that from like age 7 till like 25."
He later explained, "The first time I became a dad, I was 25 years old, and Demi had her three daughters, and Tallulah was I think 8, and Rumer was 13, the oldest, and Scout was like 9." He added, "I loved those kids like my own kids and I helped raise them until Tallulah was 18 when we got divorced."
And even after his split from Demi, Ashton continued to be the good friend in Rumer's life, especially when she opened up about her struggles with body image, being bullied, and dealing with insecurities in an essay in 2015.
An extremely proud Ashton congratulated his former stepdaughter on his Facebook page, and left her a comment that said, "It's amazing that you're telling your story and speaking up for other women."
On August 3, Rumer, filed documents which stated that the co-ownership had ended, "All debt owing under the note, deed of trust and any related loan documents have been deemed paid and satisfied in full". The 'Two And A Half Men' actor had bought the two-bedroom, four-bathroom, 1,800-square-foot home which is located in Hollywood Hills in the year 2009 for an estimated $971,500.
At the time, he was married to Demi, and the co-ownership was signed by him and her daughter with Bruce. According to the document, each of them was entitled to 50 % ownership of the property. After divorcing Demi, Ashton married Mila in 2015, and the couple now share 3-year-old Wyatt and 1-year-old son Dimitri.