Fans of the cult-classic historical comedy series 'Blackadder' are going to be overjoyed to learn that Rowan Atkinson, Stephen Fry, Hugh Laurie, and Tony Robinson are reportedly ready to reunite for a new installment of the show. The Sun reports that the actors discussed plans for a new 'Blackadder' after having met up in London members' club Soho House.
While today Atkinson is most commonly associated with his role as the eponymous hero of the hit 'Mr. Bean' franchise, he first truly entered the limelight with 1983's 'Blackadder'. The show offers a comedic take on historical events and eras. Each season of the show covers a different period of history. The first four seasons, set in the Middle Ages, Elizabethan England, the Georgian era and World War One, were all critical and popular successes.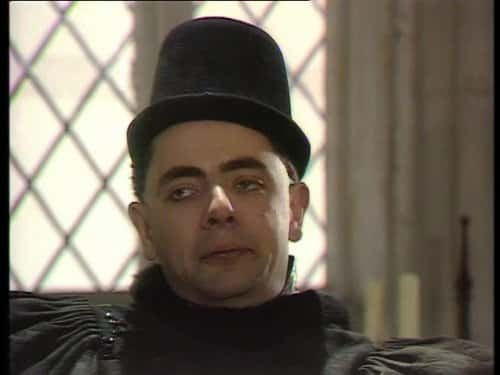 According to a source, "They were all having a great laugh and they are all old friends. So they just said, 'Yes, let's do it'. It is being written now. Rowan has been saying he is extremely excited."
It had been rumored that the actors might be planning a one-off episode or short film similar to the 1988 Christmas special and 'Blackadder: The Cavalier Years' but reports suggest that a full fifth series is being considered.
The new season, if it works out, will reportedly be set in the modern era and feature Atkinson's Blackadder as an elderly university lecturer. The premise was first teased by Richard Curtis, 'Blackadder' co-creator and Atkinson's frequent collaborator.
"The thing about Blackadder was, it was a young man's show criticizing older people, saying how stupid those in authority were," he told Radio Times.
"So I did once think: 'If we ever did anything again, it should be Blackadder as a teacher in a university, about how much we hate young people!'"
After the World War One-themed 'Blackadder Goes Forth', the fourth 'Blackadder' series, ended in 1989, co-writers Curtis and Ben Elton had announced that there would be no more installments of the show. However, that did not stop them from doing 1999's 'Blackadder Back & Forth'.
There have been attempts to revive Atkinson's dastardly antihero in the past. In a 2017 interview, Atkinson had revealed that a fifth season set during the Russian Revolution was dropped due to "all sorts of complicated reasons."
"There was a plan twenty years ago that got nowhere which was called Redadder which I quite liked," the actor said. "It was set in Russia in 1917 and Blackadder and Baldrick were working for the Tsar. They had blue stripes around their caps and then the Revolution happened and Rik Mayall unsurprisingly was playing Rasputin. And after the Revolution, they are in exactly the same office and they have red caps. And it was quite a good idea and it was filmic in scale."
Hopes of a fifth season were rekindled in 2018 when Tony Robinson, who plays Atkinson's dim-witted sidekick Baldrick, reportedly said: "I do see a version of the show coming back. There are a host of other periods in history which could be turned into a six-part Blackadder series. We'd have to get the old group back together again. I know everyone is busy doing wonderful things, but we all have fond memories so I'm sure we would work it out."
A new season would be met with some challenges though, as regular cast member Tim McInnerny pointed out.
"One of the things that is interesting is that people think they want it to come back – the general viewing public – but if we all came back now in our 50s and 60s, they wouldn't like it. I'm serious," he said, according to Express.
"It reminds you too much of your own mortality and you don't want that in a sitcom. You don't want to see those characters being 30 years older."
The actor was a part of the series since season one, with his most memorable role being the last season's unfortunately named Captain Darling.
While there has not been any official word on the proposed fifth season, 'Blackadder' is one of the most iconic sitcoms in history, having been consistently voted amongst the best comedies in Britain. Though over three decades have passed since it first aired, 'Blackadder' continues to be a beloved comedy and satirical masterpiece. With both the actors and the audience ready for a new season, all that we need now is a cunning plan to bring it all together.