Who is Ronald Sandlin? Capitol rioter who punched police and smoked weed on camera denied bail
Sandlin is writing a book about his experiences and hopes to turn it into a movie with Leonardo DiCaprio playing him A federal judge denied bail for a man accused of rioting in the Capitol on January 6. Judge Dabney Friedrich denied the motion for pretrial release following a hearing on Tuesday, April 13, ruling that his actions on January 6 that included punching Capitol Police and trying to take the helmet off another constitute a continuing danger.
On January 6, supporters of former President Donald Trump stormed into the Capitol building, vandalizing property and assaulting policemen. More than 140 people were injured during the siege. Five people died either shortly before, during, or shortly after it. In addition to Confederate flags, the mob paraded with a host of hate symbols, white supremacist banners, and QAnon shirts as they descended on the nation's capital.
READ MORE
Are QAnon followers mentally ill? 68% of them involved in the Capitol riot have been clinically diagnosed, says study
Capitol riots: Nearly 60% of those who took part in violence faced financial hardships, says report
Who is Ronald 'Ronnie' Sandlin?
The FBI arrested Sandlin outside of the apartment of Nathaniel 'Nathan' DeGrave, another man who was arrested after he was seen on camera inside the Capitol wearing a red, white and blue neck bandanna. The arrest took place near the Las Vegas Strip on January 29. The FBI had reportedly surveilled DeGrave's residence and noticed Sandlin's truck parked outside.
Sandlin, who hails from Tennessee, was reportedly seen on video smoking marijuana inside the building. He is heard on the video saying, "People are smoking weed in here. Thank you, patriot. We made history in here," according to court documents. He pleaded not guilty to the charges against him, which include assaulting, resisting, or impeding certain officers, civil disorder and obstruction of an official proceeding, and aiding and abetting.
As per reports, Sandlin had written on social media in January that he had planned to drive to Washington DC from Memphis, Tennessee, for former President Donald Trump's 'Stop the Steal' rally. The 33-year-old who lived with his parents in Tennessee was reportedly a "savvy" individual. The government cited Sandlin's contact with Dinesh D'Souza and Joe Rogan, plus Sandlin's book deal and his Netflix deal aspirations. Sandlin's lawyer said that his client "has a very loving family" in the United States of America and that Sandlin's only connection to Mexico is his birthplace and biological mother who he hasn't seen "in 33 years". Sandlin was an adopted child.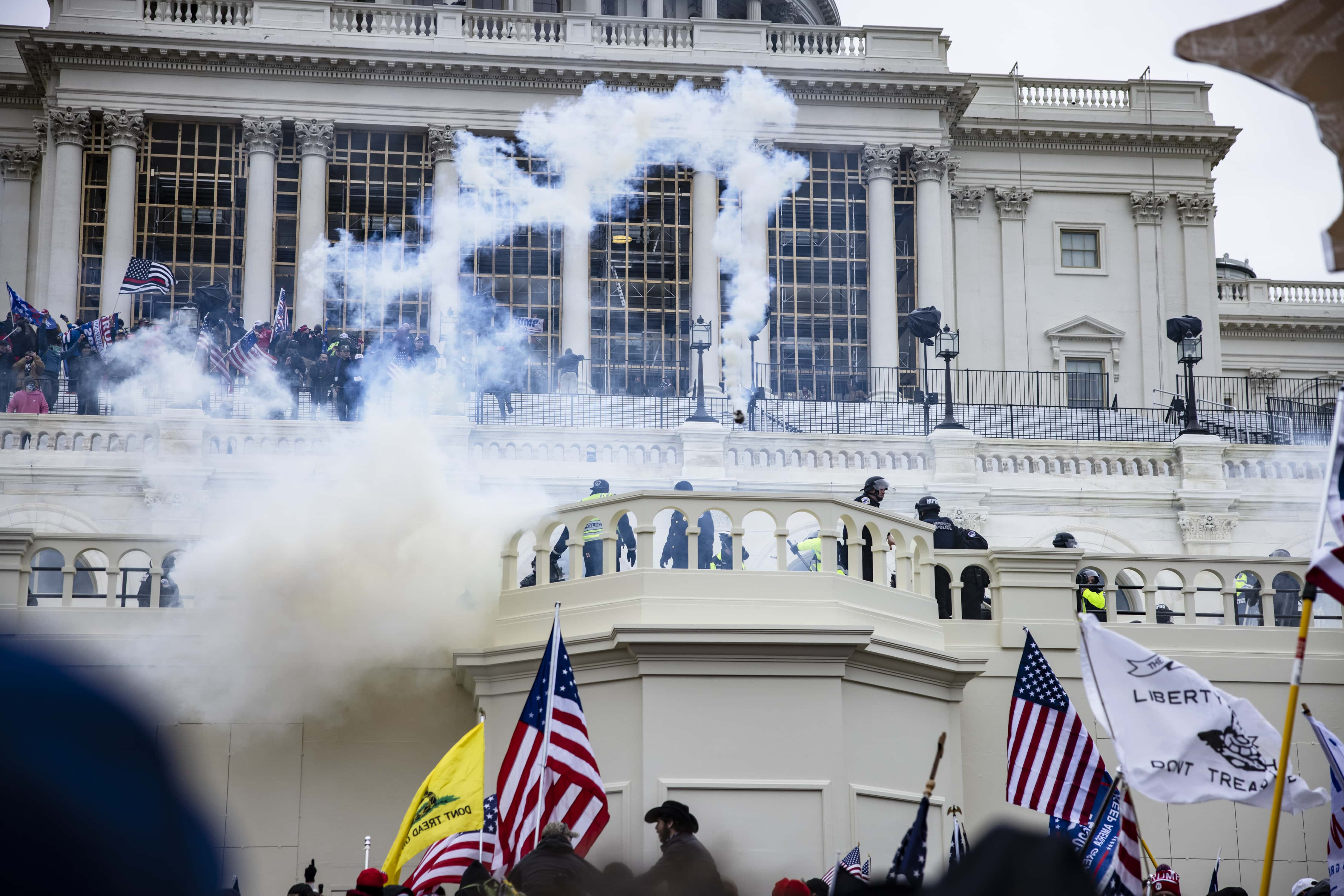 During the bond hearing, Judge Friedrich denied Sandlin's request to be released into the custody of his parents citing evidence that Sandlin has been texting with family and friends from inside his DC jail cell. "I'm in a cell block with all Capitol people," Sandlin texted on March 30, court documents said. "I'm proud to call them my friends we stood up for what we believed in and sacrificed. I'm looking forward to being a free man again and hopping on my motorcycle and riding off into the sunset far away from people and their machinations." Sandlin wrote he is writing a book about his experience and hoped to turn it into a movie. "I plan on having Leonardo DiCaprio play me :-)," Sandlin wrote. "I have so many stories to tell."
As per prosecutors, Sandlin had a knife with him during the Capitol riot but did not use or show it. Sandlin also attempted to sell footage of the riot before he was arrested. Citing evidence from the government that Sandlin came to the Washington DC area with guns and a knife, Friedrich said she could not release him, even with tight restrictions, such as GPS monitoring. Judge Friedrich said most troubling was the footage before the riot in which Sandlin said, "freedom is paid for with blood," and his subsequent actions to avoid arrest after the siege of the Capitol. Sandlin is due in court in May.
Share this article:
Who is Ronald Sandlin? Capitol rioter who punched police and smoked weed on camera denied bail