Trump slammed by ex-SEAL who shot Laden for pushing theory of soldiers' failure: 'Trampling on heroes' graves' A former Navy SEAL who shot terrorist Osama bin Laden dead has lashed out at an apparent QAnon conspiracy theory that claims Joe Biden may have had SEAL Team Six killed after the dramatic raid. An article alluding to the theory was retweeted by President Donald Trump. During an appearance on CNN, 44-year-old Robert O'Neill told Chris Cuomo that the "highest-ranking person in the country" was "trampling on the graves of some of the best heroes" by acknowledging a theory that alleged the team had not killed Laden.
According to the Daily Mail, the theory suggests that O'Neill only killed a body double of bin Laden in the well-documented 2011 raid. It reportedly also claimed that the Obama-Biden administration was "implicated in the killing of the mission's team to cover it up" and that bin Laden is still alive.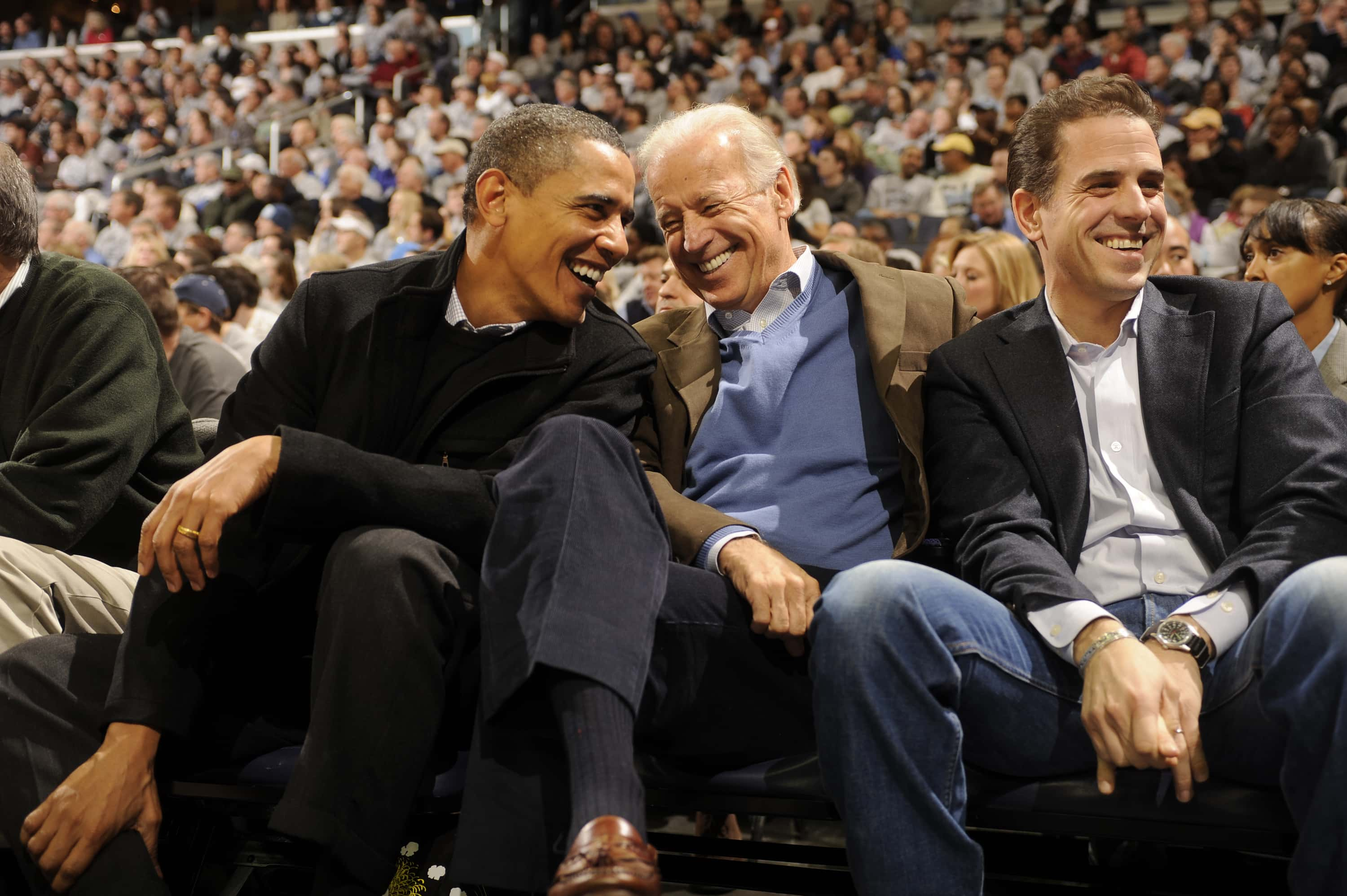 Several reports suggest the idea was created by QAnon, an underground movement centered on the belief that the president is secretly taking down the "deep state" as well as a child sex trafficking ring run by satanic pedophiles and the global elite. This week, however, Trump brought the idea into the mainstream as he retweeted posts and a video promoting the theory about the Al-Qaeda leader's death.
O'Neill slammed the president as Cuomo asked him how it felt to see such rumors making the rounds of the internet. "I want to say that every man is alive (who was on that mission)," he told Cuomo, before refuting suggestions the team had flown bin Laden's body double into the mountains to hide the mistake. O'Neill also pushed back against claims that former Secretary of State Hillary Clinton had ordered a missile to strike down SEAL team Six for their apparent mistake.
"We went in there, we kissed our kids goodbye, and we were expecting death but we were willing to do it because of what had happened on 9/11," O'Neill said. "To see this on the internet now is due to politics and it's an insult to the real people. It's a shame we've gotten there because of politics."
According to him, the team took many pictures of bin Laden's body and confirmed it was him with a DNA test. "This is comical, if you know the truth, then you are fine," he continued. "If there is a time to release the photos, it is now. I've been getting texts from other guys on the mission saying, 'I didn't know we were dead, did you? What did you do in there?'"
Cuomo then asked O'Neill about his politics and how it felt the president was promoting such theories. "It's one thing for a wacko to be a conspiracy theorist and to claim this but to be retweeted by the highest-ranking person in the country," he responded. "Biden or Trump, I'm an American." On Tuesday, October 13, however, O'Neill thanked former President Barack Obama, who had ordered the raid.
---
Very brave men said goodby to their kids to go kill Osama bin Laden. We were given the order by President Obama. It was not a body double. Thank you Mr. President. Happy birthday @USNavy

— Robert J. O'Neill (@mchooyah) October 13, 2020
---
Trump reportedly retweeted the article from a QAnon account which was later censored by Twitter. "Hiden Biden and Obama may have had Seal Team 6 killed! EXPLOSIVE: CIA Whistleblower Exposes Biden's Alleged Role with the Deaths of Seal Team — Claims to have Documented Proof. RETWEET!!!" the original tweet read.
---
The president retweeted an insane article alleging "Biden and Obama may have had Seal Team 6 killed" posted by a QAnon account and written by "an ex-Community Organizer and Homeschool Mom." pic.twitter.com/ydoCEFLkAt

— Christian Vanderbrouk (@UrbanAchievr) October 13, 2020
---
The following day, Trump tweeted a video that claimed "three former CIA Directors" were responsible for keeping bin Laden alive in Iran, before they "moved him from Iran to Pakistan for Obama's trophy kill," according to Newsweek.