Who are RFK Jr's wives? Inside the scandal-ridden life of POTUS hopeful and his 'lust demons' If you or someone you know is considering suicide, please contact the National Suicide Hotline at 1-800-273-TALK (8255).
MASSACHUSETTS, BOSTON: Robert Francis Kennedy Jr, 69, the nephew of President John F Kennedy whose father, Senator Robert F Kennedy, was also assassinated has announced a run for president as a Democrat challenging Joe Biden. The anti-vax activist has a lengthy track record of struggling with drug addiction and engaging in womanizing behavior.
Apparently, one of his three wives died by suicide, and his powerful family, as per a report, is unlikely to support him. Even his associates describe Robert as having, "too much baggage" to make the run saying he is a long shot to make it to the White House and ever win an election.
READ MORE
How Robert F Kennedy Jr's false claims about Covid-19 and vaccines could badly impact public health
Robert F Kennedy Jr slammed for 'appalling' Anne Frank comparison at anti-vax rally
RFK'S dark side of drug abuse and being a Womanizer
Biographer Jerry Oppenheimer penned 'RFK Jr: Robert F Kennedy Jr and the Dark Side of the Dream' describing the troubling past of the environmental activist. It further claims that in the run-up for office, he will try to hide his history from voters given the history of "compulsions and addictions." Kennedy registered to run for office on April 5 and set up a website to solicit contributions and volunteers. He made the official announcement in Boston on Wednesday standing alongside his actress wife Cheryle Hines.
"Bobby Kennedy is a long shot at ever winning any election, let alone the presidency," one insider told the Daily Mail before adding, "His own powerful family are unlikely to support his campaign," they told the outlet, adding, "Many members won't even vote for him."
'Disobedient' Robert Kennedy Jr's battle with drug abuse began when he was 14
The assassination of his namesake father, Sen Robert F Kennedy, in 1968 caused chaos in Kennedy's early years as the third of 11 children. His mother, Ethel Roberts, was devastated and left Kennedy abandoned. The Oppenheimer book claims that Robert Kennedy Jr's battle with drug abuse began when he was 14 and he was a disobedient adolescent who experimented with alcohol, marijuana, and LSD. Kennedy had been involved in cocaine and heroin use by the time he wed Emily Black, his first wife, in 1982. He had a difficult time practicing law and was arrested for heroin possession when he was 30.
Friends claim that Kennedy pushed his brother David to consume a hazardous psychedelic at the large Hickory Hill house in McLean, Virginia, where his drug issue flared. His brother forewarned Kennedy, saying, "You're dying just like Daddy," however, it was David who died at age 28 from a drug overdose.
Kennedy's alleged desire to get stoned led him to take "unknown pills" for shock value. Under Lem Billings's care, a New York advertising agency executive who had idolized JFK, to the extent that he was said to have been in love with him and reportedly felt the same about Bobby. The duo would then get high together. Bobby became the leader of a gang Hyannis Port Terrors and ordered a gang member to fake their death, shouting, "You've killed a Kennedy!" when a passing car hit them.
Emily Ruth Black his finest Knew Bobby was womanizing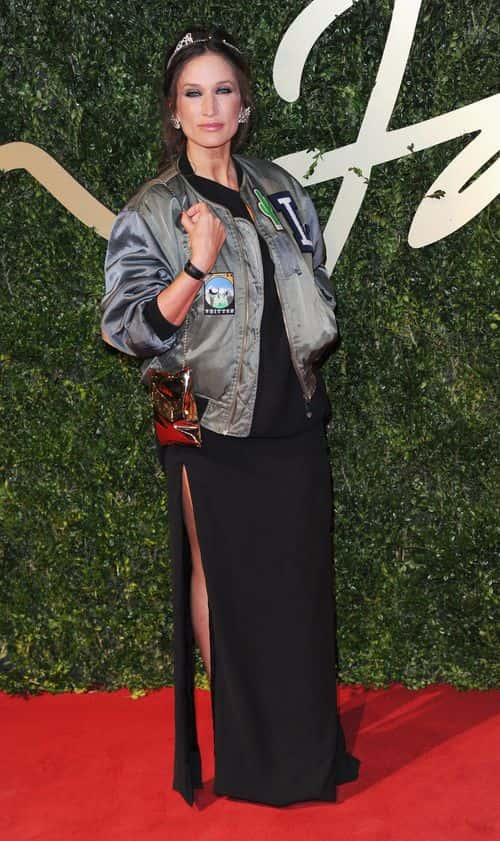 At the age of 29, Robert married Emily Ruth Black in April 1982 until then he had hit the rock bottom, and just 17 months into the marriage he was seeking help for his addiction. Despite the fat wedding, the couple ended in divorce in 1994, two years after the split. They shared two children Robert Francis "Bobby" Kennedy III and daughter Kathleen Alexandra ('Kick') Kennedy both under 10 when they split. It was around the same time when he failed the New York bar exam and shouted at an airline for help while intoxicated.
He would later write and attribute his drug problems to his family's history of alcoholism and the trauma of his father and uncle's murders. Despite being able to function while using, he would always return to drugs. He was known among his friends as a "binger" who would go on and off various substances. He faced legal consequences for heroin possession and was required to do community service and stay within New York State. His first marriage as per ended due to his infidelity, the report noted. "Bobby was womanizing and Emily knew what was going on."
Mary Richardson alleged Robert wanted 'threesome' which she denied
Soon after the split from Emily, Robert married Mary Richardson an architectural designer. Robert had taken up with her as she was her sister's close friend and proposed to her on a trip to Ireland as he was finalizing his divorce from Emily his wife for 11 years. When Robert was home, Mary was already six months pregnant. Robert and Mary wed on a boat in the Hudson River on April 15, 1994. They announced their split after nearly 16 years of marriage in the year 2010. Their relationship would also be turbulent because of Roberts's "womanizing."
Bobby reportedly told a friend that he "wanted to bring another woman into the bedroom for a threesome," but Mary strongly refused, making him angry. Mary later confessed this to the acquaintance. In the garage of the Kennedy residence in Mount Kisco, New York, Mary Richardson Kennedy hanged herself on Tuesday, May 16, 2012. She allegedly confessed to a friend that she "feared for her life" and that Bobby had "repeatedly" advised her that she would be "better off dead" and that it would be "so much better" if she committed suicide.
Bobby had once documented a number of claimed sexual conquests during just one year of his marriage to Mary Richardson in a personal diary that was leaked to The New York Post. He labeled that weakness in his personality his "lust demons."
Is Cheryl Hines a likely First Lady?
Bobby wed Cheryl Hines, a former Curb Your Enthusiasm actress who is now 57, on August 2, 2014, in Hyannis Port, Massachusetts, six months after Mary died by suicide. As previously reported by MEAWW She worked as a waitress, a telephone operator, and a TV reporter. She also worked as a personal assistant to actor Rob Reiner before she got her break. Talking about it, she told NicholsonStudentMedia.com in April 2022, "Growing up, I didn't want to be the girl with no money because I wanted to be this sophisticated girl that grew up in Manhattan. But that's not who I am... I am a person who grew up in Central Florida that didn't have anything, and that's what makes me interesting."
Share this article:
Who are RFK Jr's wives? Inside the scandal-ridden life of POTUS hopeful and his 'lust demons'