Who are Robert Crimo's parents? Bob Jr once ran for mayor while Denise Pesina was arrested for domestic battery
At least six people were killed at July 4 mass shooting after Robert Crimo, armed with a powerful rifle, opened fire from a rooftop Denise Pesina (L), Bob Jr (R) and Robert Crimo (inset) (Denise Pesina/Facebook, @CrimoBob/Twitter and eye/YouTube screenshot)
CHICAGO, ILLINOIS: A rapper, 22, has been arrested on suspicion of shooting six people dead at a July 4 parade in a Chicago suburb. Cops intercepted Robert 'Bobby' Crimo III in North Lake Forest, Chicago, after 7 pm local time Monday, July 4, after spotting the silver Honda Fit he was last seen driving. Photographs that later surfaced show the killer being pinned to the ground face-down by police.
At least six people were killed on Monday, July 4, after Crimo, armed with a powerful rifle, opened fire from a rooftop at a Fourth of July parade in the Chicago suburb of Highland Park. Highland Park Police chief Lou Jogmen had earlier described Crimo as "very dangerous". Panicked onlookers ran for their lives as the gunman opened fire from a nearby rooftop. The shooting began at around 10:14 am, police said.
READ MORE
'It was just a sea of panic': Witnesses recount sheer terror during Highland Park parade shooting in Chicago
'Sick to my stomach': Rachel Brosnahan, Richard Marx slam Highland Park July 4 parade mass shooting
Police Commander Chris O'Neill said the gunman had a "high-powered rifle" that he used to fire from the top of a commercial building. A rifle was recovered at the scene, as was a ladder attached to the building. Five of the six victims, all adults, died on the scene, while the sixth was rushed to a hospital where he succumbed to his injuries. A total of 26 victims aged between eight and 85 were injured.
Who is Robert Crimo's father?
Robert Crimo's father Bob Sr, 58, is a local deli owner who once ran for mayor. His mother, Denise Pesina, 48, appears to have become a Mormon and is into alternative therapies. The suspect has two siblings, including a 27-year-old sister called Lynette Pesina. The family lives in a $425,000 home in Highwood, close to where Crimo carried out the shooting.
Bob Crimo ran for mayor of the town in 2019, but it does not appear as though he was backed by any political party. Bob's slogan was 'A Person for the People'. He was defeated by the town's current mayor, Nancy Rotering. Bob said in a pre-election profile that he was the owner of two restaurants in the area, White Hen in Ravinia and Bob's Pantry & Deli in Braeside, Illinois. On the day of the Robb Elementary School massacre in Uvalde, Bob reportedly liked a tweet that read: "Protect the Second Amendment like your life depends on it."
Crimo's mother, Denise Pesina, is a healer with a business named Trilogy Energy Systems, according to her Facebook profile. Pesina studied Traditional Chinese Medicine at Shanghai University and at the Ayurvedic Institute. Pesina was arrested in Highland Park on charges of domestic battery while driving in February 2015, Patch reported.
Clues of Crimo's horrific plan were uploaded on his YouTube page ZeroTwo in a vlog-style manifesto. Disturbing videos uploaded to his channel showed what looks like an illustration of a mass shooting and another that shows the street where the massacre took place. One of the videos even showed an illustration of cops shooting him.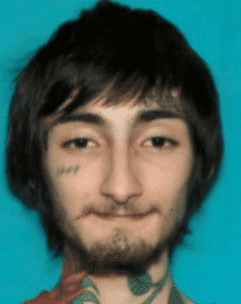 One of Crimo's videos, a song titled 'On My Mind', shows the shooter in a classroom. In the beginning, Crimo raps about a classmate he has a crush on, before reaching into his bag. The screen goes blank, and the next scene shows the classroom trashed. Crimo operated two channels, both of which were reportedly deleted for 'violating YouTube's Community Guidelines'.