Rejected love and threat of foreclosure: Inside Robert Crimo's life before Highland Park massacre Robert 'Bobby' Crimo III, the man held responsible for the horrific mass shooting on the 4th of July, Monday, in Highland Park, Illinois, was juggling between rejection and was about to be thrown out of his apartment as well, where he lived with his father. Crimo's father, Bob Sr, 58, is a local deli owner and also ran for mayor at one point. His mother, Denise Pesina, 48, became a Mormon and worked as an alternative healer for a living. Bob Sr, Denise, Robert, and his sister Lynette lived in a $425,000 home in Highwood.
Their Highwood home was applied for foreclosure after a mortgage company claimed that it was owed nearly $200,000. Now, if the claims are proven, then the Crimo family would have been on the streets by the end of this year. Public records have shown that the Crimo family has owned that place forever and that the mass murderer's grandfather Robert Crimo Sr originally lived there before he died in 2018. Mortgage company Newrez filed for pre-foreclosure, owing $197,939 on the 30-year mortgage. While the whole family along with Bobby was dealing with this, the 22-year-old hip-hop artist was being rejected by a girl he wanted to date.
RELATED ARTICLES
Robert Crimo dressed as a woman A YEAR before using same disguise to flee Highland Park shooting scene: Uncle
Inside the 8-hour manhunt that led to the capture of Highland Park killer Robert Crimo
While the world now knows him as a mass murderer who attacked innocent people, he had a life of his own before this incident which wasn't going too well. Bobby's 21-year-old neighbor, who chose to remain anonymous to Daily Mail said that she turned down Bobby's offer of dating. She said, "I'm blaming myself. We didn't date, but he did like me, he did have interest in me. But my parents are strict and I don't date. So I told him, no, but we can be friends."
Robert Crimo's failing love life
It seems like there were a lot of factors that led to Robert's decision of unleashing hell on so many innocent civilians. The anonymous woman who spoke to Daily Mail was interviewed by The New York Post on Tuesday night, July 6. She said, "I'm just thinking about him. I didn't go to sleep last night and I haven't eaten for two days. She explained that she first met Robert in Panera in March 2020 as a fast-food colleague. The woman continued, "He said he liked me. I was like but I don't date. I can't date."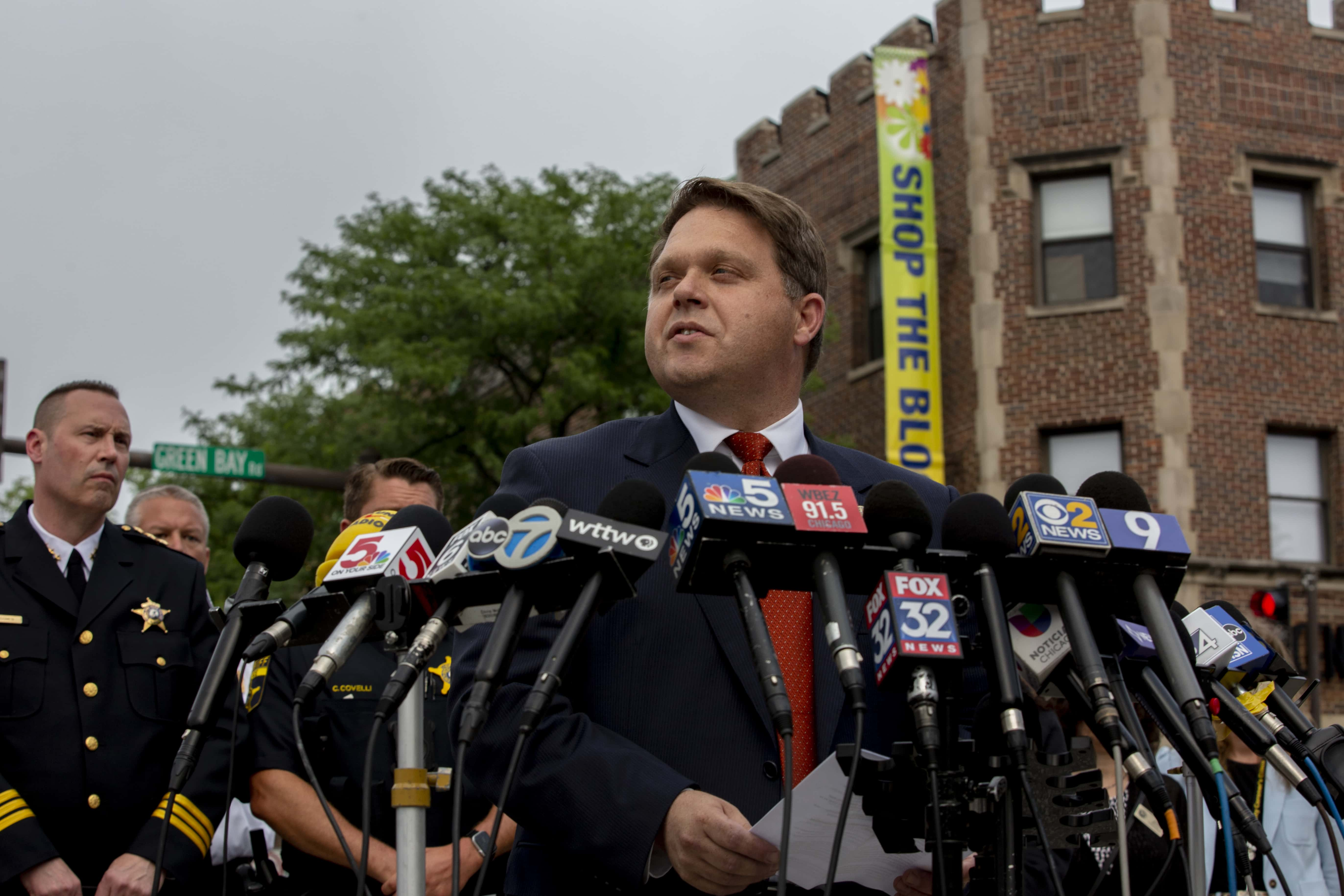 Robert and the woman learned a lot about each other as they worked together. She said, "I felt like we're the same person. We liked anime [and] similar music." However, all this time that they spent talking does not mean that Amy was aware of Robert's interest in weapons. She was also unaware of his past suicide attempts. She said, "He never told me about his social medias, or his mom, or political views, owning guns, or his suicide attempt. I never knew about that. Looking back I think he wanted to keep it from me." Robert was charged with 7 counts of first-degree murder charges by the Lake County State Attorney's Office. He's expected to be charged for more.