Who is Rita Rich-Mulcahy? Facebook apologizes for threatening to ban widow, 81, over knitted 'white pigs' post Rita Rich-Mulcahy, an 81-year-old widow, was threatened by Facebook with a permanent ban from the social media site after she posted about knitted "white pigs". However, Facebook has now apologized to Rich-Mulcahy and admitted to a mistake to ban her social media page over "hate speech."
Earlier in February 2021, Facebook deleted two of Rich-Mulcahy's posts and threatened to permanently bar her from the site for "hate speech". However, after some investigation, Facebook has told Rich-Mulcahy that its system has made a mistake in deleting the content.
RELATED ARTICLES
Parody Facebook page uses lewd snowmen to implore residents to 'stop creating sexually suggestive snow people'
Will Donald Trump get his social media accounts restored? Ex-POTUS appeals to Facebook, calls Twitter 'boring'
Who is Rita Rich-Mulcahy?
Rich-Mulcahy, 81, is from Coalbrookdale, Shropshire, England. She is the daughter of a former Mayor of the Borough of Wenlock, Joe Rich. She moved to Australia in 1965 to teach European languages and art. She told Shropshire Star that shortly after moving to Australia, she married John Mulcahy, who passed away in 2020. Rich-Mulcahy, who currently lives in Adelaide, started a Facebook page called 'Rita Rich'.
"I lost my husband as a way of dealing with my grief and set myself a target of knitting 100 small pigs, each being a play on pig-related words, as in Pigcasso, Francis Bacon, Hamlet, Hamplify, and so on. I am up to 79! The series is called pigtales and I call the pigs Wittyknits," she said.
Facebook controversy
Rich-Mulcahy drew the ire of Facebook after commenting "white pigs" on a picture about rabbits and captioning a photo of her creations "high-viz pigs." As per Rich-Mulcahy, "Facebook obviously use a bot to trawl around Facebook and I had made two comments, totally innocent, which the bot saw as hate speech."
"One was on February 1 when a friend in Shrewsbury posted 'white rabbits, white rabbits' as it was the first of the month. And I said 'No, white pigs, white pigs!' Everyone on the knit site and my page knows I am a porcophile. The second time was when I posted a picture, and I said 'hi-viz piggy,'" she said.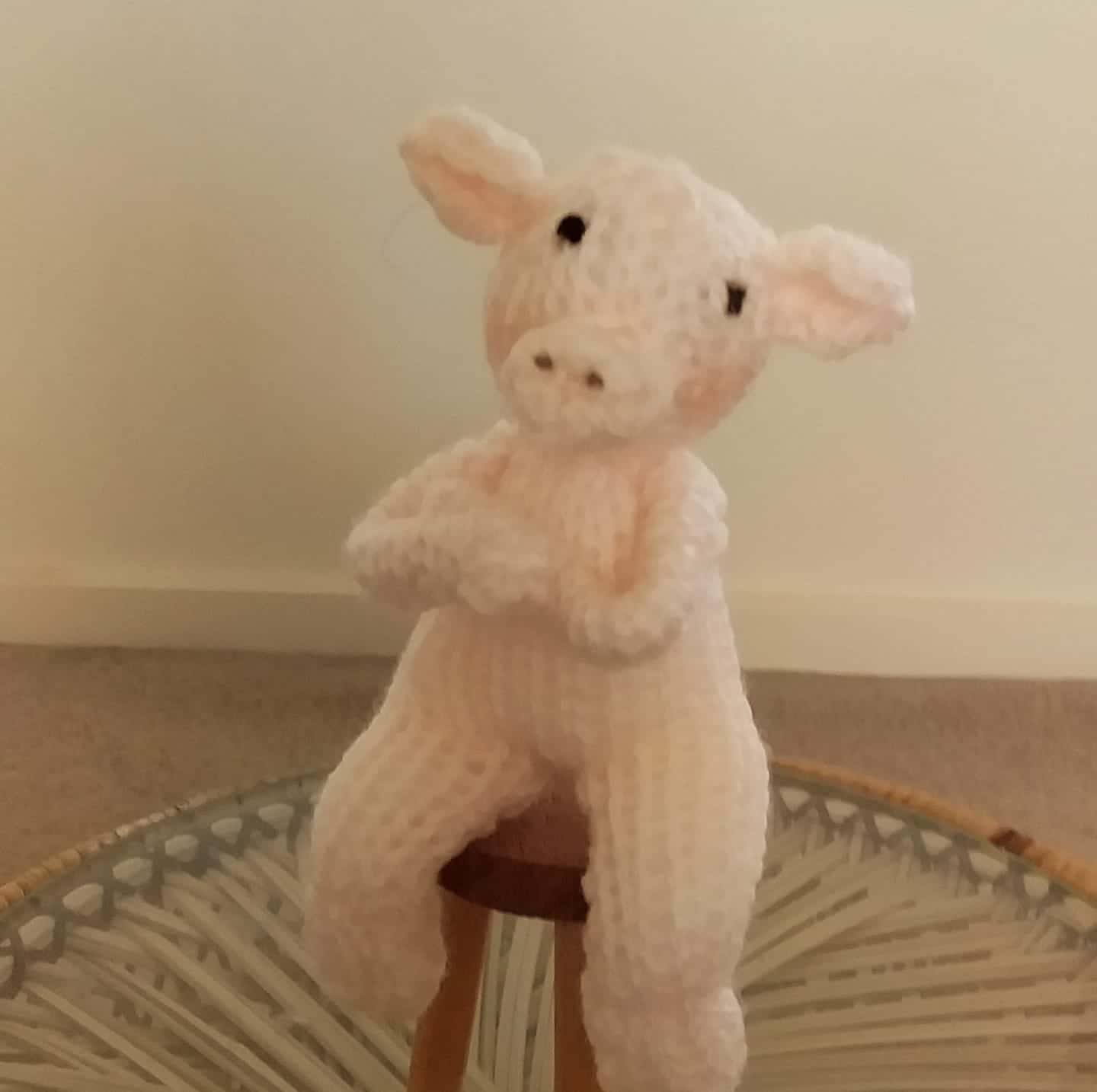 Following this, Facebook issued two strikes. The 81-year-old widow couldn't even appeal to Facebook for some reason. She was even afraid of losing her online connections if she got permanently banned from the site. However, Facebook has now issued an apology and wrote to Rich-Mulcahy that its system made the mistake of deleting those comments. The social media giant also stated that "we do sometimes make mistakes when reviewing content, which is why we give people the opportunity to appeal against our decisions."
After Facebook accepted the mistake, Rich-Mulcahy stated that "It may seem a small thing to most people, but to someone who had never even had an overdue library book, being charged with using hate speech was frightening."
Facebook has faced media and public scrutiny over banning several high-profile figures, including former President Donald Trump.