Rick Moranis decides to end acting hiatus by reprising his 'Spaceballs' role on 'The Goldbergs'
Rick Moranis has finally decided to end his acting hiatus and is all set for an exciting cameo on the classic comedy series, The Goldbergs. (L-R) Rick Moranis and Dave Thomas (Source: Getty Images)
Rick Moranis has chosen to finally end his acting hiatus and is coming out of retirement to play his iconic and popular 'Spaceballs' character Dark Helmet on this week's episode of 'The Goldbergs'.
---
People first witnessed Rick Moranis' talent and sense of humor when he appeared on the comedy series SCTV which aired on various networks from 1976 to 1984. From that platform, he was able to launch a career in movies and soon won over hearts as one of the most beloved comic actors in Hollywood.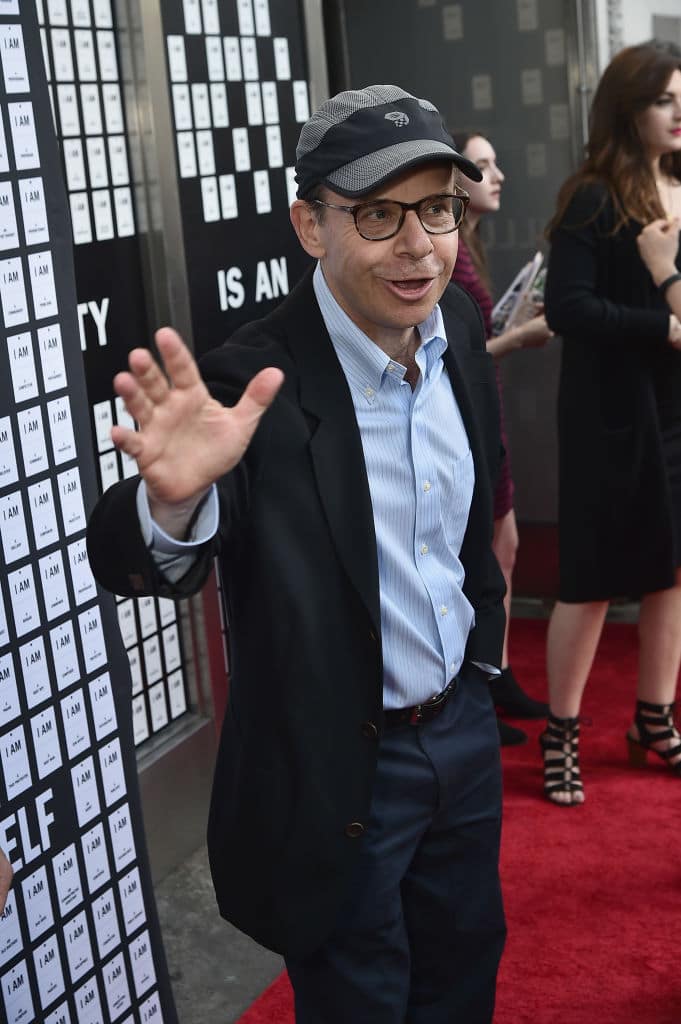 He appeared in many movies such as Ghostbusters, Little Shop of Horrors, and My Blue Heaven. Rick Moranis' most memorable performance would be his role in the villain of Mel Brooks' 1986 Star Wars spoof, Spaceballs where he plays the character of Dark Helmet which is a take-off on the iconic character Darth Vader.
---
Dark Helmet lives up to the name of Darth Vader and the outfit as Moranis' character wears a comically large and oversized helmet and a facemask. During the movie, there are several points when Helmet flips the facemask only to reveal a rather nerdy looking man with big round glasses.
For the first time since the year 1986, Moranis is all ready to play his iconic character Dark Helmet again. As reported by USA Today, Moranis will once again take on his famous Spaceballs character on this week's episode of the classic sitcom, The Goldbergs. Moranis quit acting in the year 1997 in order to focus on his family.
Moranis voices the character, Dark Helmet in one of young Adam Goldberg's dreams as Adam (played by Sean Giambore) "encounters Dark Helmet storming his bedroom to battle with the Schwartz". Adam "promises to get a sequel to Spaceballs produced before waking up".
The Goldbergs creator Adam F. Goldberg who grew up as a huge fan on Moranis worked for several weeks to get an official commitment from Moranis who has only done a couple of voice roles after he quit acting.
"I truly think Rick Moranis gave the most underrated and brilliant comedic performance in any '80s movie as Dark Helmet. I've been a lifelong fan of his work and became obsessed with having him reprise the role on my show. As an added bonus, maybe this even gets Spaceballs back in the conversation, and I can get my dream of helping make a sequel!" Goldberg said in a statement.