'Real Housewives of Dallas': D'Andra and Kary bully LeeAnne by wearing her L'Infinity dress and complaining about it constantly LeeAnne Locken isn't the easiest housewife to be around, but on the latest episode of 'RHOD' we couldn't help but feel sorry for her when her former friend D'Andra Simmons and new housewife Kary Brittingham, picked on her ruthlessly, leaving her in tears.

On their fun Thailand trip, D'Andra decides that it would be a great idea to dress up in a dress from L'Infinity (LeeAnne's collection). She, however, ends up making it such a mess that the dress just looks gaudy. Kary helped her put on the dress in which the label claims can be worn in several different styles. The ladies arrive late to the dinner citing wardrobe malfunction as their excuse for delay. When the other housewives see D'Andra they weren't amused.
Everybody felt that D'Andra was mocking and throwing shade at LeeAnne. To make things worse, Kary and D'Andra constantly kept saying how difficult it was to wear the outfit and complained that they needed an instruction booklet on how to wear it. LeeAnne looked uncomfortable and upset but didn't say a word. When they didn't get any reaction from her, D'Andra and Kary continued to poke her by constantly criticizing her creation. An upset LeeAnne got up and walked away from the table. She later returned and told them that Kary was clearly mocking her dress and D'Andra humiliating her that way was just an "icing on the cake" after she insulted Rich and questioned his loyalty last year. Stephanie quickly followed LeeAnne as she stormed away looking to console the crying LeeAnne.

Fans are annoyed with Kary and D'Andra for bullying LeeAnne. A fan wrote, "BS!! The dress was bought to provoke, attack, upset, and BULLY @LeeAnneLocken. I so very rarely use the B word. But this is bullying. Maybe time for Dandra and Kary to go... #RHOD". Another fan tweeted, "Kary is the worst addition to #RHOD A complete bully. As is D'Andra, the 50-year-old drunk who's name isn't even on her home. Recast please." "Ok Leanne still sucks but Kary and D'Andra just harping on this dress for a reaction is just plain mean. #RHOD", expressed a fan.
For her part, D'Andra kept defending herself by saying that it was a joke and her way of showing support to LeeAnne, while Kary just kept adding fuel to the fire. Fans weren't amused by either of the housewives' behavior. A fan wrote, "How is wearing the dress funny? Good joke ... #RHOD". Another fan pointed, "Yeah now the dress is becoming straight up bullying. The scene where they were getting dressed was funny but this dinner scene is cringey. Kary is being really mean #RHOD". "Here's the thing... Don't come to dinner in the dress act like you wore it to be sweet and as a surprise while trying to embarrass LeeAnne and then in your commentary say it was meant as a joke and LeeAnne should be able to take a joke. #RHOD", summed up a fan.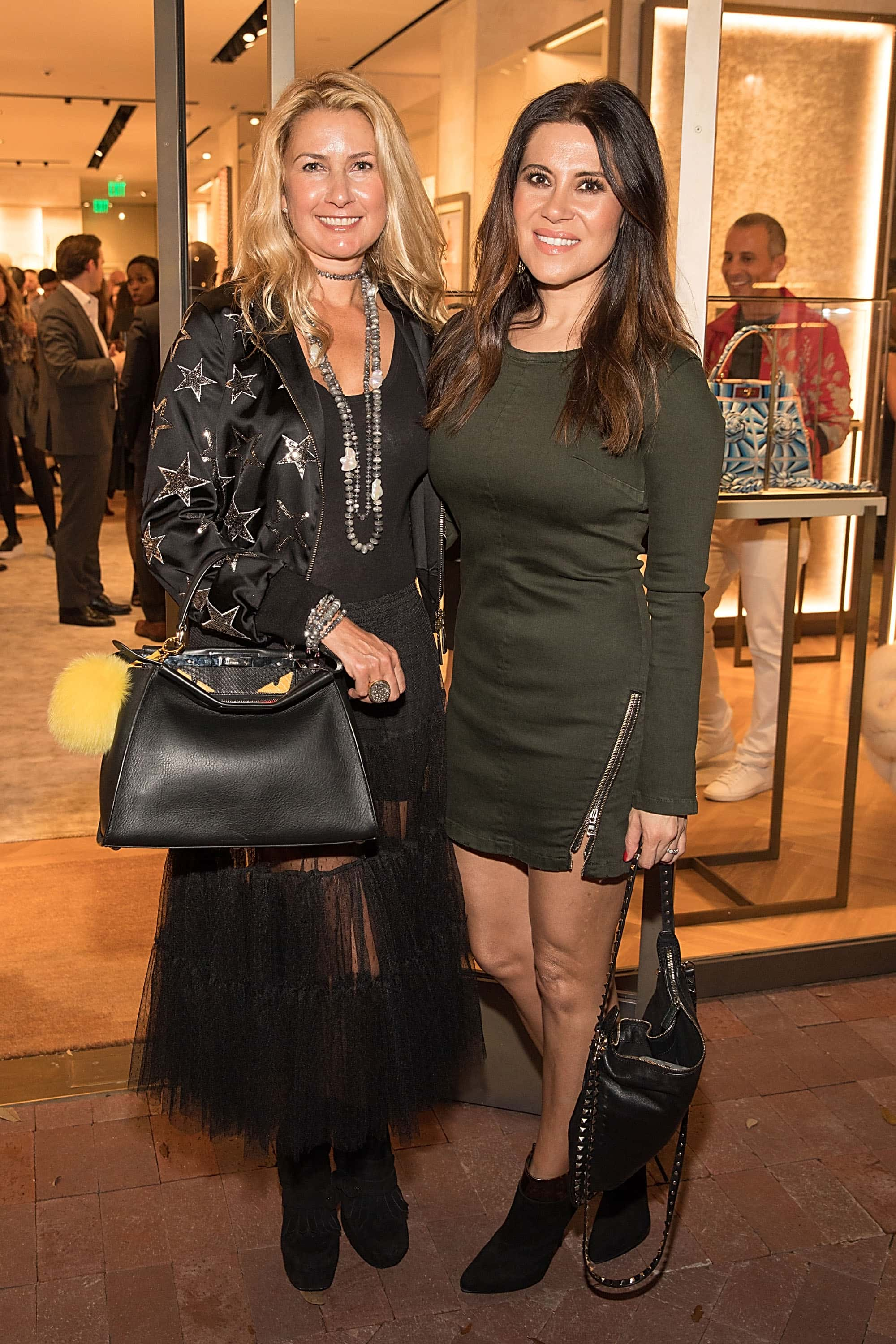 LeeAnne tweeted about the incident saying, 'You will see someone SAY they are trying to make a "joke" but when the joke is at another persons expense IT'S NOT A JOKE! I laugh at myself plenty, but when being PICKED ON & BULLIED for almost an hour, it's just not fun! At no time would I find what happens to me tonight funny". She also commenteabout "the lengths" a few of her fellow cast members go to just to hurt her.

What did you think of Kary and D'Andra's behavior? Let us know. You can watch all-new episodes of 'Real Housewives of Dallas' season 4, every Wednesday, at 9/8c only on Bravo.
Share this article:
rhod real housewives of dallas d'andra wears l'infinity dress badly helped by kary bully leeanne