'Return to Amish' Season 6 Full Cast List: Meet Jeremiah Raber, Sabrina Burkholder and rest of the stars of TLC's reality show After a hiatus of nearly two years, Season 6 of 'Return to Amish' is finally here. 'Return to Amish' documents the lives of ex-Amish, as they try to navigate and establish their lives outside of the closed community they grew up in.
On the show, we see the cast members learning to adapt to their new life outside their community. From shopping at a mall to getting belly piercings, these former Amish followers take us along on a wild ride as they try to fit in with the outside world. If you're curious to know which of your favorite cast members are returning to give us a peek into their everyday lives, or discover who the new additions to the cast are, then continue reading.
RELATED ARTICLES
'Return to Amish' Season 6: Live stream, release date, plot, cast, trailer and all you need to know about TLC show
'Sister Wives' Season 15: Release date, plot, cast, trailer and all you need to know about TLC's reality show
Jeremiah Raber
The original cast member of 'Return to Amish' – Jeremiah Raber will be returning to the show alongside his wife Carmella Raber. The previous seasons of the show featured the husband and wife's marital struggles. But things seem to have gotten better between the couple since we last saw them. In the upcoming season of 'Return to Amish' we will be seeing Jeremiah go on a quest to find his biological family.
Jeremiah was adopted when he was 1.5 years old into the Amish community. He always felt like an outsider despite being a part of the community, so he made the decision to leave the Amish community and restart his life in the outside world. We will see Jeremiah meeting his biological father, and even talking to his grandmother in the teaser released by the network. But things get a bit complicated when Jeremiah learns from his biological family that they weren't even aware of his existence. The show's press release hints at Jeremiah's story on the show with, "Jeremiah and his wife Carmella are back, with Jeremiah on the hunt for his biological family, but false leads and tragedy threaten to derail his search."
Sabrina Burkholder
Sabrina Burkholder will be another returning cast member on the show. After losing the custody of her two daughters- Oakley and Arianna, the reality star is slowly trying to rebuild her life. In the upcoming season, we will see Sabrina's enjoying her fourth pregnancy alongside her new boyfriend/ baby daddy- Jethro Nolt.
The couple's relationship struggles will be one of the major plotlines of the season. In the trailer we see Jethri declaring that he is ready to marry Sabrina, but she isn't too keen on it as she is convinced that he is lying to her. So, right before Father's Day, Jethro decides to leave, which leaves Sabrina feeling down in the dumps. "Sabrina also returns, and this time she's juggling a fourth pregnancy and her relationship with the father, Jethro, and celebrating a year of sobriety," reveals the press release.
Rosanna
We will be introduced to new cast member Rosanna on the show. Rosanna is introduced as Ada's granddaughter Maureen's friend. Rosanna's sheltered life hasn't prepared her to deal with the stress of the English, or non-Amish, world, but she's determined to soak up her new surroundings. In the trailer we see Rosanna explaining why she wants to leave the Amish community. She shares that one isn't allowed to have fun inside the Amish community, so she can't wait to see the "outside world" and have new experiences.
Maureen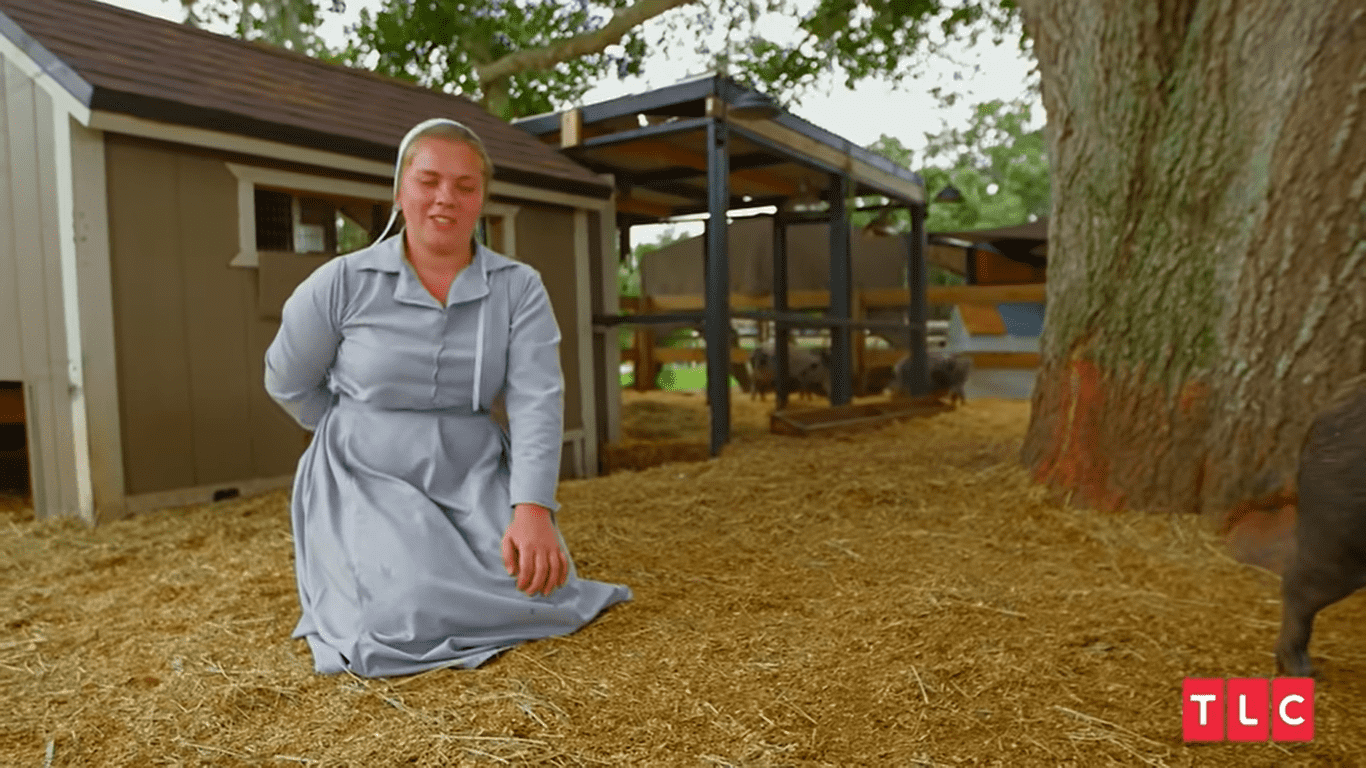 Maureen is introduced as the granddaughter of recurring cast member Ada. It is revealed in the trailer that she is a school teacher, who is curious to see what hlife has to offer outside the community. We see Maureen and Rosanna quickly learning the ropes of how the outside world works, but unfortunately, their friendship seems to have taken the hit. Maureen finds herself a new boyfriend, and she can't seem to get enough of him. So when Rosanna asks her to stop talking about him all the time, Maureen feels that her friend is jealous of her, and wonders if she can trust her friend. While Rosanna questions their friendship and wonders if they can remain friends. We will just have to watch the show to see if they can work on fixing their friendship.
Season 6 of 'Return to Amish' is all set to premiere on Monday, March 22 at 10 pm ET/PT, only on TLC.
Share this article:
return to amish season 6 who cast members jeremiah raber carmella sabrina jethro rosanna maureen tlc