Remi Lindholm: Cross-country skier suffers frozen penis in 50km race at Winter Olympics Cross-country skier Remi Lindholm suffered a frozen penis during his 76 minutes on the course during the 2022 Winter Olympics. "In icy-cold temperatures, athletes must cover a long course which typically sees them burn more than 1,000 calories per hour. The men's 50km mass start event in Beijing was made even more treacherous by freezing winds which swept across the course. Sadly for Remi Lindholm, that measure didn't prevent the cold from freezing a particularly sensitive area during the race," reported Mirror.
"The men's 50km mass start race at the Beijing Games was shortened to 30km but that did little to help Finland's Remi Lindholm, who needed a heat pack at the end of the race to thaw out a particularly sensitive body part," said the New York Post. "You can guess which body part was a little bit frozen when I finished. It was one of the worst competitions I've been in. It was just about battling through," Lindholm, who finished 28th in the race, told the media. "Especially when it came to the finish line and the places started to warm up, it was a pretty unbearable pain," the 24-year-old revealed to Yle Sport.
READ MORE
US skier Nina O'Brien stretchered away after horror crash seconds before finishing at Olympics
'Why only girls?': Female ski jumpers being BANNED at Olympics over 'baggy clothes' triggers reaction
"With organizers worried about frostbite during Saturday's race, it was delayed by an hour and shortened by 20km. The thin suits and under-layers worn by racers, as well as plasters to cover their faces and ears, offered little protection," added the New York Post. But Lindholm said he would have liked to ski the full 50 miles. "When I heard about it, I was disappointed. I would have loved to have a decent ride," the Finnish cross-country skier expressed.
This was not the first time the skier suffered a frozen penis during a competition. Supposedly, he underwent a similar incident in a cross-country skiing race in Ruka, Finland. "Was it more frozen on Saturday in China than Ruka?" asked Finnish newspaper Iltalehti. "It was. Pretty unbearable pain," Lindholm accepted. On being asked, "Do you feel capable of reproduction in the future?" the skier joked, "No, I don't."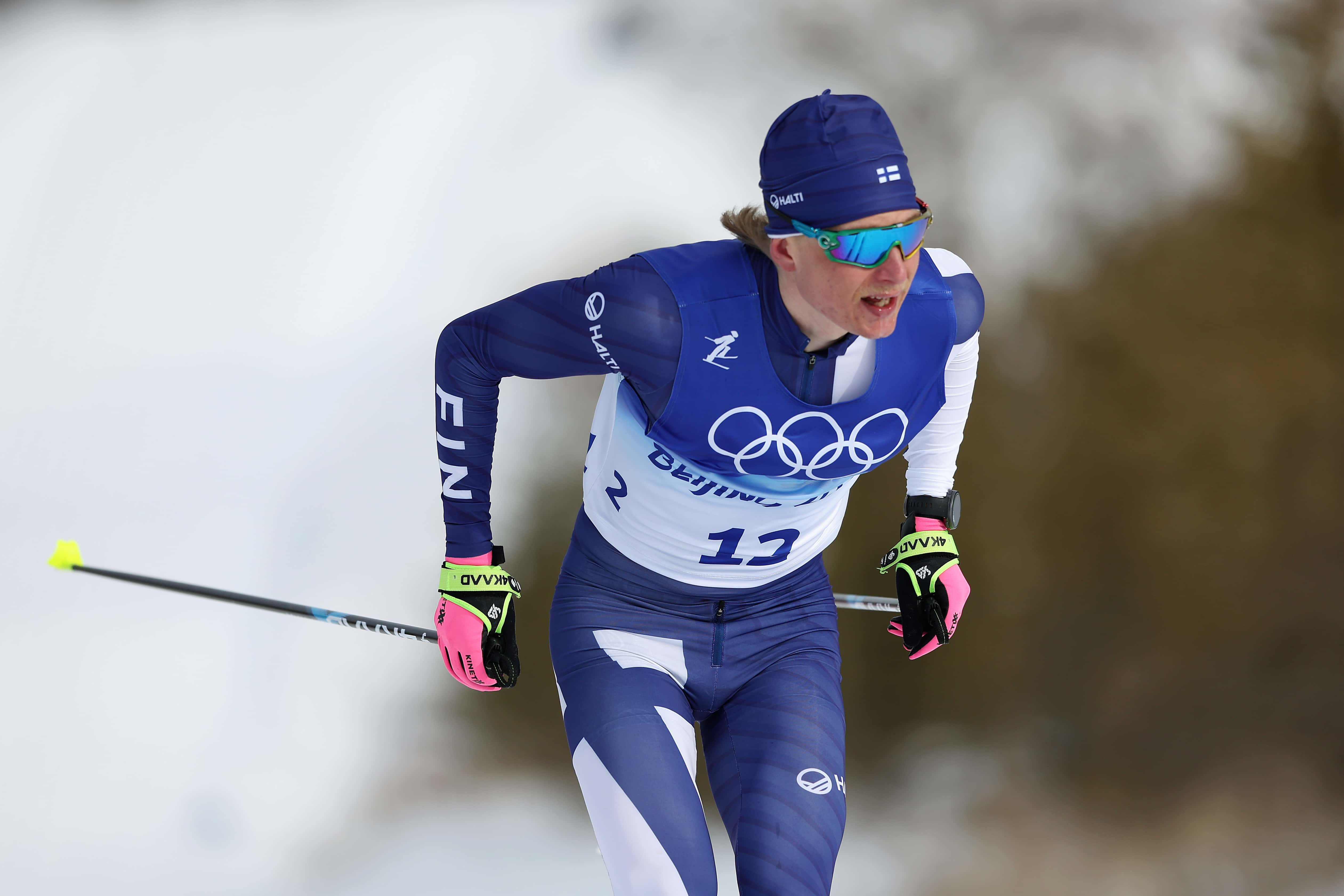 Lindholm spent under an hour and 16 minutes traversing the racecourse and the freezing winds. He finished 28th with a time of 1:15:55, which was more than four minutes behind the gold medal winner, Alexander Bolshunov. The 2022 Winter Olympics marked Lindholm's Olympic debut.