'Real Housewives': Top 5 worst house husbands of the franchise who have committed all the cardinal sins
From faking cancer to peeking up the skirt of their wife's co-star, these house husbands have committed all the cardinal sins to earn a spot on the list of worst husbands David Foster and Kelsey Grammer (Getty Images)
On the 'Real Housewives' franchise, the spotlight is usually on the ladies but occasionally their husbands or boyfriends steal the thunder with their unbelievably bad behavior. The husbands are not too far from their wives when it comes to stirring drama and getting into fights.
Here's the list of five husbands from across the 'Real Housewives' franchises, who have earned a permanent spot in the black book of fans.
1. Shane Simpson
Watching the interaction between Shane Simpson and his wife Emily on 'Real Housewives of Orange County' was like getting your teeth pulled out. Shane's extremely condescending and dismissive attitude towards his wife didn't win him any favors amongst fans. In the name of preparing for the bar exam, Shane moved out of the couple's family home and stayed in a hotel. Whenever Emily made an attempt to connect with him, instead of being grateful for her love and concern, he snapped at her. He also left Emily all by herself during Valentines' day, and was absent from the couple's wedding anniversary celebrations.
2. Paul "PK" Kemsley
Although his wife Dorit Kemsley was the star of 'Real Housewives of Beverly Hills', PK took it upon himself to defend his wife during her fights with fellow housewives. While it was bad enough to watch a husband insert himself amongst the housewives during their fights, PK went ahead and made things worse, when he peeked up the dress of another 'RHOBH' star- Erika Jayne. Instead of being apologetic for his misbehavior, PK went around talking about her lady bits to anybody who'd lend their ears. Thankfully, the husband seems to have learned his lesson, for he not only apologized to Erika, but also made a conscious decision to not to fight his wife's battles on the show.
3. David Foster
David Foster might be a great musician, but he certainly wasn't a great husband, at least to 'Real Housewives of Beverly Hills' star- Yolanda Hadid. The former Dutch supermodel was the role-model housewife to him. She went to great lengths to stay healthy and attractive for him, fussed after him and took care of him, but in return all David did was abandon her as soon as she fell sick. It goes without saying that David Foster's behavior didn't sit well with fans, who slammed him for his insensitive behavior.
4. Brooke Ayers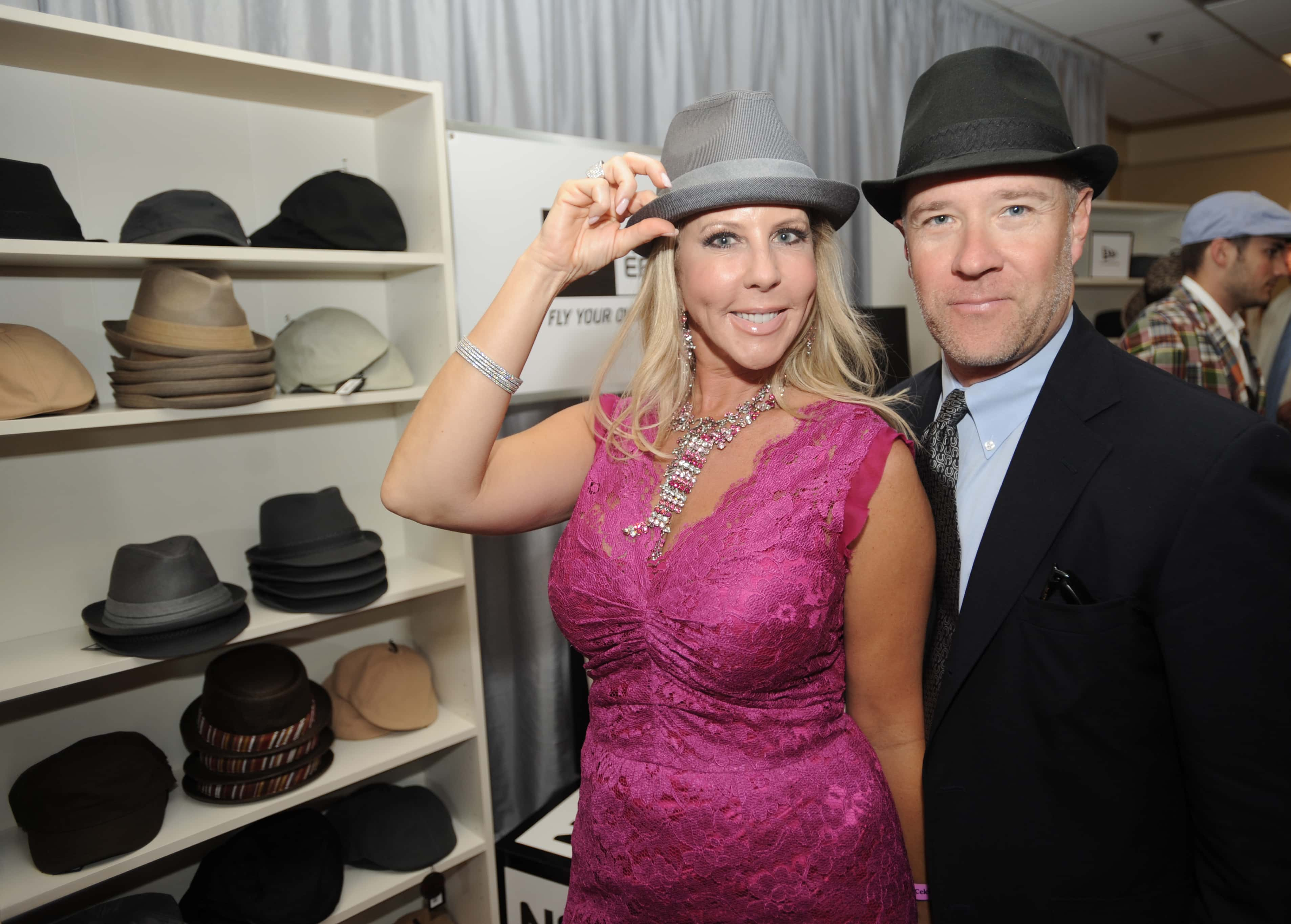 Brooke Ayers managed to fool everybody including his girlfriend Vicki Gunvalson. We were first introduced to Brooke as Vicki's boyfriend. Just as fans were beginning to fell happy for the new couple, Brooke fell sick and declared that he had cancer. While everybody was concerned for him and fussing over him, Brooke was just enjoying all the attention. When it was later revealed that Brooke never had cancer, and was just faking it, all hell broke loose. Vicki was slammed for being with a fraudster and even she was labeled as one. The couple broke up, but Vicki still continued to bear the brunt of his fraud scheme. It didn't help her much when years later Vicki's daughter disclosed that Brooke abused her mother.
5. Kelsey Grammer
There are many awful ways to end a marriage, but Kelsey Grammer takes the cake for being the master of one of the worst breakups on the 'Real Housewives' franchise. Kelsey's then-wife Camille Grammer had just joined the cast of 'Real Housewives of Beverly Hills' when she learned alongside the world that her husband was leaving her. It was like rubbing salt on Camille's already sore wounds when his new wife got pregnant almost immediately after. It was an all-around disaster for Camille, as she didn't even have a prenup with Kelsey.