Ray J claims Kim Kardashian is lying about being on ecstasy while filming their sex tape, says she 'smoked weed'
Kim's former boyfriend Ray J was reportedly 'offended' by his ex's claims that she was high on the drug while they were filming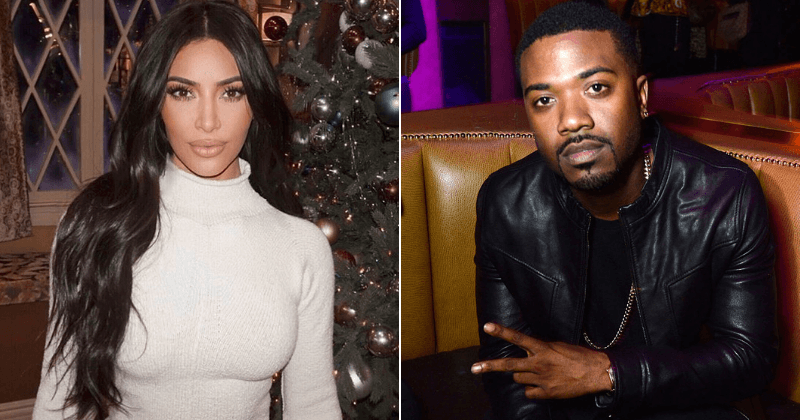 Kim Kardashian and Ray J (Source : Getty Images)
'Keeping Up With The Kardashians' star Kim Kardashian's ex Ray J has reportedly "shot down her claim that she was high on ecstasy when they filmed their now-infamous sex tape in 2003."
On Sunday night's episode of 'KUWTK', Kim shocked her fans and followers with her confession that she had taken ecstasy before she filmed her sex tape with Ray J that was leaked in 2007. She also admitted to taking the drug when she tied the knot with music producer Damon Thomas in the year 2000. As reported by TMZ, sources close to Ray J shared that Kim "never touched ecstasy" during the filming.
They also added that Kim's ex is "offended" by her claims that she was "in a significantly altered state" when they filmed the X-rated video. The source also revealed that even though the Kardashian "took no hard drugs or drank alcohol" she did "smoke marijuana from a penis-shaped pipe."
In her shocking confession, Kim was seen telling her sister Kendall Jenner and Kourtney's ex Scott Disick that she did do the drug.
Kim shared, "I got married on ecstasy—the first time. I did ecstasy once, I got married. I did it again, I made a sex tape." Scott was shocked at Kim's confession which led her to clarify that she was high during the filming which took place in the year 2003 and said, "Absolutely. Everyone knows it. Like, my jaw was shaking the whole time."
However, sources close to Ray J flatly denied the claims and shared, "Her lip was quivering because she was getting f****d," before sharing that he was "offended" by her claims as it points to her being unaware of the circumstances of the sex tape.
However, sources close to Kim told TMZ that she stands by her claim and has nothing to gain from lying about it at this point in her life.
The reality TV star also referred to another time where she claimed to have taken the drug and recalled that it was during her marriage to Damon Thomas. The pair ended up getting divorced after 4 years in 2004 citing irreconcilable differences.
However, as per documents obtained by DailyMail, Kim was subjected to domestic violence by Thomas. According to the papers, he would punch Kim in the face, slam her against the wall, and leave her bruised and beaten up.
The sex tape was leaked in the year 2007 and put Kim Kardashian on the map. In 2012, while talking to Oprah Winfrey, Kim shared that she was "humiliated" when the tape was leaked but had come to terms with the repercussions.
"I'm aware that that's how I was introduced to the world. It was a negative way, so I felt like I really had to work 10 times harder to get people to see the real me," Kim shared.