Messages like 'Rapist in the White House' were projected onto Trump Hotel for sexual awareness month
The projection is an attempt to highlight at least 20 women who have accused President Donald Trump of sexual misconduct. (Source: Getty Images)
A social network of over 45 million people, called the Care2, projected messages like "Impeach Trump" and "There's a Rapist in the White House" onto the Trump International Hotel in Washington, D.C. on Monday night. The network is conducting the projection in light of Sexual Assault Awareness Month.
The projection was scheduled to be conducted at 8:15 p.m. on Monday, in an attempt to highlight at least 20 women who have accused President Donald Trump of sexual misconduct.
Care2's organizing strategist, Lacey Kohlmoos, on Monday said: "We felt that the accusations of sexual assault were strong enough to call him what he is: a rapist in the White House. And we felt that in light of how morally unfit he is to be a leader of our country, the call to impeach him is the correct move," according to Newsweek.
Reports state that the organization is also planning to project other messages on the walls of the president's hotel like "Trump Is a Serial Sexual Assaulter," "Groper-in-Chief" and "Morally Unfit." The latter tag was given to President Trump by the former Federal Bureau of Investigation (FBI) director James Comey on Sunday night, in his first public interview, after being fired by the Republican.
Care2, along with the projections, will also be updating a petition it began a year ago to impeach Trump, according to reports. The petition will also include multiple sexual assault allegations as one of the reasons for the impeachment.
The petition, as of Monday afternoon, had reached over 342,000. President Trump, however, has denied all the allegations made against him.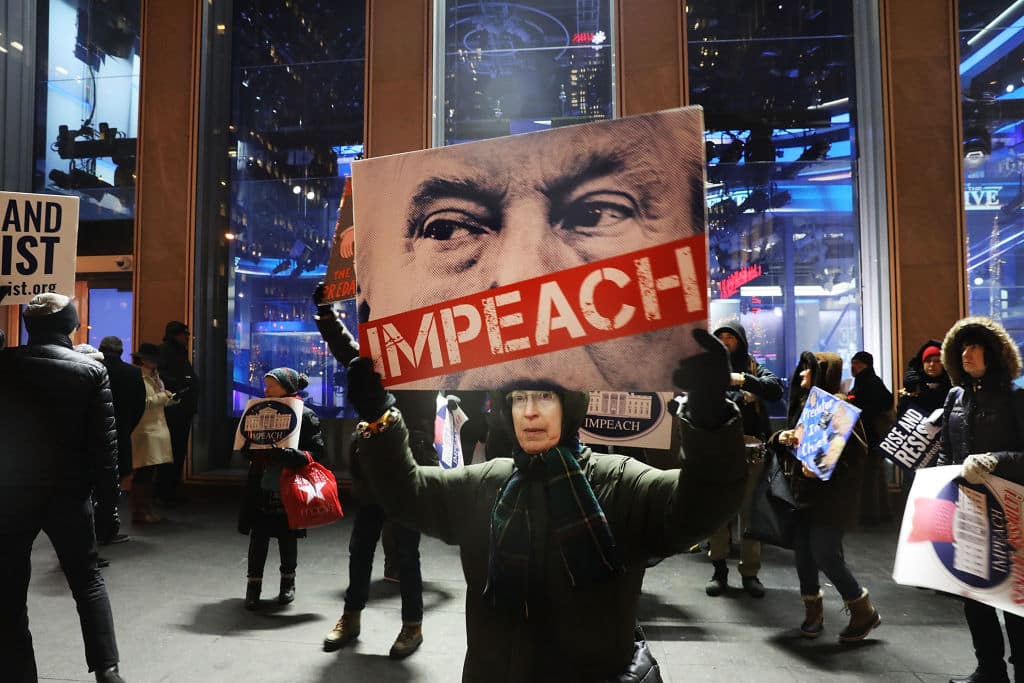 Care2, in a press release, stated that it is "honoring the survivors of Trump's predatory behavior" through the projection.
"It brings attention not only to his survivors but to all survivors that this is a problem, that we cannot allow these predators in power to remain in power, and that when the election comes up we hope people remember this and people remember the survivors, and that we have the power to take them down," Kohlmoos said.
Other organizations have also conducted similar projections on the Trump International Hotel in the past. The Human Rights Campaign, in December 2017, projected works like "transgender" after the Trump administration reportedly barred the Centers for Disease Control and Prevention (CDC) from using the word in its official documents.