Quentin Tarantino SLAMS Marvel actors, says they are not real 'movie stars' LOS ANGELES, CALIFORNIA: Quentin Tarantino is one of the greatest filmmakers of all time and his movies are considered to be iconic. With experience in filmmaking for over three decades, Tarantino is one of the few directors who doesn't shy away from sharing their honest views on the industry and how it is working these days. In the recent past, he has come forward with a lot of "hot" takes on Hollywood, especially superhero movies, and it seems he is leaving no stone unturned to make honest remarks on how he feels about the superhero genre and people who work in the movies of the aforementioned bracket.

In a recent interview, the 'Once Upon a Time in Hollywood' helmer noted that there are no more movie stars in the industry right now and he has attributed the loss of movie stars to the superhero genre, especially to the movies produced by Marvel. Tarantino isn't the only one who believes that there are no big movie stars remaining in Hollywood right now. Earlier this month, actor Jennifer Aniston also stated that the mass-fame phenomenon is "dying" and even the Oscars party is not that fun these days.
RELATED ARTICLES
'Time to wrap up the show': Quentin Tarantino reveals why his next movie will be his LAST
Quentin Tarantino to mark major TV debut with limited series, fans say 'GOAT will peak once again'
Tarantino seems to be agreeing with Aniston's sentiment here and revealed that all the movie actors in the Marvel Cinematic Universe (MCU) have become "famous" for the characters they have played over the years, but also noted that they are "not" movie stars.

"Part of the Marvel-ization of Hollywood is…you have all these actors who have become famous playing these characters. But they're not movie stars. Right? Captain America is the star. Or Thor is the star. I mean, I'm not the first person to say that. I think that's been said a zillion times…but it's like, you know, it's these franchise characters that become a star," Tarantino said during a recent conversation on "2 Bears, 1 Cave" podcast (via Variety).
The filmmaker didn't stop here and went on to say that Chris Evans is "not" the star, but it's actually 'Captain America' who is the real star. He added, "I'm not even putting them down frankly, to tell you the truth. But that is one of the — the legacy of the Marvel-ization of Hollywood movies."

However, he has clarified that he doesn't "hate" Marvel movies, but feels disheartened when he sees that Hollywood is only interested in making only superhero movies these days.

In recent weeks, the 'Django Unchained' helmer has said a lot of things about the movie industry and believes that the 'current era' is the "worst in Hollywood history." On the other hand, the filmmaker won't be making a Marvel movie in his career because he feels that Marvel directors are "hired hands" and he is "not" looking out for a job.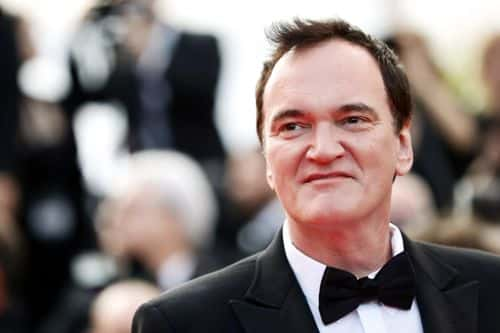 Such comments have managed to start a conversation among viewers as to how there's superhero movies fatigue. In a recent study, it was found that Marvel and DC fans might be feeling a sense of fatigue over the projects that are being released in theatres. Over one-third of Marvel fans feel that they were fatigued by the franchise, but they would still consider watching anything that gets produced by Marvel.

What do you think about the comments made by Tarantino? Tell us in the comments section.