Is Vladimir Putin okay? Russian Prez looks distracted, shaky at midnight Orthodox Easter mass It seems rumors about Vladimir Putin's deteriorating health are not going to die anytime soon as the Russian autocrat's recent appearance at a midnight mass for Orthodox Easter has shown him looking distracted and unsteady. The appearance at the church service has reportedly fuelled the speculations that Putin has Parkinson's or terminal cancer.

This comes after the 69-year-old had a meeting with defense chief Sergei Shoigu, where he looked bloated and was seen holding the sides of a table, and tapping his foot, which is apparently quite unusual of him. However, this time his physique seemed fine but his expressions told a different story. As per reports, during the church service, he stood alongside the city's mayor Sergei Sobyanin Moscow's Christ the Saviour Cathedral.
READ MORE
Does Putin have cancer? Expert claims Russian leader had emergency surgery in Feb 2020
Putin ISOLATING himself and gaining weight because of paranoia, says his body language coach
Recent church pictures can be seen here.
Short television footage apparently showed him moving "uncomfortably, sticking out his tongue and chewing his lips." Putin reportedly looked unsteady and distracted as he crossed himself slowly during the mass led by Russian Orthodox leader Patriarch Kirill, who has supported Russia's invasion of Ukraine. Reports said that he also avoided saying "he has truly risen" with the rest of the churchgoers.
A few days ago, Putin was seen having a meeting with Shoigu regarding the blockade of Mariupol. During that meeting, the tyrant reportedly seemed "feeble and barely able to hold himself upright" in his chair. He also looked bloated as Professor Erik Bucy, a body language expert from Texas Tech University, said: "It's an astonishingly weakened Putin compared to the man we observed even a few years ago. An able-bodied president would not need to keep himself propped up with a hand held out for leverage and would not be concerned about keeping both feet planted on the ground."
---
Putin is hailing Russia's "liberation" of Mariupol after his forces completely destroyed during a two-month siege.

He told defense minister Sergei Shoigu to block off the Azovstal metallurgical plant, where the last Ukrainian troops are holed up, "so that a fly can't get in." pic.twitter.com/g2lNd44qXF

— max seddon (@maxseddon) April 21, 2022
---
He continued: "This is not a portrait of a healthy Putin but one appearing increasingly feeble and barely able to hold himself upright at a small conference table. Putin's legs also appear quite thin, as if he may be suffering from weight or muscle loss from an unannounced malady. Bloating in his face reinforces an unhealthy appearance, especially compared to photographs and video of the Russian premiere from a few years ago."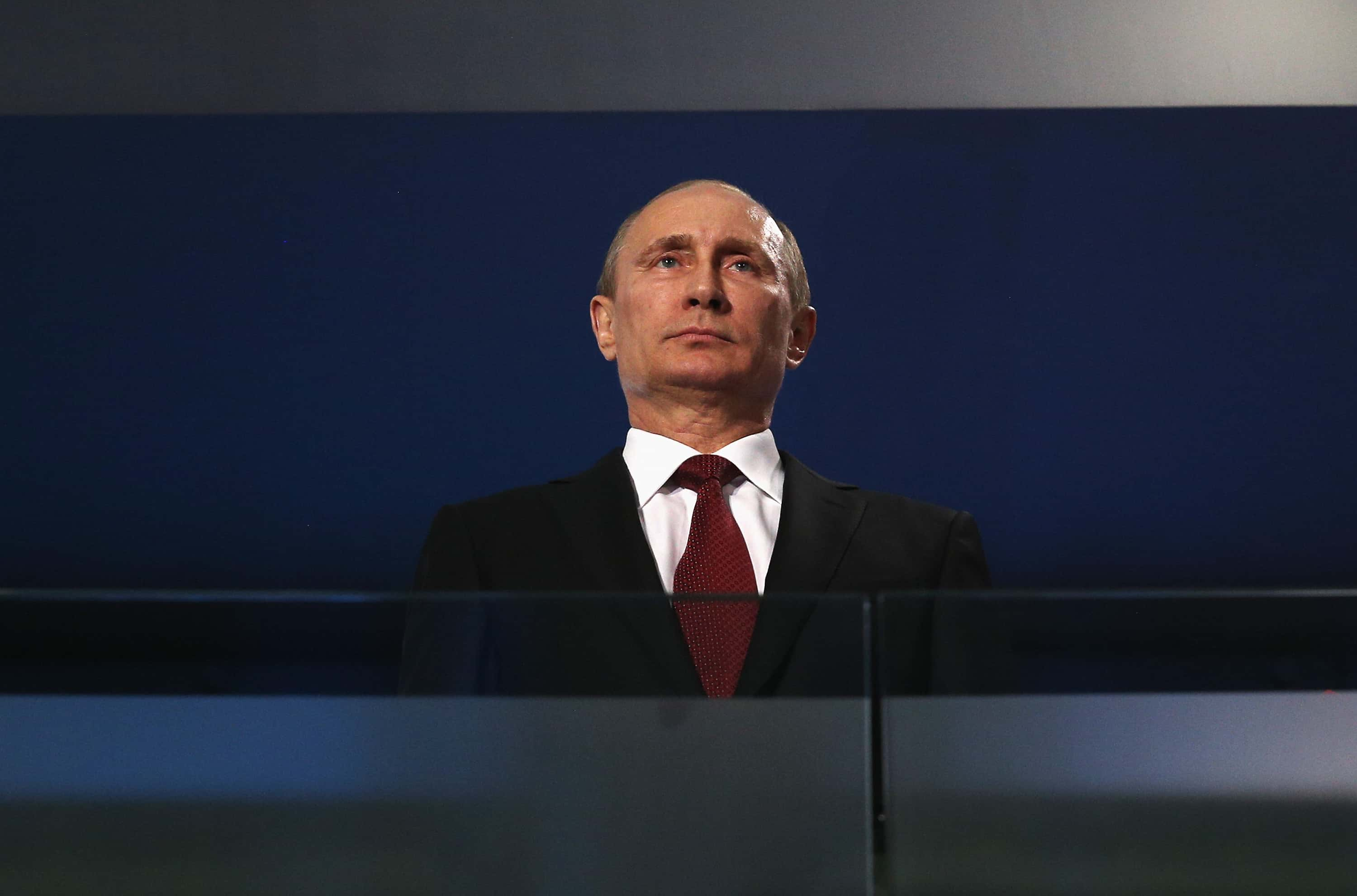 Professor Patrick Stewart, from the University of Arkansas, also noted: "The hands being held up under the table are in an almost begging position, while holding the table is different from what I've seen previously - certainly holding tightly onto the podium is something we have seen from Putin when considering a stressful issue in front of the free press."

And, Swedish economist Anders Åslund added: "Putin's meeting with Shoigu today shows both depressed & seemingly in bad health. Shoigu has to read his comments to Putin & slurs badly, suggesting that the rumors of his heart attack are likely. He sits badly. Poor performance. Worth watching."
---
Putin's meeting with Shoigu today shows both depressed & seemingly in bad health. Shoigu has to read his comments to Putin & slurs badly, suggesting that the rumors of his heart attack are likely. He sits badly. Poor performance. Worth watching.https://t.co/SHRRxZxbJf

— Anders Åslund (@anders_aslund) April 21, 2022
---
Meanwhile, Ukraine's President Volodymyr Zelenskyy shared a positive message on the occasion of Orthodox Easter. He said in a video address from St. Sophia's Cathedral, "Today, we still believe in the new victory of Ukraine and we are all convinced that we will not be destroyed by any horde or wickedness."