Prince William found out he was going to be king one day only when he went to school, says royal expert When Prince William and Prince Harry were children, they were completely unaware of how unusual their lives were going to be. Their mother, the late Princess Diana, wanted them to learn about 'normal' life and would take them on the bus and treat them to dinners at McDonald's.
According to a royal expert, the Duke of Cambridge Prince William had no idea he was any different from other children until he had started school, stated a Mirror report. That was when he found out that he would be king one day. Royal expert Andrew Morton claimed in his book 'William and Catherine: Their Lives, Their Wedding' that Prince William realized who he was when his school friends started to treat him differently.
Morton wrote, "Before William attended school, he genuinely had no idea that he was any different from anyone else. His innocence of his position was soon ended by fellow pupils, who left him in no doubt who he was. On one occasion a classmate reportedly asked him: 'Don't you know the Queen?' William looked at him and replied: 'Don't you mean Granny?'"
It is also reported that William and Kate Middleton had decided to do the same for their son Prince George for the first couple of years of his life. The father of three has previously spoken about how normal the family is behind closed doors. Prince William had shared, "There'll be a time and a place to bring George up and understand how he fits in, in the world."
"We are very normal," Prince William added. Author Catherine Mayer who wrote the book 'Charles: The Heart of a King' shared how much Prince William had struggled with all the weight and pressure of his future role while growing up. While speaking to E! News in 2015, Catherine shared, "With George, they are trying to delay that moment of realization and give him normality before they thrust this on him."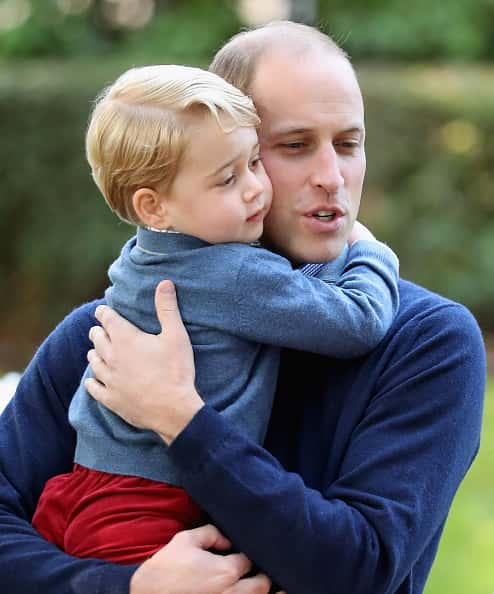 "But it will be, nevertheless, part of his upbringing both in terms of what he sees his parents and grandparents doing and probably quite soon a beginning of an understanding that he is in public life and what that means," Mayer shared.