An incredible look into Prince Louis' adorable first month with the royal family
Prince Louis was born on April 23, just a few hours after it was revealed that a pregnant Kate had gone into labor Its been more than a month since Kate Middleton and Prince William, the Duke and Duchess of Cambridge, welcomed their third child, Prince Louis into the world.
Prince Louis was born on April 23, just a few hours after it was revealed that a pregnant Kate had gone into labor. The royal baby was delivered in the Lido wing of St Mary's hospital, which had been booked and kept shut for weeks before the delivery.
After the birth of Prince Louis, an announcement was made by Kensington Palace's twitter account, which read, "Her Royal Highness The Duchess of Cambridge was safely delivered of a son at 1101hrs. The baby weighs 8lbs 7oz. The Duke of Cambridge was present for the birth. Her Royal Highness and her child are both doing well."
After the new baby's arrival was announced for the world to know, Prince William, along with his other two children Prince George and Princess Charlotte, visited the hospital to meet the newest member of their family.
Once the family reunion was over, Prince William and Kate made an appearance for the hundreds of photographers outside the hospital who were there only to catch a glimpse of the newborn.
However, the couple did not reveal the name of their baby boy immediately. The duo took almost four days to reveal the name of their newborn.
The Kensington Palace Twitter account theb made the announcement, "The Duke and Duchess of Cambridge are delighted to announce that they have named their son Louis Arthur Charles," adding, "The baby will be known as His Royal Highness Prince Louis of Cambridge."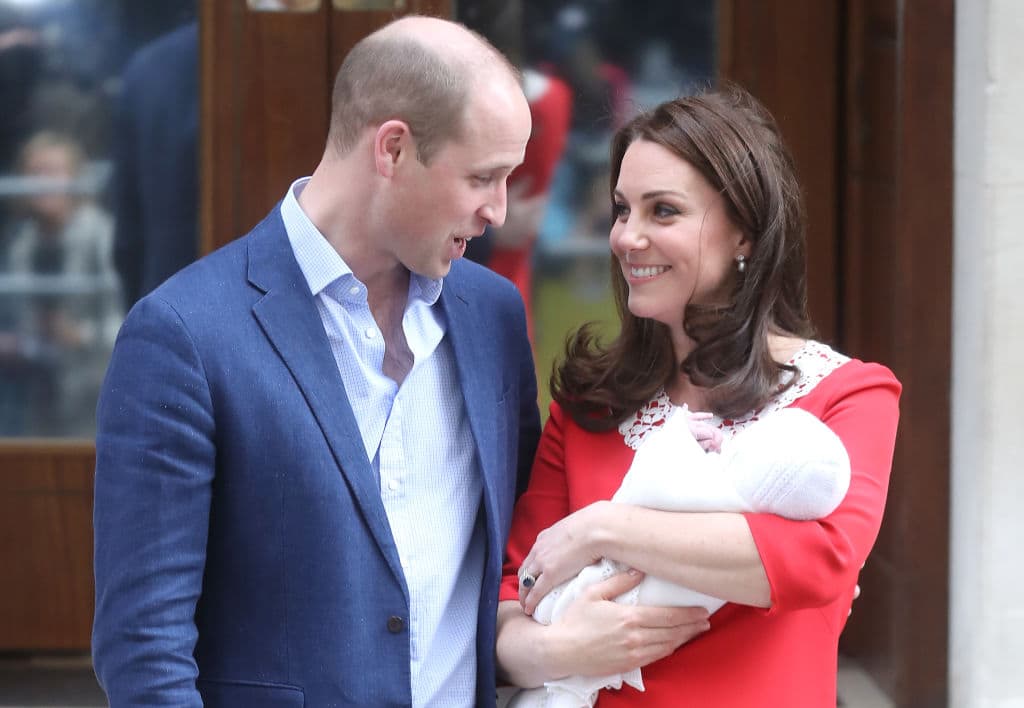 It was shortly after the baby's arrival that his relatives and extended family members started paying him a visit to catch a glimpse of the little bundle of joy. Pippa Middleton, who is now pregnant, was seen visiting her sister Kate and the baby just a day after his arrival in the Palace.
The next day, it was the baby's grandmother Carole Middleton, along with his uncle, James Middleton, who paid him a visit. It was the paparazzi that identified the Middleton family leaving the palace on April 25.
It was only two weeks later that Prince William and Kate released new portraits of Princess Charlotte and Prince Louis. In one of the adorable pictures, Princess Charlotte can be seen wearing hand-me-downs and giving her baby brother a kiss on his forehead.
Recently, Prince William, along with Kate and his kids, attended his brother Prince Harry's wedding to Meghan Markle. During the wedding, Prince George and Princess Charlotte were both involved as the page boy and bridesmaid. However, Prince Louis was absent since he was staying back at the palace for the ceremony.
Share this article:
An incredible look into Prince Louis' adorable first month with the royal family