Prince Andrew's masseuse says he stepped out of bathroom naked after Ghislaine Maxwell set them up: 'I hadn't expected him to take his clothes off' Prince Andrew allegedly caught a masseuse off-guard when he stepped out of the bathroom in nothing but his birthday suit — something they hadn't discussed and she wasn't comfortable with. In an interview with Mail Online, Monique Giannelloni, now 55, said she wasn't searched or signed in when she arrived at the Buckingham palace for Andrew's appointment. She was shown his room by the valet, though there were other vacant rooms available in the massive property.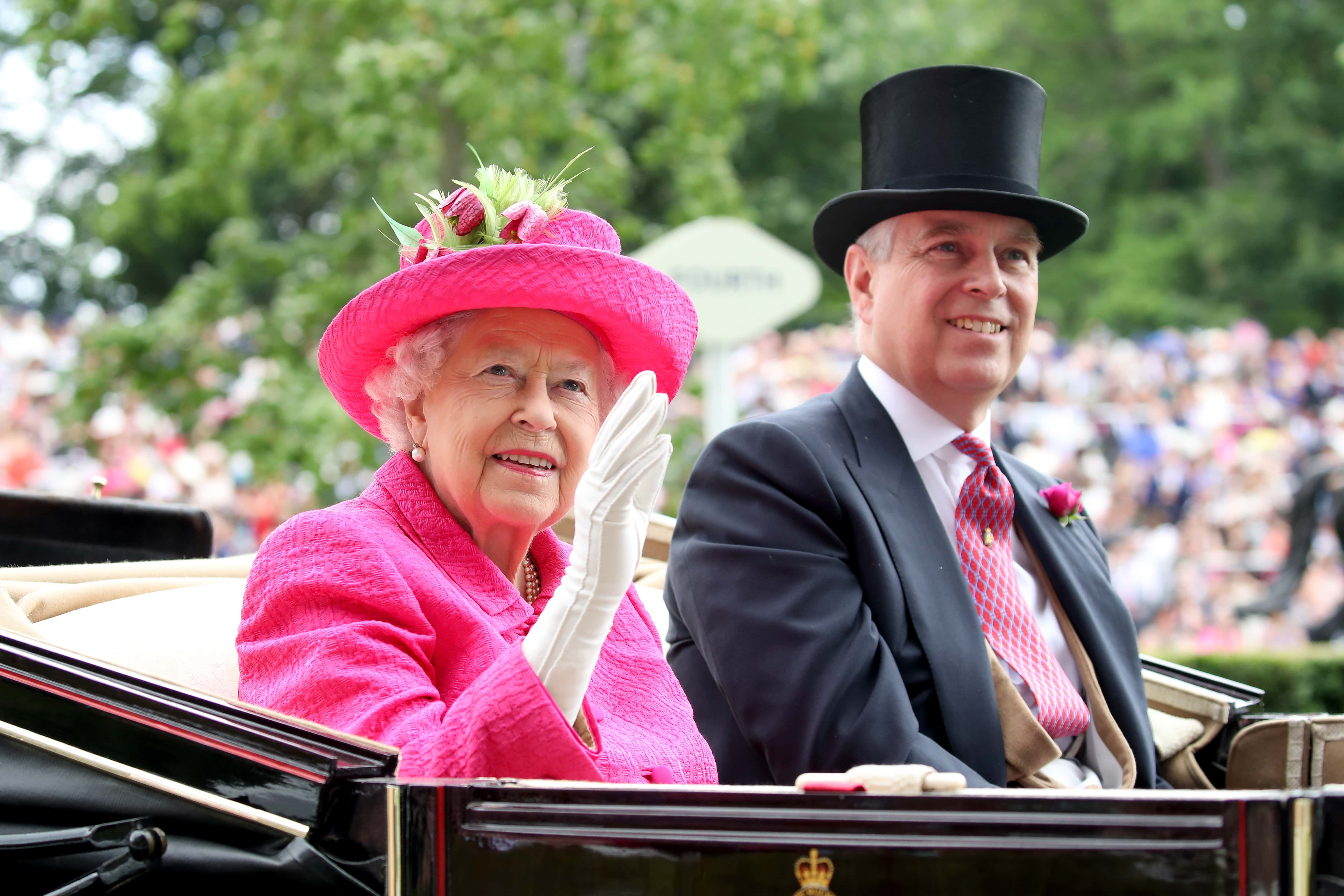 "I got to the room and Andrew was stood there in a robe. After saying 'Hello', he disappeared to the bathroom and came back in the nude. I averted my eyes and I was quite embarrassed," she said in the interview. She was brought in through Ghislaine Maxwell's connection, who was allegedly pedophile Jeffery Epstein's fixer and recruited women for him.
When she got to the palace, her car number plate was noted and that was it. Giannelloni did not know the Duke or anyone from the royal family and it had seemed strange to her that they would just let her in. She wasn't asked questions at all, her bag wasn't checked — neither when she arrived nor when she left the palace. "Nobody knew me. I wasn't spoken to by a Royal Protection officer or asked any questions at all," she said.
She gave the massage therapy to Andrew on June 30, 2000, the outlet reported and at the time she was 35 years old. A professional practitioner, Maxwell had been a client. However, the Prince getting nude was something that concerned her deeply, she said. "I was a professional masseuse. I had boundaries. I felt deeply concerned that the massage was conducted in Andrew's bedroom when there were many rooms available at the Palace. I hadn't expected Andrew to take his clothes off and that wasn't discussed," she said.
Before the appointment, Maxwell had told her that she would introduce her to someone more famous than God himself. She had assumed it was an actor, but it turned out to be a Duke. "It was a very intimate room, but very big. I put my massage table out. There was loads of space. The windows looked out onto the front of the Palace. I could see the Queen Victoria Statue and the Palace gates," she said describing his room. "He said, 'Excuse me' and went into the bathroom. He came out and he was naked. He got onto the table. I didn't know where to look." But she "let it go" when she saw that he was "obviously very comfortable". "But then again maybe that is what he does when he has a massage," she had wondered.
She was paid by Andrew's former Private Secretary Charlotte Manley, who then signed her cheque of £75 for the massage.
She had met Maxwell twice, once with Epstein in the room. She said she had a bad "attitude". On one occasion, she recalls her saying, "Don't you know who I am darling? You should read the tabloids I am a celebrity."
Talking about the photo of Prince Andrew and Virginia Roberts, who has accused the duke of having sex with her thrice, Giannelloni said it was taken in the upstairs portion of Maxwell's London home, something ousted royal family member had denied ever being to. In his disastrous BBC interview, Prince Andrew also implied that the photo was a potential fake.
In the appointment where Epstein was present, Maxwell and he are said to have discussed buying an island. "I was shown to a room upstairs and was asked to massage her on the bed, but I insisted on using my own table. It was a small room and very little space around the bed which was quite big. Epstein was present during the massage and there was an animated discussion going on between the two that lasted most of the time. They were talking about purchasing an island," she said.
She recalled feeling "rather awkward because Epstein was there". "I felt I wasn't giving a good treatment and she wasn't getting much out of it. Epstein was creepy, seedy and very pretentious. I got the impression he and Ghislaine were either brother and sister or business partners, never a couple."
She was also invited to a yacht party she was hosting, she revealed where she was asked to give massages. However, she was told she had to keep her lips sealed about what happened at the yacht. "I assumed she meant 'anything goes.' I politely declined the invitation because it did not sound like the sort of thing I wanted to be involved with. At the time I had an instinctive feeling of uneasiness about Epstein, but I couldn't put my finger on it.
Share this article:
Prince Andrew masseuse naked Jeffrey Epstein Ghislaine Maxwell Virginia Roberts Monique Giannelloni