President Trump floats prospect of 'closing up the country for a while' over border security
The President has increased his crackdown on illegal immigrants in the country with ICE agents conducting multiple raids across the country and deporting hundreds President Donald Trump (Source: Getty Images)
President Donald Trump, during a tax reform roundtable in Ohio, appeared to float a new idea about border control, which involved "closing up" the United States temporarily, according to reports.
The Republican was criticizing Democrats during a riff about border security when he suggested the idea that people might "have to think about closing up the country," CNN reported.
Trump said: "They don't want the wall, but we're going to get the wall, even if we have to think about closing up the country for a while."
"We're going to get the wall. We have no choice. We have absolutely no choice. And we're going to get tremendous security in our country," he added.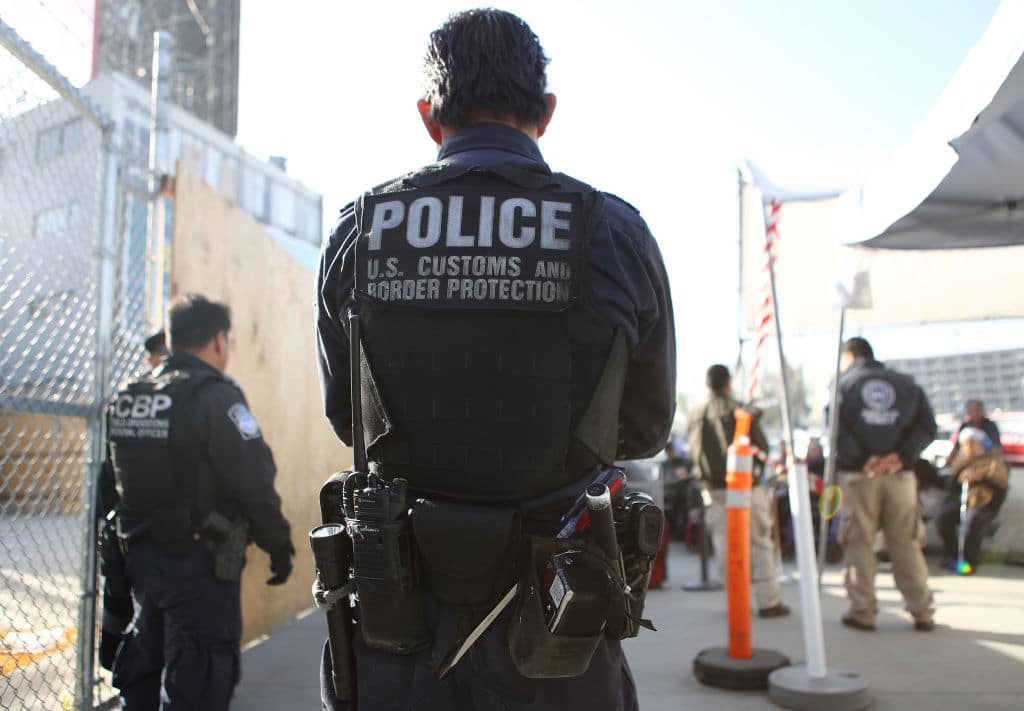 Trump reportedly mentioned the idea a second time during the roundtable and said: "And we may have to close up our country to get this straight, because we either have a country or we don't. And you can't allow people to pour into our country the way they're doing."
It was not immediately clear what the president meant by "closing up the country."
Trump, during the discussion, also slammed Ohio's Democratic Senator Sherrod Brown for his opposition to a border wall. The Republican president pledged the construction of a border wall along the Mexico-US border, in an effort to curb illegal immigration. His proposal received worldwide condemnation.
Trump said that the Ohio senator "doesn't think the way we think" on border security. He also offered his "full support" for Republican Rep Jim Rennacci, who is running for the Senate seat, according to reports.
Democratic Representative of Washington Pramila Jayapal, during a CNN interview, said that Trump "is absolutely out of his mind to think that is any kind of a reasonable solution for our economy or compassionate or in line with our values."
"This President has done everything he can every time he's in trouble to turn around and try to turn it against immigrants, and it really deeply saddens me," the representative added.
Trump has increased his crackdown on illegal immigrants in the country with ICE agents conducting multiple raids across the country and deporting hundreds. The Republican also recently ordered the National Guard to deploy troops to the border to address a "crisis" there.