Pope declares Lionel Messi 'is not god', says it is sacrilegious to describe him that way Pope Francis talked about famous fellow Argentine Lionel Messi's performance on Sunday and said that while the footballer's game brings him "joy," he would not call the sportsman "God."
When Pope Francis was asked by Spanish television show Salvados on Le Sexta whether calling Messi a "God" would be considered sacrilegious as it breaks the third commandment of using the Lord's name in vain, the pontiff replied saying: "In theory, it's a sacrilege."
Messi's fans across the globe consider the South American to be a sporting deity with his achievements raising the individual excellence bar. A five-time Ballon d'Or winner, who is worshipped by millions across the world as a hero, may not appear human to some of his fans, but the pontiff feels it is not right to deem mere mortals "God", says a report in Goal.
"You can't say it and I don't believe it. I think people say 'he is God' just as they say 'I adore you'. You have to adore only God," Pope Francis said. "It's expressions that people use. This is a god with the ball on the pitch. It's a popular way that people have of expressing themselves. Of course, it is a joy [to watch Messi play]. But he is not God."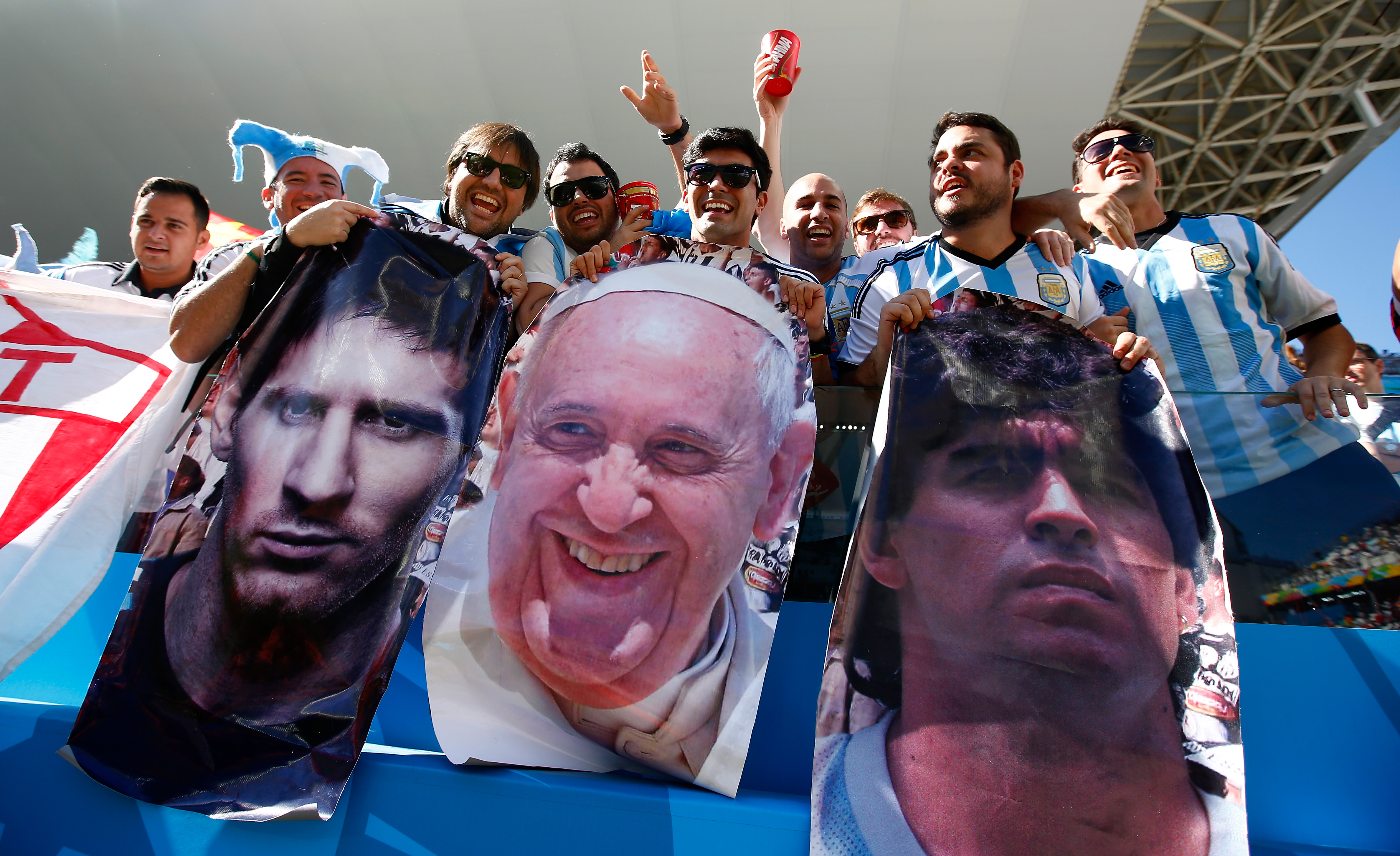 Francis is a known football fan and is a member at Argentinian side San Lorenzo, as he was born and raised in Buenos Aires. The pontiff has met many popular sportsmen from across the world, including Messi. The footballer and his teammates had also signed a shirt to give to Pope Francis during the 2014 World Cup.
The pope, on a separate note, also issued a warning to President Donald Trump and other political leaders wanting to build walls to keep immigrants at bay.
The pontiff made the statement while aboard the papal plane on Sunday. He was responding to reporters asking his comments on Trump's threats to close the US-Mexico border.
"Builders of walls, be they made of razor wire or bricks, will end up becoming prisoners of the walls they build," he said. "I realize that with this problem [of migration], a government has a hot potato in its hands, but it must be resolved differently, humanely, not with razor wire," Francis added without directly referring to the American president.