Lindsay Lohan's ex-boyfriend Harry Morton found dead inside Beverly Hills home at 38, devastated star posts touching tribute Lindsay Lohan took to social media to pay tribute to her former boyfriend Pink Taco founder Harry Morton who was discovered dead in his Beverly Hills apartment at the age of 38.
The son of Hard Rock Cafe co-founder, Peter Morton, was found unresponsive by a relative on Saturday, TMZ reported. Morton was found dead at the scene and an autopsy is currently pending. Lohan paid a tribute to her former flame whom she had dated in 2006 by sharing a black and white photo of them at the Venice Film Festival.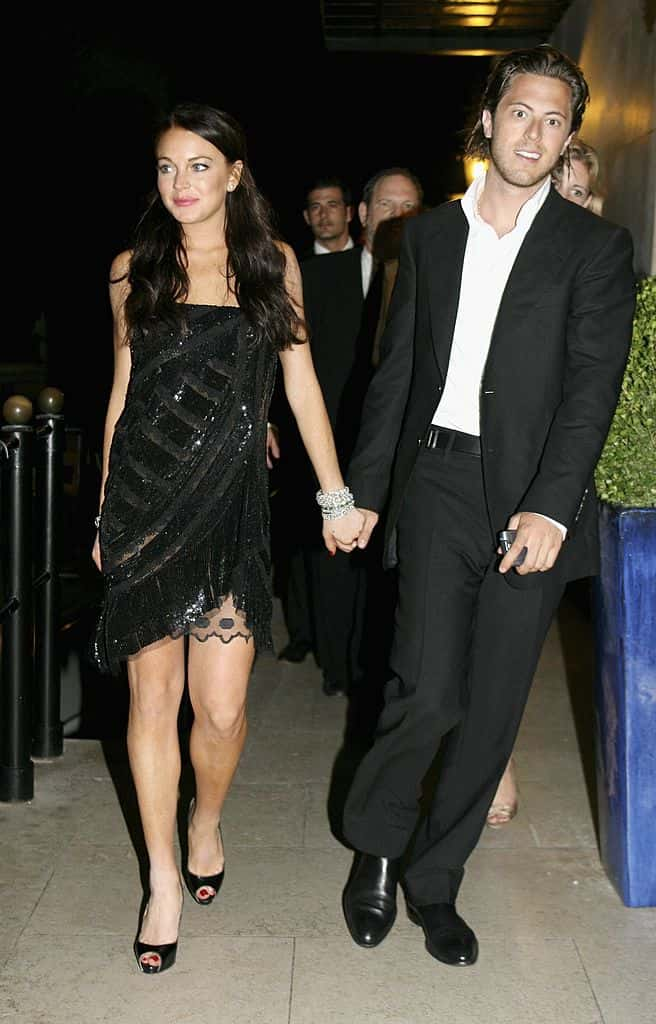 She had captioned the image, "Best friends. Best life". As reported by Radar Online, a source shared that Lohan has was left devastated by his untimely and sudden death. "She's been phoning friends crying hysterically after Morton's death. Harry's friends have all been texting each other getting the word out".
The two had met at her 20th birthday party in 2006 and were then seen together at the Venice Film Festival.
Post dating Lohan, Morton has also been linked to Demi Moore, Britney Spears, and Paris Hilton. He was also reportedly linked to Jennifer Aniston and Hayden Panettiere. After hearing about his death, Lohan's mother, Dina also took to social media to share a picture of Lohan with Morton. She wrote, "RIP Harry God has an angel, we love you! Prayers to the family".
Morton had founded the popular restaurant chain Pink Taco in 1999 when he was around 18 years old. He comes from a long line of successful restauranteurs. His father, Peter had co-founded the Hard Rock Cafe in 1971 while his grandfather, Arnie had co-founded Morton's Steakhouse in 1978.
Morton had worked very hard at Hard Rock Cafe before he branched out on his own. He attended business school at NYU and went on to open the first branch of Pink Taco in 1999. The company released a statement in light of his sudden death and wrote, "We are saddened by the passing of Harry Morton, the founder and former owner of Pink Taco".
"Harry was a visionary and restaurateur ahead of his time, and his contributions, both professionally to our brand and personally to those he worked with, were numerous. Our thoughts and condolences are with his family and friends during this difficult time," the statement continued.
Share this article:
Pink Taco Harry Morton dead at 38 Beverly Hills apartment Lindsay Lohan crying former boyfriend