Peter Dinklage may play the villain in Avengers Infinity War, but his real-life heroism should inspire us all
The actor has played all kinds of roles and has broken the norms of dwarves being cast only as mythical characters in Hollywood Peter Dinklage (Getty Images)
When we talk about revolutionary trends in the Hollywood industry, Peter Dinklage is an inseparable mention. Not only because of his turn as a silver-tongued, quick-witted, royal dwarf, Tyrion Lannister in Games of Thrones that brought him fame and numerous Golden Globes, but also because of the resoluteness with which the 48-year-old has been a game changer in the industry.
During his broke days in New York, when all he ate was a bag of crisps for dinner, he still refused major TV and theatre roles in fantasy productions out of the fear of being typecast as a magical dwarf or little person for the rest of his career. He was always clear on the kind of role he wanted to play: the "romantic lead" who gets the girl.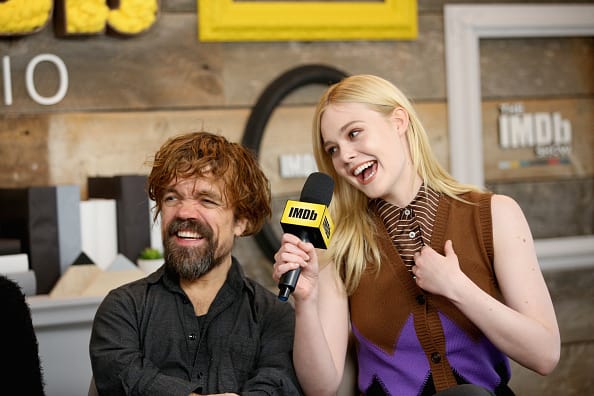 His sacrifice has paid off and Dinklage is currently one of the most sought-after actors in Hollywood with a total net worth of $16 million. The recent announcement of his role in the upcoming third installment of 'Avengers: Infinity War' has people speculating the role to be of supervillain Corvus Glaive, a prominent member of the Black Order, a team of aliens who work for the titan Thanos. Of course, the CGI role entails a voice over, and we are sure Dinklage will do justice to it with his signature deep baritone voice.
---
---
His new role, if the speculation is true, is not very different from that of heroic Tyrion Lannister. One of the most memorable early scenes of Marvel's 'Infinity' is when Corvus Glaive comes to an alien throne room solo and unprotected, and without losing his cool for a moment tell the enemies of Thanos' about the horrible sacrifice they have to make, in order to avoid it.
The scene establishes Glaive as a slick-talking envoy who can inspire the fear of Thanos in anyone who listened to him, and something which characterizes the connection Game of Thrones fans will make.
The 4 feet 5 inches actor has single handedly broken the kind of roles dwarves were allotted to play in Hollywood.
Mostly hired for freak shows and magic shows as elves and leprechauns, dwarves started appearing on silver screen in the 1930s but the roles were only confined as magical creatures in 'Wizard of Oz' and 'The Snow White and the Seven Dwarves'.
In recent times, we could say the prospects of little people making it big in Hollywood is getting better. Thanks to Peter Dinklage, but before that a special mention to British actor David Rappaport, who despite getting typecast in bizarre, sometimes silly and demeaning roles, rose above it and secured prominent features in movies such as 'Time Bandits' and 'The Bride'. When he passed away in 1990, he had laid a concrete foundation for his successors including Peter Dinklage.
Dinklage started his career in 1991 and struggled to find work as an actor. He made his film debut in 1995 on a low-budget independent comedy-drama called 'Living in Oblivion'.
The film revolves around a story of a director, crew, and cast filming a low-budget independent film in the middle of New York City and Dinklage's role was that of a frustrated actor with dwarfism who complains about his clichéd roles. The film was well-received and the following year, Dinklage appeared as a building manager in the crime drama 'Bullet' starring rapper Tupac Shakur.
But despite all his well-received performances, the actor still could not find someone willing to be his agent.
Why? Many did not fathom that someone of 1.35 meter stature, born with achondroplasia, could make a big impact on Hollywood.
---
---
The insecurity of his short stature was perpetually present even during his school days.
"When I was younger, definitely, I let it get to me. As an adolescent, I was bitter and angry and I definitely put up these walls," he said in an interview. "But the older you get, you realize you just have to have a sense of humor. You just know that it's not your problem. It's theirs."
Born on June 11, 1969 to an insurance salesman and an elementary-school music teacher, Dinklage was the only dwarf in his family. His older brother Jonathan Dinklage, a passionate violinist inspired Peter to pursue his passion in acting. As a fifth grader, Peter played the lead role in 'The Velveteen Rabbit'. He went on to pursue a degree in drama from Bennington College before moving to New York to build a theatre company; of course that did not pay his rent so he opted to work in a data processing unit.
For six long years he kept his passion at bay.
His major break came in 2003, when he starred in 'The Station Agent' and got nominated for Outstanding Performance by a Male Actor in a Leading Role at the "Screen Actors Guild" and Best Male Lead at the Film Independent Spirit Awards.
However, all these achievements still did not break the stereotype attached to dwarf actors. His next role was in an acclaimed children's book, 'Elf'. But the foundation of exploring new roles as a dwarf actor was established. He secured back to back movies including 'Find Me Guilty' in 2006, the original English 'Death at a Funeral' in 2007 and its American remake 'Death at a Funeral' in 2010 and 'The Chronicles of Narnia: Prince Caspian' in 2008.
---
---
His breakthrough in a superhero movie came with 'X-Men: Days of Future Past' in 2014 where he played an evil genius, Bolivar Trask. He played the part because he simply refused to play the role of an elf. So when it was revealed that he would be cast in the new 'Avengers: Infinity War', it was no surprise to his fans that he would render his excellence again in a superhero franchise, scheduled for release on April 27.
And as of now, he is known for his stellar and memorable performance as Tyrion Lannister in HBO series 'Game of Thrones', a character that has evolved to become one of the major protagonists of the show, with a slew of brilliant lines that remain in one's mind after one is done watching the show.
In fact, Peter Dinklage was the first choice of author George R.R. Martin to play Tyrion Lannister. There is a mutual appreciation as Peter Dinklage said in an interview; "It's nice to be humanized in fiction for once, especially in that genre. George R R was clever enough to make a dwarf a fully fleshed-out human being."
Many who have interviewed the actor have drawn parallels to the man he plays on the set of 'Game of Thrones' to the man he really is off the set. Not exactly inclined to prostitutes but extremely witty and silver-tongued.
"I'm on Game of Thrones, and every time we have someone new coming on our show, we welcome them with open arms and get revitalized by this new presence. Then we kill them off very quickly," Peter remarked.
He is one of the main characters who has withstood the savage plot of the series.
Season 9 is scheduled to premiere in 2019, and the most watched TV series has made Peter Dinklage one of the most beloved actors of all times. From playing the role of a hero, a safe assertion considering his iron intellectual character as the least favorite son of Tywin Lannister, and his rumored supervillain act in 'Infinity'.
And as he sails on his journey to make history, Dinklage has a young family to support. He married theatre director Erica Schmidt in 2005 and the couple have a baby daughter, who was mistakenly reported carrying the name Zelig. "Let me tell you right now: her name is not Zelig. But it's hilarious that that's a fact in Wikipedia. I don't care!" Dinklage quipped.
---
---
Dinklage has played all kinds of roles and has broken the norms of dwarves being cast only as mythical characters. We have also seen him transgress roles and language barrier in a German flick, 'Taxi' in 2017. Though he is of a German and Irish descent, Peter Dinklage has shattered confined dwarf roles in more than one movie industry. This is perhaps what the movie industry needs: Diversity and inclusivity.
But we all agree, he is beyond the champion and spokesperson, he is a brilliant actor in his own rights and a deeply empathic individual.
Remember how he surprised himself during his own Golden Globe acceptance speech in 2012 by naming Martin Henderson, a dwarf who was tossed around by drunken England rugby fan as a prank. After Dinklage's mention, his name was trending on Twitter. Henderson died in 2016, five years later. Dinklage used the platform to raise awareness and he continues to be an actor with a purpose.
As of 2018, Dinklage has won eleven major awards from 58 nominations. He has been nominated for six Primetime Emmy Awards and 14 Screen Actor Guild Awards, winning two Primetime Emmy Awards and a Golden Globe Award. Now, who wouldn't want to be his agent?