Who is Pete Buttigieg's husband Chasten Glezman? How a dating app sparked love and blossomed into marriage Pete Buttigieg shot into the political limelight for being one of the young politicians to run for presidency before suspending his campaign and endorsing Joe Biden. He was the 32nd mayor of South Bend, Indiana, and during his tenure, he earned the nickname 'Mayor Pete'.
He came out as gay in 2015. In April 2019, he had launched his campaign for the 2020 United States presidential election. Even though initially there were low expectations, he did make significant progress by earning the most delegates in Iowa. But he dropped out of the race in March this year and endorsed Biden the following day. He has also been praised for his logical arguments during his public appearances. For a long time, there had been speculations that he is almost certain to be a part of President-elect Biden's cabinet. Now, according to the latest news, he has been nominated by Biden for the position of transportation secretary. If his nomination makes it, Buttigieg would be the first Senate-confirmed LGBTQ cabinet secretary.
As reported by MEAWW, Time magazine had featured Buttigieg and his husband Chasten Glezman on its May 13 cover with the headline "First Family." The outlet also mentioned the mayor's married life in the piece, stating Buttigieg does the dishes at home, plus the laundry and garbage while his husband Chasten takes care of the dogs, the kitchen and shopping.
Who is Chasten Glezman?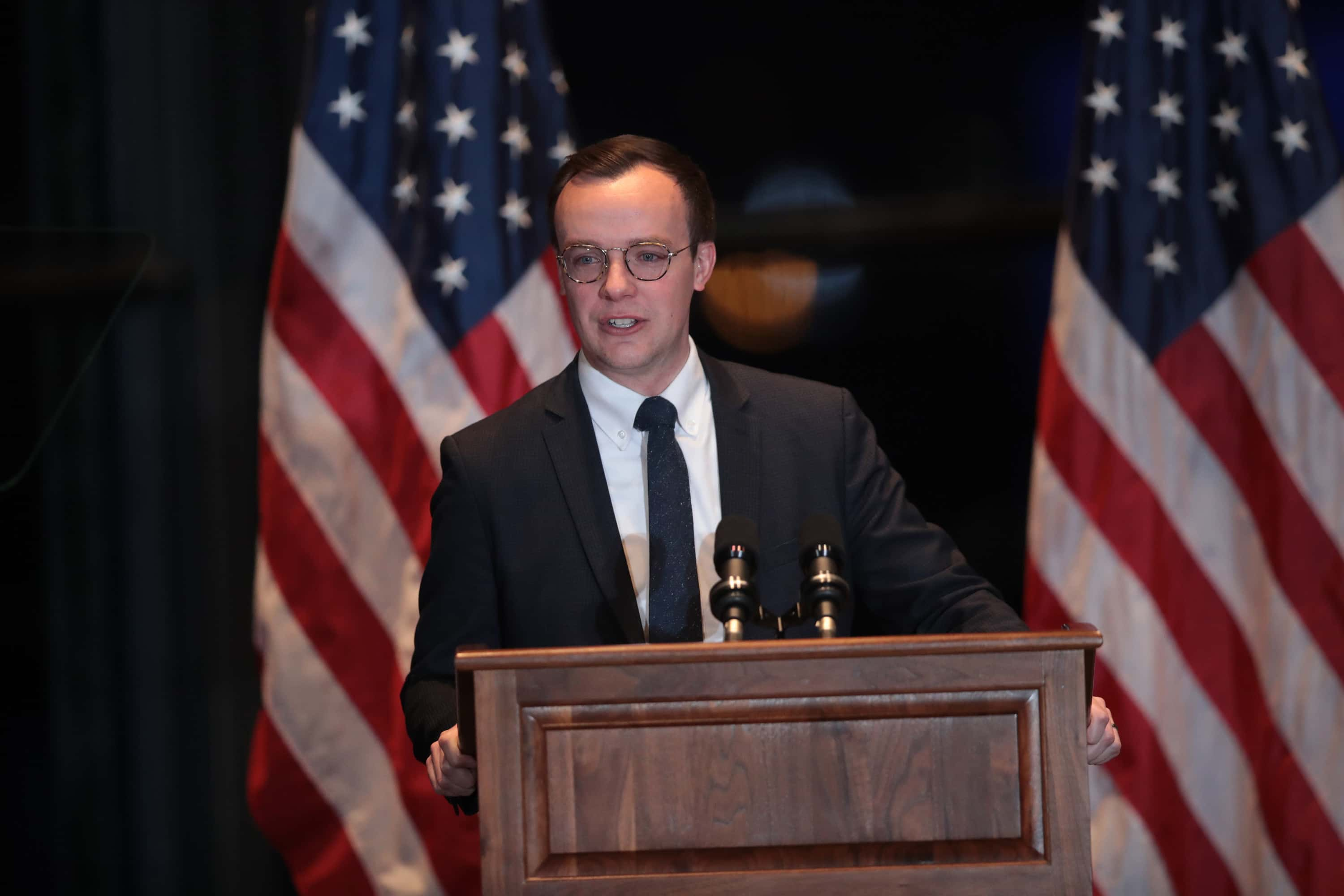 The couple, as mentioned in The New York Times, went on their first real-time date in September 2015. The date was at Fiddler's Hearth pub in South Bend. "I had been in a couple of relationships and was a couple of years out of my last," Glezman said. "I wanted to meet someone to actually go on a date with, the goal being a long-term relationship," he said about his decision to download the dating app Hinge.
"Pete came out in May of 2015, and he and I met in August," Glezman said. Buttigieg's aim at the time was "dating a little outside the television viewing area of South Bend." Glezman joined Hinge because, he said: "I wanted a platform where you're not necessarily inundated with hookup culture and sex." Initially, the two men met on a series of long-distance beer dates on FaceTime, and gradually discovered other's nature.
Talking about his coming-out moment, Glezman said, "I decided at 18 that I needed to come out." He was the youngest of three brothers raised in a conservative Roman Catholic family in Traverse City. "And I don't recall my parents specifically saying I couldn't live at home anymore, but I was made to believe I needed to leave." Glezman left home soon after disclosing his sexuality to his parents, and couch surfed with friends for a time and lived out of his car.
According to The Oprah Magazine, Glezman used to be a junior high school teacher at Montessori Academy in Mishawaka, Indiana, and did his master's in education from DePaul University. But after Pete announced he was running for president, he left his job to support him full-time, and alternated between joining Pete on the road and taking care of things at home.
They got married in June 2018. As mentioned in the NYT article, they wore three-piece Ted Baker suits from Nordstrom of differing but complementary shades of blue and matching socks. They were married by the Rev Brian G Grantz at the Episcopal Cathedral of St James before 200 guests. The ceremony was live-streamed on YouTube. Their wedding also featured a reading from Justice Anthony Kennedy's majority opinion in Obergefell v Hodges, the 2015 case that granted marriage equality to same-sex couples in the US.