People who lost jobs in pandemic are earning more in benefits than in salaries, will it drive up inflation? President Joe Biden has vowed to better economic prospects for people who have been thrown off gear by Covid-19 pandemic, but it has now been claimed that those who lost their jobs in this crisis are now earning more in benefits than in salaries they earned while in the job. This has given rise to a new anxiety for experts since people are feeling more reluctant now to return to work and that is fueling inflation.

In March 2019, the average weekly payment to an unemployed person was $348 when combining federal and state unemployment payments. Former president Donald Trump passed a temporary economic plan to boost weekly unemployment payments by $600 besides one-off stimulus checks to the employed. The plan expired in July last year and the unemployment boost was subsequently reduced to $300 a week. The figure now stands at $638 a week on average and it will be so at least till early September.
RELATED ARTICLES
What is Joe Biden's $2 trillion 'American Jobs Plan'? POTUS set to invest in America and revitalize economy

Joe Biden issues dire jobs warning: US will take 10 years to get full employment

According to a report in Daily Mail: "It means, someone who was working 40 hours a week before the pandemic now gets nearly $16-an-hour to do nothing at home, which is more than double the federal minimum wage of $7.25." The report cited Bank of America estimating that anyone who earned $32,000 before the pandemic can now get more from a combination of benefits — federal and state. They can also claim benefits for up to 39 weeks while the time was limited to 26 weeks earlier.
"It has created a scenario where restaurant workers, cleaners, retail workers and other people who slogged for minimum wage are simply choosing to stay at home because they earn more and are not put at risk of catching the virus," the Mail report added.

On Friday, May 7, Biden said Americans are looking for work even though some nine million are out of work and more jobs were required on the market. Neil Bradley, executive vice president of the US Chamber of Commerce, did not agree. He said: "The disappointing jobs report makes it clear that paying people not to work is dampening what should be a stronger jobs market."
Republican states asking people to rejoin work
The situation in the country sees, as mentioned above, those who work in restaurants, retail and other sectors where they worked hard for minimum wages are simply wanting to stay at home since they are earning more and have the least risk of contracting the virus. But for the businesses to make it up, they have to raise the prices to compete with sectors that are paying more if they want to attract employees. But if the vendor cost goes up, customers will find things more expensive and the Republicans are against the inflation that might take place.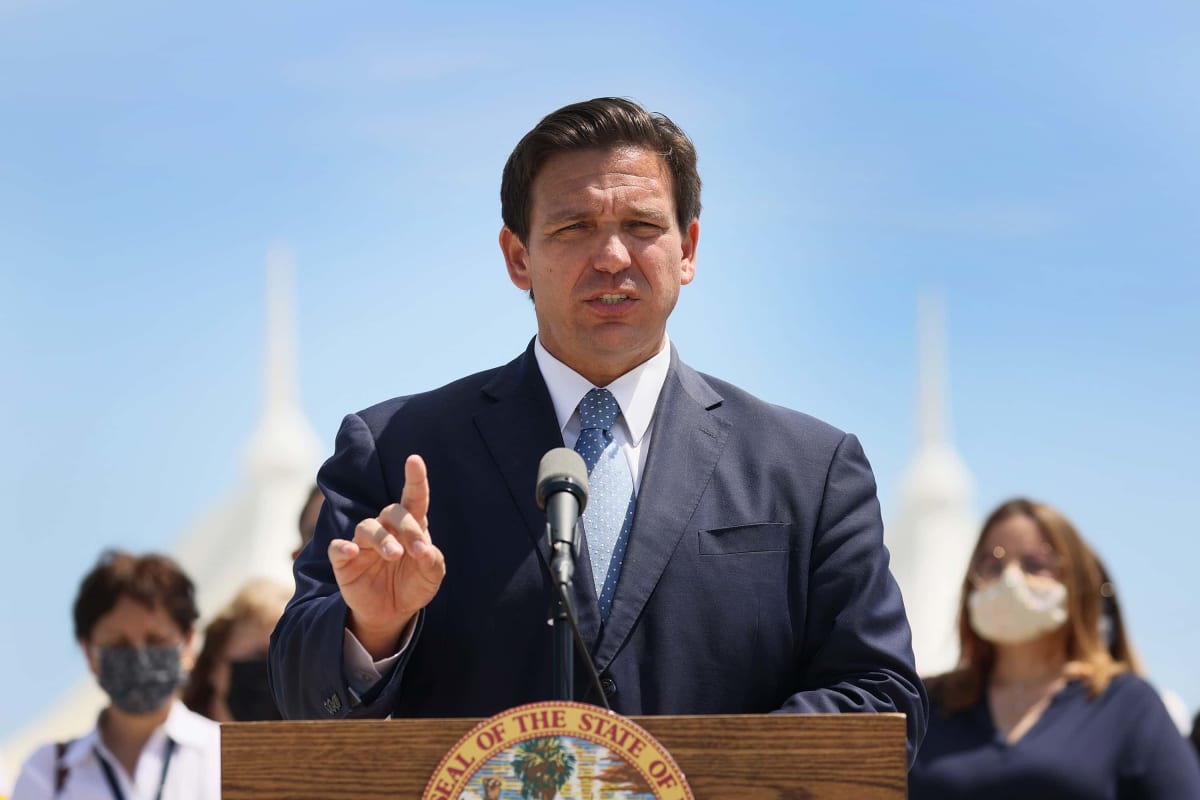 In Florida, GOP Governor Ron DeSantis has told people that they will have to prove that they are looking for jobs again if they want to get state unemployment benefits. Montana Governor Greg Gianforte has ditched the weekly boost of $300 and has instead offered people a one-time bonus of $1,200 to get back to work.

In May 2020, Noah Williams, director of the Center for Research on the Wisconsin Economy at the University of Wisconsin-Madison, said around 40 percent of all workers could theoretically get paid more during unemployment compared to when they return to work. The critics had said then that the jobless benefits discouraged people to return to work and limited the country's economic rebound.

The unemployment rate in the US currently stands at 6 per cent, which is better than 14 per cent which was seen in April 2020, but yet almost double of that in March 2019.
Share this article:
People lost jobs in pandemic earning more in benefits than in salaries will it drive up inflation