'Penance': Meet the cast of Sundance Now's eerie psychological thriller that will leave you biting your nails AMC Network's streaming service Sundance Now is home to some of the most praiseworthy thrillers. From 'Wisting' to 'Cheat', each one is fantastic. The latest addition to its library is 'Penance', which is based on a book of the same name by Kate O'Riordan.
Rosalie Douglas has recently lost her son. As a result of this loss, her marriage is on the rocks and there is nothing she can do to make it better. The question is does she even want to The Douglas' daughter Maddie is also suffering from the loss of her brother. The teenager has gone off the rails and wracked with grief, she holds on to an inexplicable survivor's guilt for outliving her brother. In fact, she even refuses to accept that his death was an accident.
The Douglas family is grieving the loss of their son every day until they meet Jed — a beautiful, charismatic young man — at bereavement counseling. From that moment on, the lives of the Douglas family are changed forever. At first glance, it looks like Jed has brought a spark of hope for the future into their lives. But soon enough, the facade breaks apart and reveals a deadly and morally corrupt triangle.
Meet the cast of Sundance Now's upcoming thriller 'Penance'.
Julie Graham as Rosalie Douglas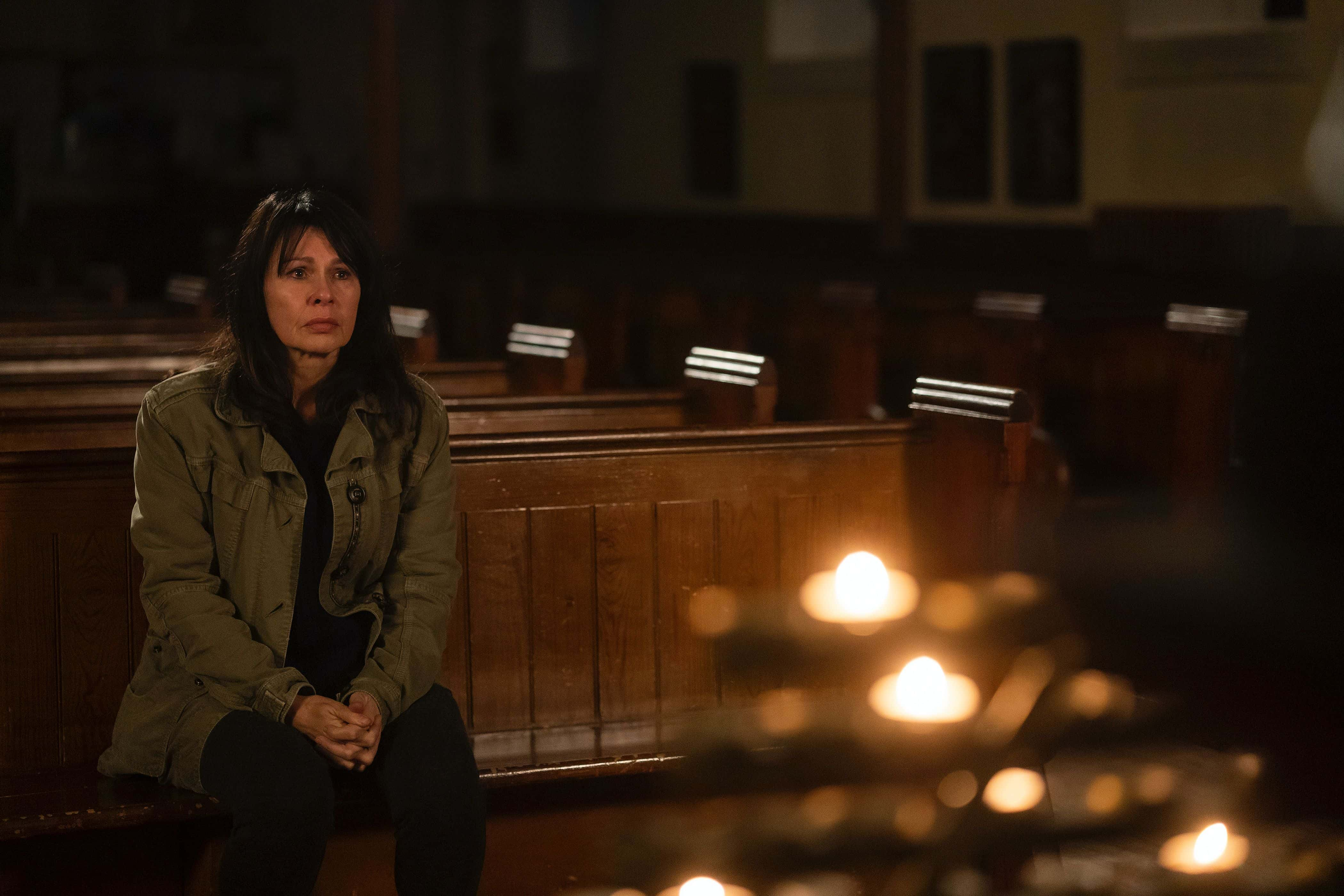 Graham plays the role of Rosalie Douglas, a mother who is inconsolable after the death of her son. This loss has also resulted in cracks in her marriage. Just when things seem bleak, she meets a young man named Jed, whose newfound company seems to change her. But it remains to be seen if it is for the good.
The actress is best known for her work as Alison McGrellis on 'Casualty', as Melanie on 'The Big Man', 'Queens of Mystery', 'The Bletchley Circle: San Francisco', 'Death in Paradise', 'Shetland', 'Doctor Who' and 'Moving On'. She is currently in the news for writing her own YouTube drama 'Dun Breedin', which follows a group of friends navigating life and menopause. She hopes to change the narrative around the subject. "They (the shows) kind of ridicule us in a way," she said. "And that's just got to stop, because, you know, the menopause, for me is not the end of something. It's the beginning of something. It's a new chapter — and it's very empowering as well," she had said.
Nico Mirallegro as Jed Cousins
Mirallegro plays the role of the mystery man Jed. Something about him seems off from the get-go. While he meets the family at bereavement counseling, his intentions are never quite clear and it only gets bad to worse. Who is Jed really? What does he have to do with the Douglas family?
The actor is known for playing the role of Barry 'Newt' Newton on 'Hollyoaks', Finn Nelson in 'My Mad Fat Diary', Joe Middleton in 'The Village' and Johnjo O'Shea in 'Common'. He is also known for his role on 'Spike Island', 'Anita B.', and 'The Pass'. He was nominated for Best Actor at the BBC Audio Drama Awards in 2016 for 'Orpheus and Eurydice' and Best Supporting Actor at the BAFTA Awards in 2014 for 'The Village'. Later this year, he will appear on 'Our Girl' as a new cadet and former teacher alongside Michelle Keegan.
Neil Morrissey as Luke Douglas
Whether or not Rosalie's husband Luke knows that Jed is fishy, is unknown. But the trailer shows him suspiciously glancing Jed's way. Perhaps when it all comes crumbling down, Luke might help the mother-daughter out.
Morrissey is best known for his role as Tony in 'Men Behaving Badly'. He is also known for playing Eddie Lawson in 'Waterloo Road', Nigel Morton in' Line of Duty' and Rocky in 'Boon'. He is also a voice actor and provides his voice for several cartoon characters including Bob, Roley, Scrufty, Lofty, Mr Angelo Sabatini, Mr Fothergill and Farmer Pickles in the UK version of 'Bob the Builder'.
Tallulah Greive as Maddie Douglas
As Maddie, she plays the role of a grieving sister who cannot come to terms with the death of her brother. She also refuses to accept that he was really killed by an accident. Maddie, going by the official synopsis, seems to have feelings for the mystery man. Only it looks like he has his eyes for someone else — her mother.
Born in Perth, Australia, Greive moved to Scotland when she was 2 and she was raised in Leith, Edinburgh. She started her acting career with '1001 Nights at Widow Twankey's B&B'. She played Melissa Albright in series 6 of 'M.I. High' and has been playing the role of Lauren in CBBC's 'Millie Inbetween' since 2014.
All three episodes will be available to stream on Sundance Now on Thursday, May 21, 2020.