Paul Rudd and Julie Yaeger: How a moment of tardiness sparked a 25-year love story that's still burning bright Is wearing a mask the new cool? Actor-comedian Paul Rudd has proven that wearing a mask in the Covid-19 pandemic is not just an urgency but the new normal and he conveyed this message in a video that dropped on September 14 and has since gone viral. In his two-minute video message, the 51-year-old actor, who is seen as a "certified young person" for his youthful looks, teamed up with New York Governor Andrew Cuomo for a public service announcement where he urged millennials to wear masks.

A user tweeted his video and wrote, "Paul Rudd wins the internet today. Wear a mask!" Another wrote, "I have watched this 6 times. I don't anticipate stopping anytime soon. Paul Rudd is the greatest actor of our time."
With a skateboard in hand, Beats' headphones around his neck and a ball cap, the actor stresses that masks are "totally beast". "I'm not going to preach at you, like some celebrity. This is a convo where I talk, and you shut up and wear your mask," he said in the video. "Masks protect you and your dank squad because caring about other people is the new not caring about other people," he quipped. Throughout the video, Paul showed off his quirky grooves and appealed to everyone to wear their masks as "hundreds of thousands of people are dying and it's preventable".

A user tweeted how he is a great influencer. "Hilarious!!! When brainstorming what celebs could encourage millennials to #stayhome and #maskup I suggested @lizzo and @jvn but after we watched a 2010 #PaulRudd movie dad was sold he's the key to influencing young ppl... dad was right! 10/10 content from #PaulRudd."
While the multi-talented actor is also known as a comedian, screenwriter and producer, little is known about his personal life. Here's a look at the beautiful relationship he shares with wife Julie Yaeger and how they embarked on this journey.
Their love story
Paul has always been a topic of discussion in the tinsel town for his seemingly ageless look. However, little is known about the actor's 25-year-old relationship with wife and screenwriter Julie Yaeger Rudd. Paul met the love of his life in 1995.

Good Housekeeping reported that after his breakthrough role in the film 'Clueless', the young actor decided to move to New York City and get himself a publicist. Already late for an audition, Paul went straight to his new publicist's office after arriving in the city — and that's where he met his wife-to-be.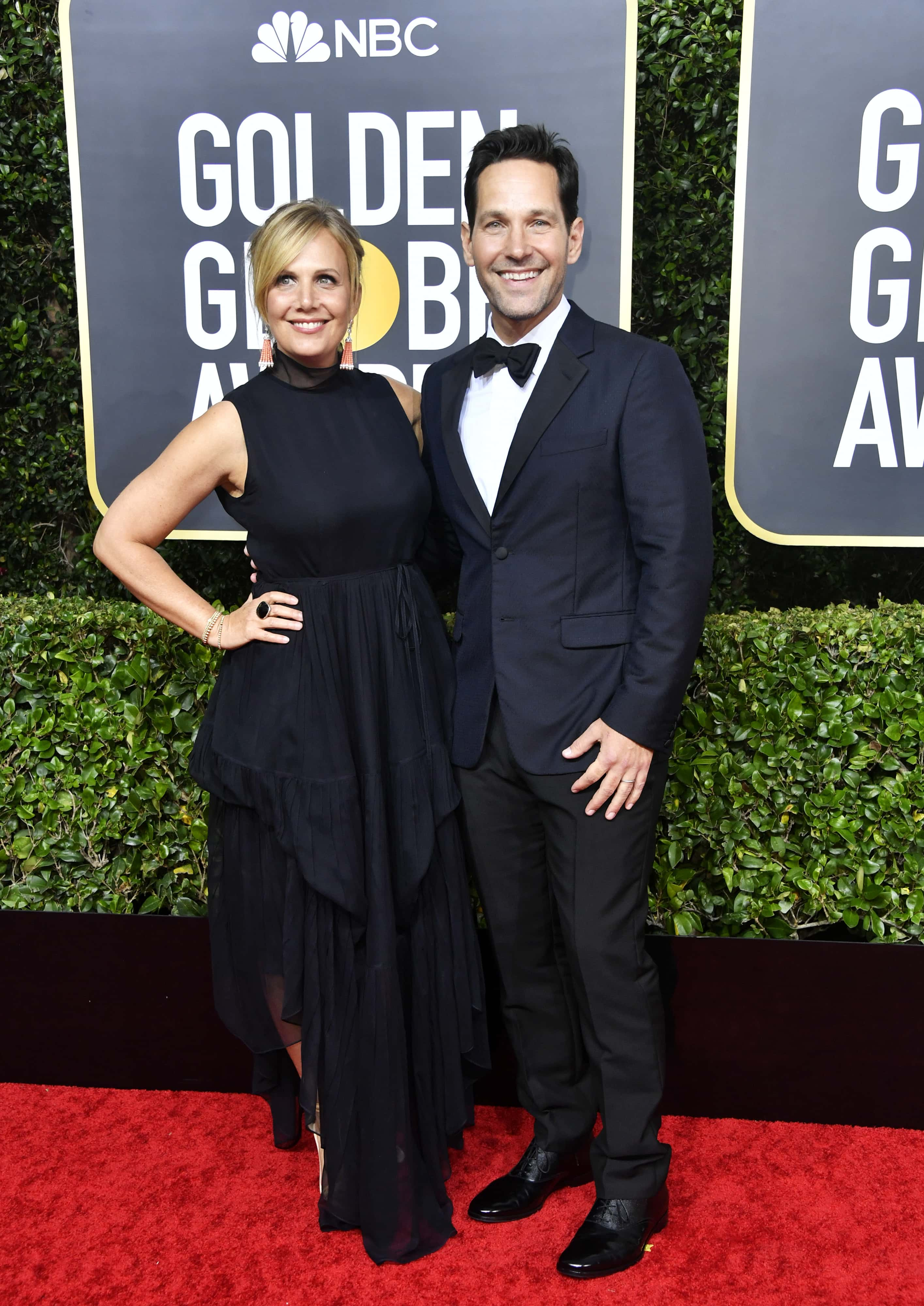 The site further reported that Julie, who worked in the office at the time, offered to take Paul's luggage to a friend's apartment so he could go for his audition. A few days later, Paul asked her if she would like to grab lunch with him and the rest is history.
The couple, who liked to keep things private, finally married in 2003 after eight years of dating. By this time, Julie and Paul had built a home for themselves in New York and had dazzled on the red carpet together as a couple for some years, as reported by GH.

As the years passed by and Paul's career continued to grow, the couple welcomed their two children — son Jack Sullivan in 2004 and daughter Darby in 2009. In an interview, he said that while he loves being a husband and a father to his two children, it is the hardest job. He said, "It's… you know… Marriage and parenthood. It's the hardest job you'll ever like. It can be tough. It's like, 'Is this really the way we're supposed to do this?' But they're great," he said as quoted in Celeb Baby.
Paul and Julie usually keep their children out of the paparazzi's reach. However, the whole family did step out together in 2015 when Paul received a star on the Hollywood Walk of Fame. Paul and Julie not only team up on a personal level but have been together professionally too. Shifting her forte from publicity to screenwriting, Julie, in 2017, joined forces with Paul for her comedy movie 'Fun Mom Dinner' where her hubby starred as 'Brady'.