Patton Oswalt and Michelle McNamara: A charming love story beyond death and the hunt for the Golden State Killer Patton Oswalt is a celebrated comedian, who clinched an Emmy Award and a Grammy Award for his 2016 Netflix special 'Patton Oswalt: Talking for Clapping'. The 51-year-old is all set with a new hour-long special 'Patton Oswalt: I Love Everything'.
Known for his work on 'Seinfeld', 'Ratatouille', 'Agents of S.H.I.E.L.D.' and 'Reno 911!', he got hitched to late true-crime writer and journalist Michelle McNamara in 2005 and the two had a daughter, Alice, four years later. The adorable couple was often seen at public events and award ceremonies, holding hands and resting heads on the other's shoulders. On April 21, 2016, McNamara's sudden death shook Oswalt's world. At 46, she died in her sleep in the couple's Los Angeles, California, home.
Before her tragic death, she was tracking The Golden State Killer while penning down a book on how he raped and murdered dozens of victims in the 1980s. Toiling endlessly through day and night, she obsessed over the serial killer and was anxiously jotting down the chapters. In a New York Times interview, Oswalt recounted the events of the night. He suggested she take a night off and "sleep until you wake up." The next morning, he helped his daughter go to school and went back to their bedroom with her favorite coffee. She was snoring, he kept the mug by her bedside table at 9.40 am and went to finish a couple of errands. At 12.42 pm, he checked in on her but she wasn't breathing. The paramedics announced she had passed away in her sleep and Oswalt couldn't believe it.
"I was literally blinking trying to get out of this," he recalled. Six months later, the coroner's office had no clue about the cause of her death. "I have a feeling it might have been an overdose," he said, citing the Xanax. "That's what the paramedics there were saying while I was screaming and throwing up." According to Radar, her death was attributed to multiple drugs and cardiovascular disease. The coroner later ruled it an accidental overdose.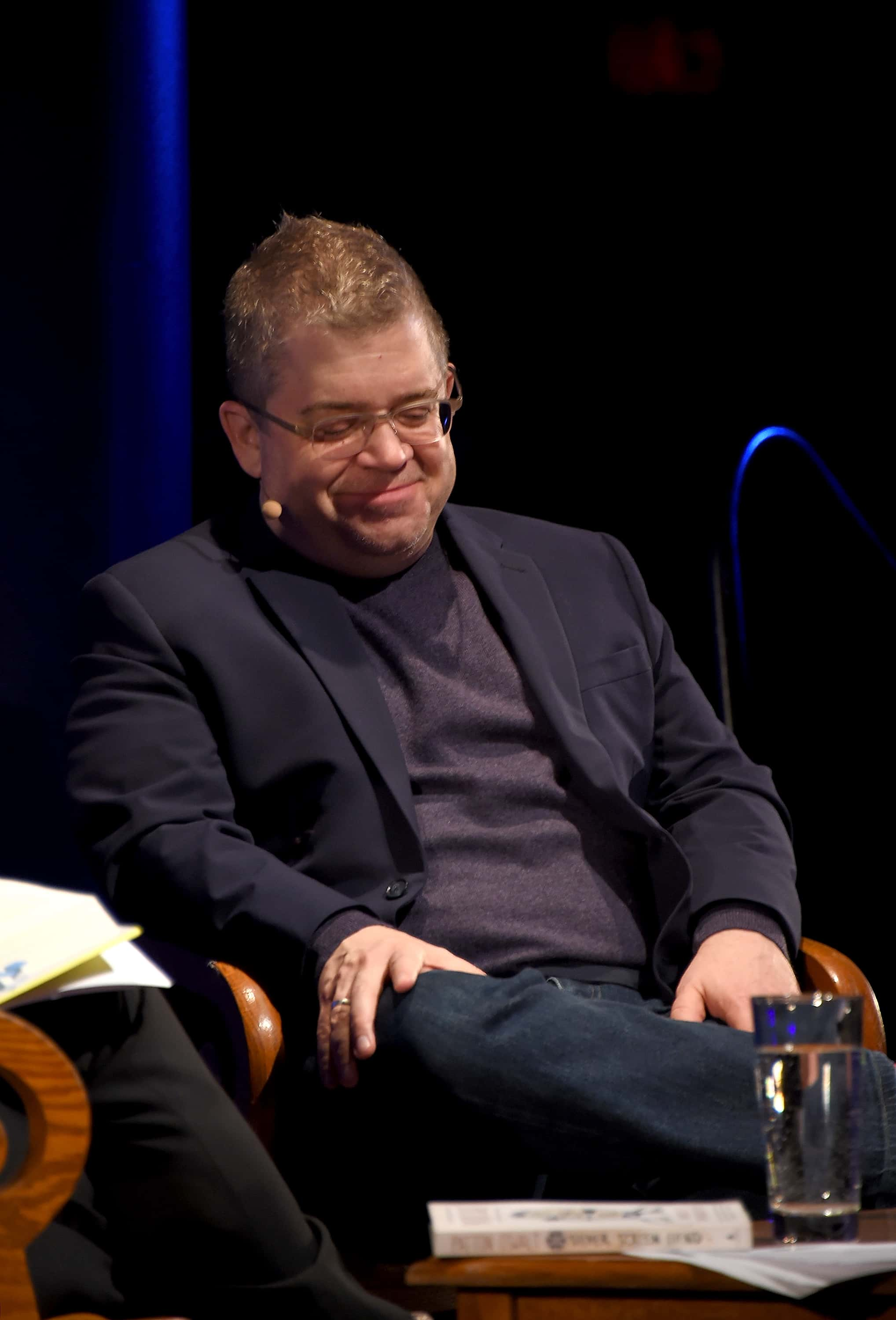 The next few months were excruciatingly difficult for Oswalt. At the time, he said he was "crippled by sadness, struggling to hold it together day by day." He also resorted to alcoholism for a bit. "I found out the hard way these past few months that alcohol really doesn't help," he said and added, "Depression is more seductive. Its tool is: 'Wouldn't it be way more comfortable to stay inside and not deal with people?' Grief is an attack on life. It's not a seducer. It's an ambush or worse. It stands right out there and says: 'The minute you try something, I'm waiting for you.'"
To deal with the loss, he got set to finish his wife's book. "We can finish the book, but it was tangential to the work, which was: She was going to solve this crime," he said. "She didn't want credit for it. She wanted him to be locked up. She was close to figuring it out. It would give her bad nightmares." In the same interview, Oswalt said, "In comic-book terms, I was married to a great crime fighter." A couple of months down the line, an arrest was made in the Golden State Killer case and Oswalt posted on social media, "I think you got him, Michelle."[43] He added, he wanted "to ask him the questions that [McNamara] wanted to be answered in her 'Letter To An Old Man'" at the end of her book.
He then got married to actress Meredith Salenger in November 2017. "It feels like an evolution," he told People. "After the darkness, I went through all the ways I had to strengthen myself to try to recognize joy again. Meredith was a beacon I had to reach for."
But McNamara's memories will always live with him. On her 50th birthday, Oswalt shared a heartwarming message for his wife. "Happy 50th, Michelle. I hope wherever you are there's good coffee, a strong WiFi connection, and endless mysteries for you to crack," he wrote on Twitter.
Her book, 'I'll Be Gone in the Dark: One Woman's Obsessive Search for the Golden State Killer', was posthumously updated with the help of true crime writers Paul Haynes, Billy Jensen and Oswalt following her death. After its release, it was number two among non-fiction books.
Share this article:
Patton Oswalt late wife Michelle McNamara heartbreaking love story death The Golden State Killer