Parkland shooter Nikolas Cruz tells female pen pal he wants to marry her, have children after he gets out of jail Parkland shooter Nikolas Cruz has been writing love letters from behind bars to a young woman overseas. Illustrated with childlike scrawls and stick figure drawings, the letters saw Cruz proposing marriage, dreaming about having children, and expressing his desire to name his sons after guns - all the while never mentioning the February 14, 2018, incident where he shot and killed 17 people, including teachers and children, at the Marjory Stoneman Douglas High School in cold blood.
The Broward State Attorney's Office handed 46 pages of Cruz' handwritten letters to the South Florida Sun-Sentinel as the state attorney sought the death penalty against him for the February 2018 shooting. That said, the records obtained by the outlet did not contain any letters written by the girl to Cruz.
In the letters, Cruz says talking about his crime "would be a bad idea." Nonetheless, he suggests his female pen pal listen to "Pumped Up Kicks" by the band Foster the People, a song about a school shooting. "You'd better run, better run, outrun my gun. Better run, better run, faster than my bullet," reads part of the lyrics.
The 20-year-old killer expresses hope in the letters that one day he would be released from jail and have a family. While Cruz faces the death penalty, his lawyers have pushed for life in prison without the possibility of parole. "I really want kids. I think of it all the time, you know the joy they bring," he writes.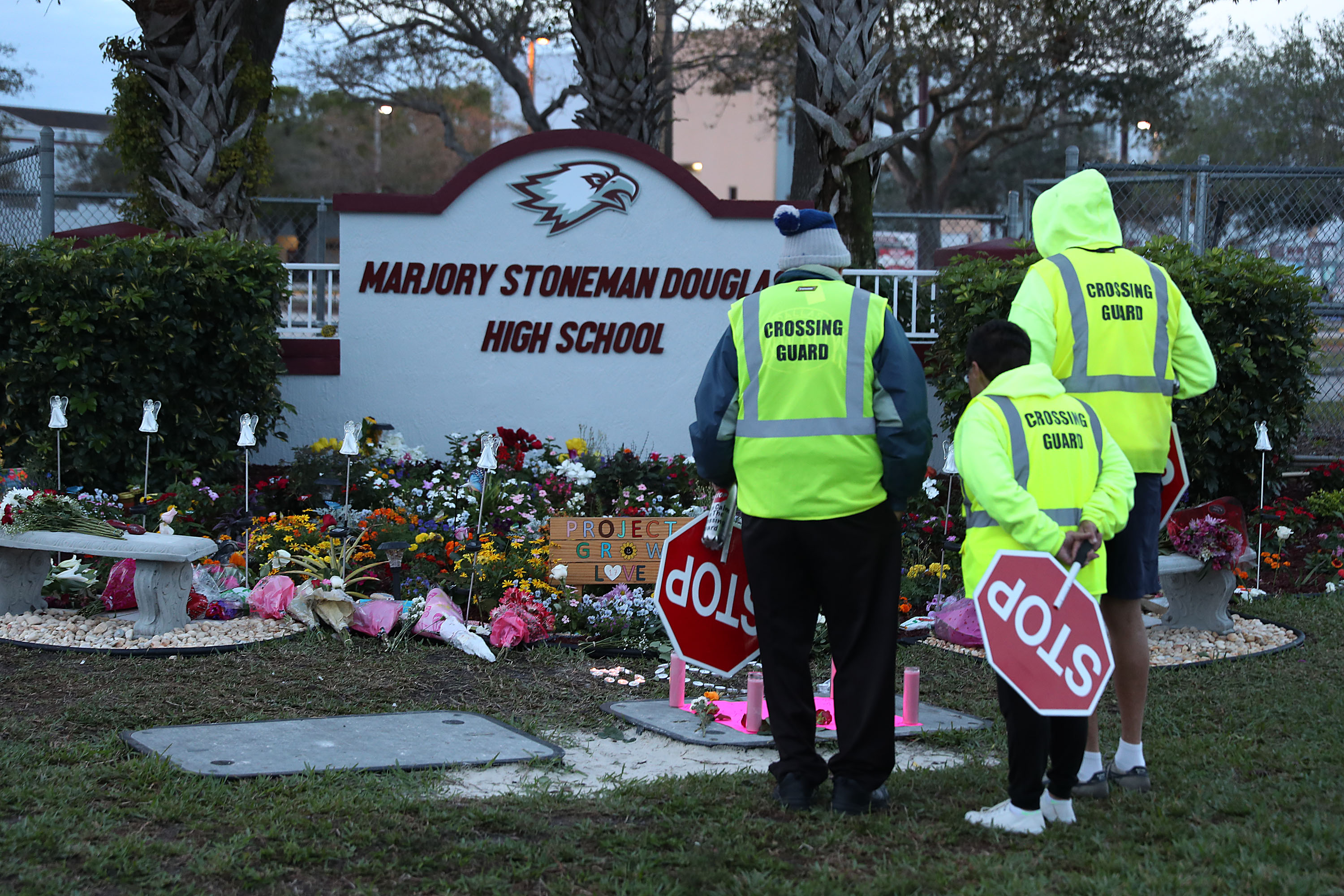 He tells the girl he would name his sons after the most famous guns in the world - namely Kalashnikov, Makarov, and Remington. He also urges that "my wife can name the girls." The letters were addressed to a young woman, identified only as Miley, from the United Kingdom. Just days after the shooting, Miley and her brother Liam, online supporters of Cruz, created a Facebook group called "The First Victim", referring to the shooter.
Cruz, in his letters, shared stories from his childhood, including a hunting trip with his friend, during which he says he almost shot his friend's father. Most of his letters talk of wanting to tell her about who he is, his likes and dislikes, his thoughts on various things and more. He refers to jail life time and again, but largely mentions it 'is boring'. His outlook in life, he states, is 'go live the best way you can.
The 20-year-old, despite ending up in jail because of his obsession with guns and shooting, declares he's "a huge Second Amendment supporter even though I'm here in jail for being on the wrong side of the law. I still believe it's a special right to have and I try to encourage everyone including you to take part in it."
In one of his letters, he also expressed his desire to meet Miley and that she should attend his trial. He also had starting his own family on his mind, as he wrote to her saying: "I also was wondering if you'd be interested in marriage when the time comes. It won't be for a long time, but would you be interested? I feel like we make a great family together. With lots of kids. I imagine it every day. That's what's keeping me strong."
That said, Cruz has expressed that while he isn't sure, he wants to remain alive. "I wish life for me could have been different but it's not," he writes. "And a part of me is wishing it ends. End with the death [penalty], letting someone inject me with long last sleep. Its kind of what I want but I'm unsure of myself so I'm just letting people save me from myself, saving me from something that I can never return from."
Meanwhile, Cruz also dreams about carrying on his passion for weapons and guns later as well. "Would you be OK with me getting a crossbow if I lived with you? It would only be used for sporting and hunting," he tells Miley.
Cruz, a lifelong special ed student who was thought to be autistic, made several misspellings and childish drawings in the letters. He was placed in special education well before kindergarten after doctors found he was developmentally delayed.