'Paradise PD' season 2: After a rocky start for Kevin in season 1, will things turn around for him in the future? "They're bad cops. Not bad like no-nonsense. Not bad like cool. Bad like sh***y," goes the description of Netflix's animated adult comedy 'Paradise PD'. Created by Roger Black and Waco O'Guin (of 'Brickleberry' fame), 'Paradise PD' is best described as a show that follows a bunch of (really) bad cops looking after their jurisdiction in a poor way.
Led by Chief Randall Crawford (voiced by Tom Kenny), the Paradise Police Department consists of a psychotic, violent police officer with a fat fetish in Gina Jabowski (voiced by Sarah Chalke), Fitz Fitzgerald (voiced by Cedric Yarbrough), a cop who suffers from PTSD; an obese police officer Dusty Marlow (voiced by Dana Synder), and an elderly homosexual police officer Stanley Hopson (also voiced by Synder). The highlight of the show is Kyle Kinane voiced by Bullet, a police dog who is addicted to the confiscated drugs stored in the evidence room.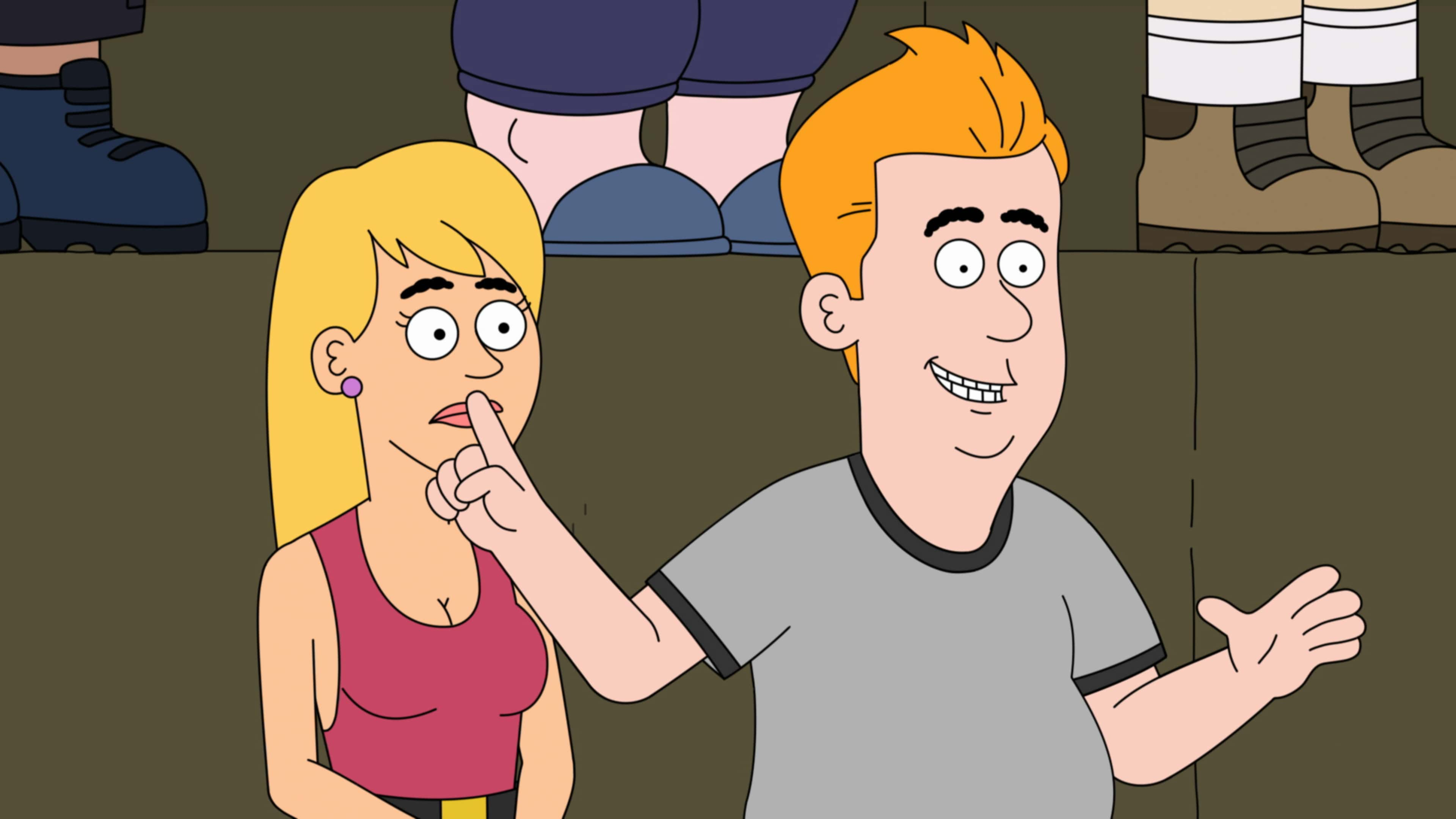 Each of the characters from this group is dysfunctional and what you and I would call in the real world, a loser. But the biggest loser of all is Kevin Crawford (voiced by David Herman). Kevin joined the police force after his mother and mayor of the town, Karen Crawford, managed to get him on the force in a classic case of nepotism, but more on that later.
Kevin has always dreamed of being a police officer, just like his father. He had always pictured himself in a uniform, fighting crime on the force and bringing glory to his hometown of Paradise. And because it is his lifelong dream to be on the police force, his mother simply makes it happen. But here is the thing about Kevin, right? He is a loser.
No matter what he does or where he goes, Kevin is a loser. Sample this, in one of the episodes of the series, Kevin says, "The last girl I went out with dumped me because I happened to like this giant robot dinosaur cult." And this pretty much becomes his identity. The abusive relationship is somehow nipped in the bud with a rather sweet ending for him, but beyond that, there is little color to his character.
On the other hand, the rest of the members on his team – Chief, Fitz, Gina, Dusty, Hopson, and Bullet, in fact, even other supporting characters in the argyle meth dealers Robbie and Delbert (voiced by Waco O'Guin and Roger Black respectively) – have more color than Kevin.
On 'Paradise PD' Kevin is just a character with very little to show for himself. While he may have come close to displaying some sense of integrity, if we may, towards the end of the first season, by then the damage was done – it was difficult to see Kevin beyond the loser trope the makers bound him by.
This, however, doesn't mean to say the character cannot be redeemed in the second season. Netflix confirmed 'Paradise PD' for a second season and if the makers make up their mind, anything is possible – and that definitely could mean giving Kevin some substance.
At this point, what might redeem Kevin is giving him some substance. Sure, the essence of 'Paradise PD' lies in its crass humor and crasser plotlines, but that doesn't necessarily mean that the show is devoid of any character arc. Especially, its lead protagonist who genuinely shows scope for improvement. The first area of growth for Kevin could be from within – he has spent a considerate amount of time not only being a loser but believing that he really is one.