Outrage as Miami Surfside condos still listed for SALE 6 months after building collapse The Miami building that collapsed and claimed the lives of 98 people this summer is reportedly still being sold online, with condo advertisements promising "spectacular ocean views" and "endless potential".
Champlain Towers South in Surfside, Miami, crumbled in the early hours of June 24, but its units are still listed online for sale or to rent six months after the tragedy. According to Newsweek, realtor HQ Realty posted six ads — five for sale and one to rent — for the former 12-story beachfront property including one for a four-bedroom penthouse at $3.1 million and an ocean-facing unit at $915,000. Now, those who lost their loved ones in the collapse are calling for the ads to be taken down immediately.
RELATED ARTICLES
Surfside condo: Witnesses describe collapse as 'earthquake, bomb and tornado' rolled into one
Surfside condo collapse: Miami firefighter's search for missing daughter, 7, ends in heartbreak
Martin Langesfeld, who lost his sister Nicole Langesfeld and her husband, Luis Sadovonic, in the collapse, spoke to Newsweek. "It is very painful and utterly disgusting to see how some Miami realtors are taking advantage of the dead and are still marketing the properties where so many died to make more sales and get more website clicks," he said.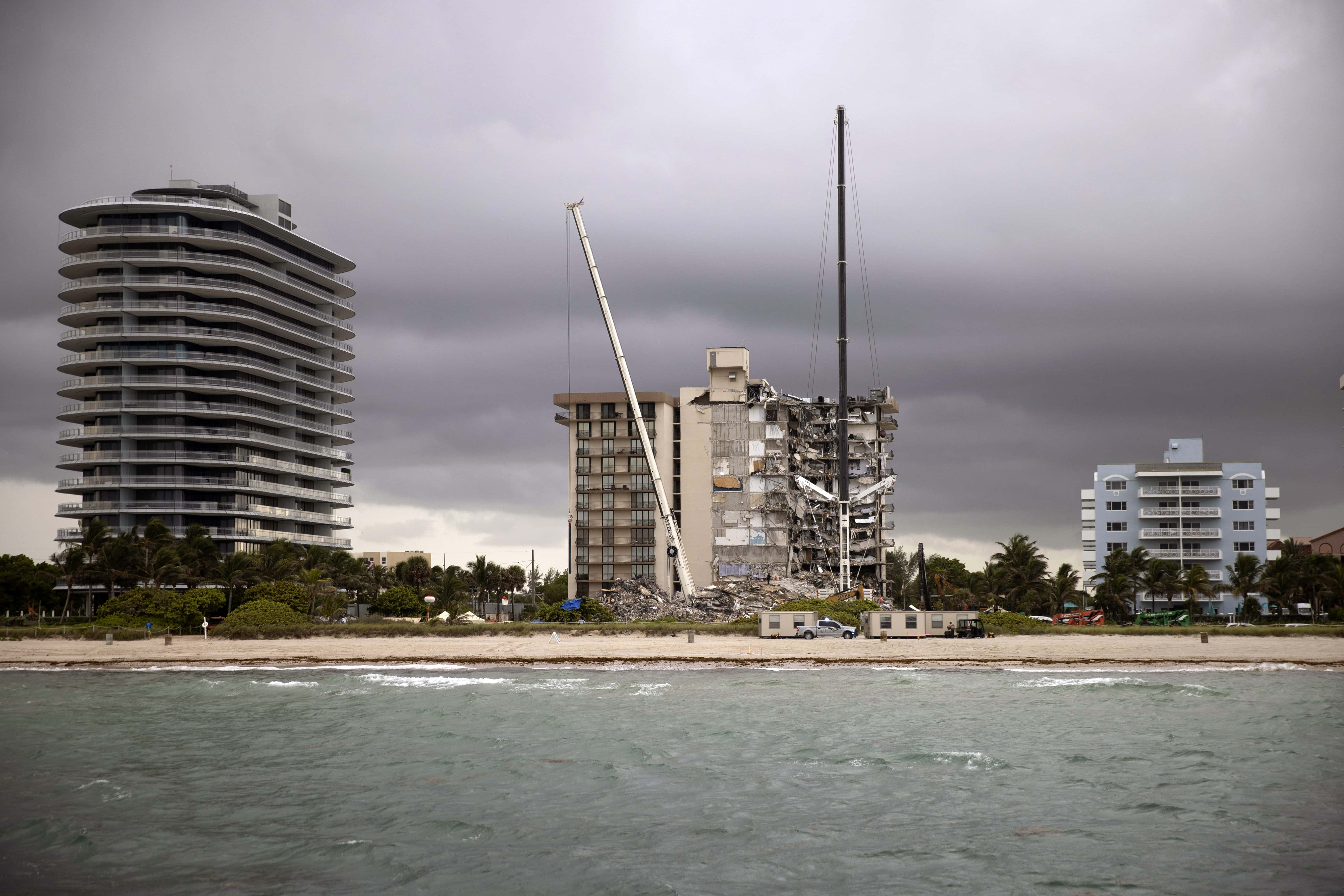 Meanwhile, one activist who is campaigning alongside families of the victims for a memorial on the site called the listings "disturbing." Monica Iken-Murphy, who lost her husband in the 9/11 terror attacks in 2001, told Newsweek, "First of all, get all those apartments off, they're gone. That's very disturbing, especially for family members who lost loved ones... to have to think about the fact that there's something out there that says there are units available."
The outlet reported how HQ Realty was still active with its principal place of business listed as Miami, per a Florida LLC annual report filed in April 2021. Meanwhile, the company is also said to have affiliated offices in Madrid and Buenos Aires, per its website.
Champlain Towers collapsed without warning while it was in the midst of its 40-year structural review. Investigations are underway at both the state and federal levels to determine what exactly transpired. Last month, a lawsuit filed on behalf of victims and family members argued that the construction on a luxury building next door had triggered the collapse. The suit stated that Champlain Towers "was an older building in need of routine repairs and maintenance, but it was not until excavation and construction began on the luxury high-rise condominium project next door" that the building became unsafe.
Earlier this year, officials approved a plan to possibly sell the nearly two-acre site to a UAE-based developer and direct proceeds from any sale of the site to benefit victims that survived the calamity. However, there was no mention of a memorial at the site in a proposed $120 million sales contract cited by Newsweek.
The site will reportedly be put up for auction next year if other interested buyers are willing to pay more. Last week, a judge said a trial in 2022 is possible for lawsuits that seek millions in damages for the victims, family members, and property owners. A mediator has been appointed to work out how to allocate damages, insurance proceeds, and sale money between wrongful death victims as well as those who lost property, the Associated Press reported.