Who owns Oracle? A look at Larry Ellison, worth $76B, and his ties with Trump amid controversial TikTok deal The TikTok controversy is still brewing as Oracle Corporation becomes the winning bidder for a deal with TikTok's US operations. As per a Bloomberg report, TikTok's parent company ByteDance Ltd turned down Microsoft's previous bid to buy the assets. People familiar with the talks said the deal with Oracle seems to be more like a corporate restructuring than an outright sale.
The US business was earlier valued at about $25B before Chinese officials weighed in with new rules. Although Microsoft — which was working with Walmart Inc — was being seen as the winner, recent reports suggest the talks didn't materialize. "ByteDance let us know today they would not be selling TikTok's US operations to Microsoft," Redmond, Washington-based Microsoft said in a statement on September 13. "We are confident our proposal would have been good for TikTok's users while protecting national security interests."
Thanks to close ties with US President Donald Trump, Oracle could reportedly take a stake of the newly formed US business with the backing of Sequoia Capital, a key ByteDance shareholder. Amid the bombshell news, here's a look at who owns the company and its past history with Trump.
Who owns Oracle?
First registered under the name Software Development Laboratories (SDL) in 1977, Larry Ellison co-founded Oracle Corporation in 1977 with Bob Miner and Ed Oates. As per reports, the inspiration behind the company was when Ellison came across a research paper for a relational database management system (RDBMS) while scanning the IBM Journal of Research and Development.
The name went through several changes over the years. In 1979, SDL changed its name to Relational Software, Inc (RSI). Then in 1983, the company decided to take the name Oracle Systems Corporation and officially to Oracle Corporation in 1995. Now, over four decades later, the company boasts of the gold standard for database technology and is the second-largest software company by revenue and market capitalization.
Interestingly, Ellison is also one of the few tech leaders who openly supports Trump. Lawrence Joseph Ellison was born out of wedlock to Florence Spellman. His biological father was an Italian American United States Army Air Corps pilot named Louis. He was later raised in a Reform Jewish home by his adoptive parents and studied physics and math for one term at the University of Chicago.
After moving from job-to-job in companies like Wells Fargo and Amdahl, he brushed up his programming skills before starting his own company with $2,000 funding, $1,200 of which came from his own pocket. Although Ellison stepped down as Oracle CEO in 2014, Forbes dubbed him as the fifth-wealthiest person with a net worth of $74.9B in 2020. Currently, Ellison is the Executive Chairman and CTO, Jeff Henley is the Vice Chairman and Safra Catz is the CEO of the company.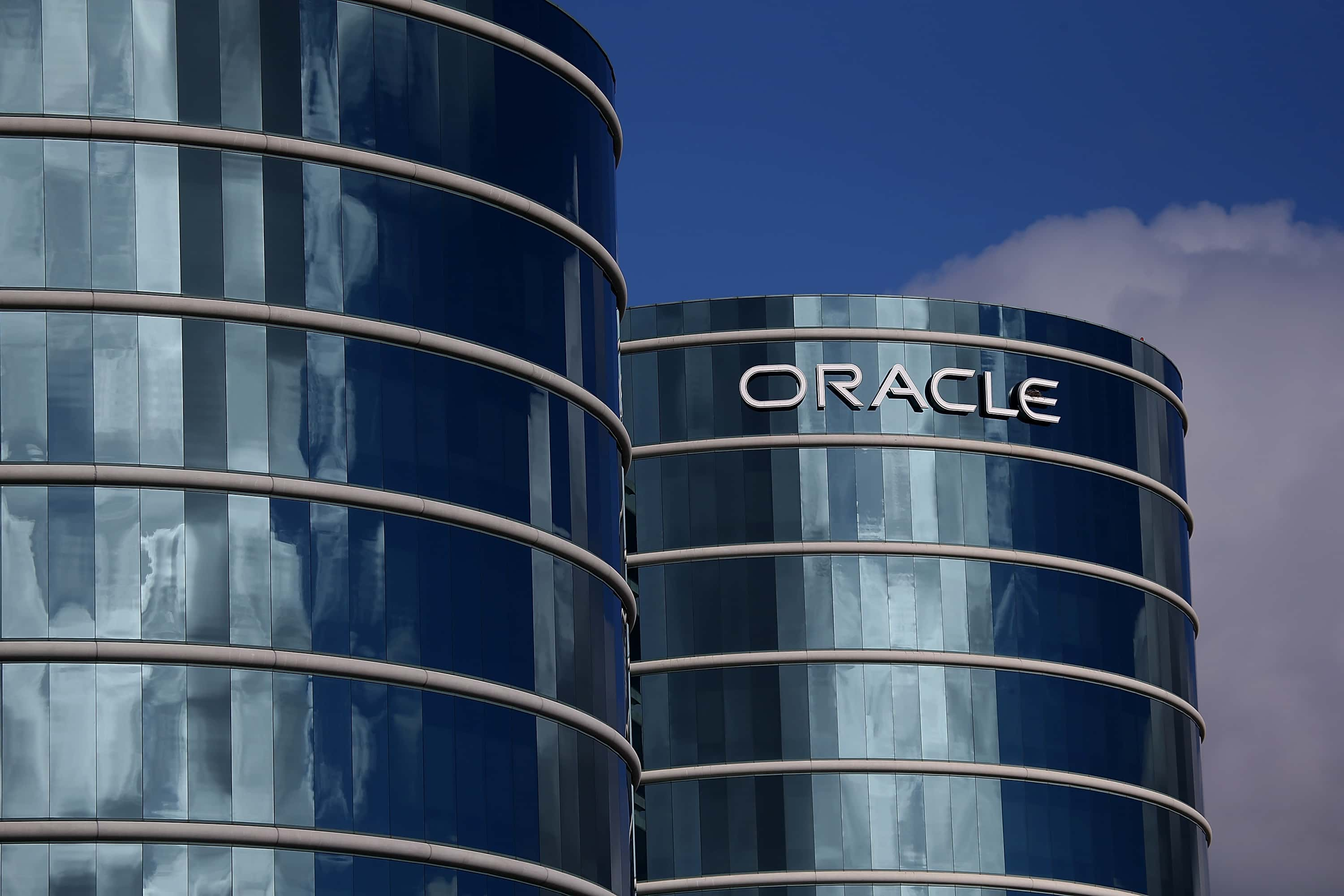 Ties with Trump
In February 2020, Ellison hosted a Trump fundraiser at his Rancho Mirage home. According to a copy of the invitation received by local newspaper Desert Sun, the event was held at his estate in California's Coachella Valley for a "golf outing and reception". As per a Vox report, the tickets were priced as high as a quarter-million dollars. Although Ellison himself did not attend, the fundraiser led to tons of scrutiny for the flamboyant 76-year-old billionaire.
In fact, Oracle's 136,000 employees had already expressed frustration with the company's ties to the current administration. George Polisner, 57, who had worked at Oracle on and off since 1993, posted his resignation letter to LinkedIn after the company's co-CEO Safra Catz joined the Trump transition team and was said to have privately dined with the world leader. "I am not with President-elect Trump and I am not here to help him in any way," his public resignation post read. "In fact when his policies border on the unconstitutional, the criminal and the morally unjust I am here to oppose him in every possible and legal way. Therefore I must resign from this once great company."
In April 2020, Ellison said in a Forbes interview: "We only have one president at a time. I don't think he's the devil — I support him and want him to do well." Moreover, Trump told reporters when asked about TikTok's forced sale, "I think Oracle is a great company," adding, "I think that Oracle would be certainly somebody that could handle it. Yeah. We gave them until September 15." As per a DCD report, the company even provided the White House with software to help study and promote unproven coronavirus treatments, including hydroxychloroquine.
As expected, the comments on social media are scathing after the recent news. "Tiktok now shifts the data center vendor from Google to Oracle. Guess what will Trump do as Oracle is a big donator to Trump," one tweet read. Another said, "1. Trump threatens to ban TikTok, a Chinese owned app, because of security threat concerns 2. Microsoft loses bid to buy TikTok to Oracle, a company favored by Donald Trump. coincidence? #TikTok." One even went on to say: "WHY ORACLE IF NOT FOR THE FACT THAT LARRY ELLISON HAS BEEN SPENDING HUNDREDS OF THOUSANDS OF DOLLARS CONTRIBUTING TO TRUMP'S CAMPAIGN."
---
Tiktok now shifts the data center vendor from Google to Oracle. Guess what will Trump do as Oracle is a big donator to Trump.

— chen (@cchenhku) September 14, 2020
---
---
1. Trump threatens to ban TikTok , a Chinese owned app, because of security threat concerns

2. Microsoft loses bid to buy TikTok to Oracle , a company favored by Donald Trump.

coincidence? #TikTok

— Slxm Cliff (@tellemslxm) September 14, 2020
---
---
WHY ORACLE IF NOT FOR THE FACT THAT LARRY ELLISON HAS BEEN SPENDING HUNDREDS OF THOUSANDS OF DOLLARS CONTRIBUTING TO TRUMP'S CAMPAIGN pic.twitter.com/oUWyF34dUV

— Love Debutante @ BITE ONLINE (@yahooeny) September 14, 2020
---