What is Operation Talon? Truth behind Trump's 'sex offender' program and 1997 mission set up by Bill Clinton Operation Talon, a mission to target sex offenders who reside illegally in the United States, seems to have sparked much controversy on social media. On February 24, 2021, social media users expressed their disdain with rumors swirling that President Joe Biden had canceled Donald Trump's initiative from his last few days of being in the White House.
A thorough investigation now suggests that it wasn't Biden but ICE officials. It was reported that US Immigration and Customs Enforcement had shelved it as they prepare to issue new guidelines to agents who look after arrests and deportations. But now the bigger question that seems to have risen is: Did Operation Talon exist only on paper? Did the Trump administration have any track record of the mission? What really was the original Operation Talon plan and how does it work? Here's a deep dive into the nationwide operation.
RELATED ARTICLES
Did Joe Biden cancel Operation Talon? Trump's 'sex offender' program canceled months after it was launched
Is porn the new sex-ed? Young Americans find it 'most helpful source' of information on how to have sex: Study
What is Operation Talon?
Operation Talon is dubbed "a national program" organized by Immigration and Customs Enforcement (ICE) to target illegal immigrants with convictions for sex crimes subject to deportation orders. However, a Google search reveals the original 'Operation Talon' was set up by Bill Clinton in 1997 as a part of his Personal Responsibility and Work Opportunity Reconciliation Act.
Going by a 2000 report on a government website, the United States Department of Agriculture aka USDA's Office of the Inspector General (OIG) formed a partnership with Kentucky's Attorney General and Kentucky state and local law enforcement agencies to pilot 'Operation Talon' in Louisville and Lexington. The same report says that the first 85 felony arrests were made in May 1997 and the next year, in 1998, Hudson County Sheriff's Department agents and their USDA enforcement partners arrested 243 fugitive felons in New Jersey. No connection to the Trump administration was found.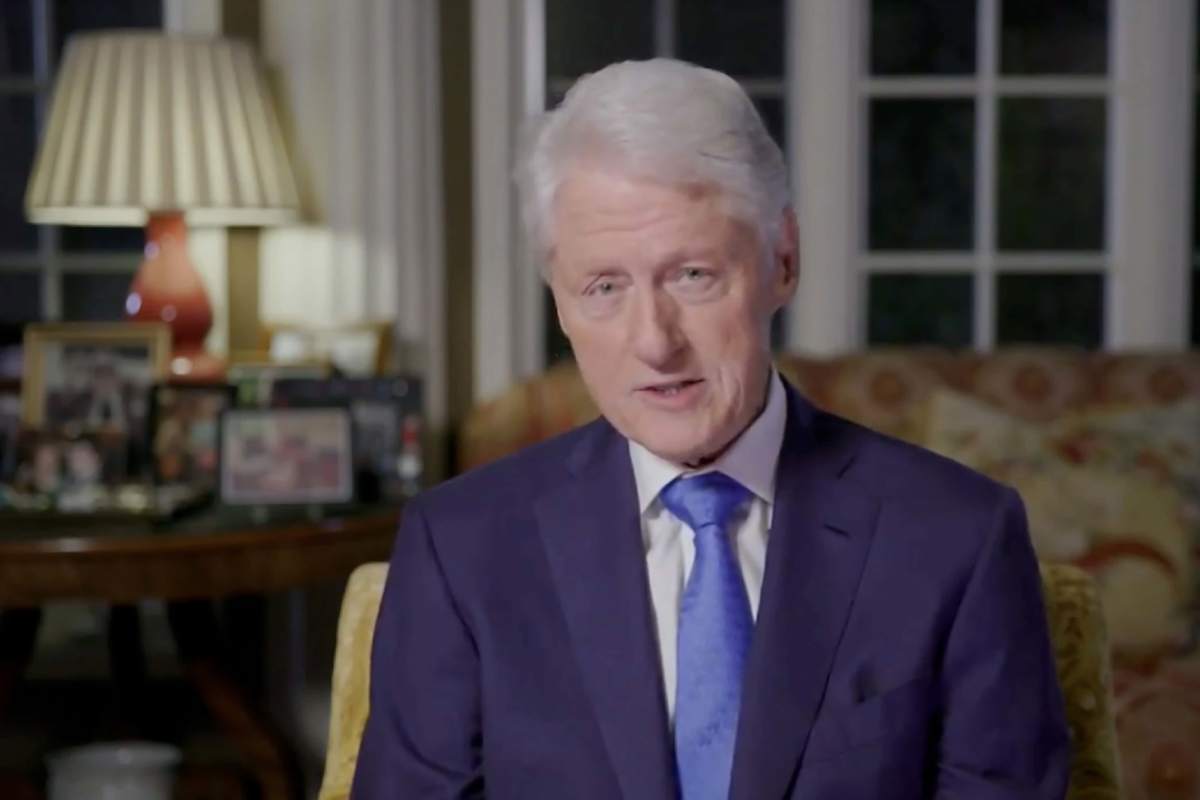 When did Operation Talon begin?
Back in 2000, USDA Secretary Dan Glickman said that 'Operation Talon' began as part of USDA's ongoing efforts to ensure integrity in the Food Stamp Program. "But it has become much more," Glickman continued. USDA Inspector General Roger Viadero said, "The cooperation among Federal, state, and local law enforcement agencies, along with state social services agencies, [has been] tremendous."
After its initial success, it was said that Operation Talon spread across the nation to nab fugitives in 71 metropolitan areas in 24 states and the District of Columbia. Although these statements are recorded on the website, there seems to be little background on them.
In early February 2021, a war waged between Biden supporters and Trump fans who slammed the former for canceling Operation Talon after the fake news surfaced online.
How did Operation Talon work?
Reportedly, the local implementation of Operation Talon included several sting operations to nab fugitives. Under a scheme called "Casino Tours International", Special Agents from USDA's OIG — aided by local Maryland police precincts, the Metro-Transit Police, the US Marshals Service and other state and local law enforcement partners — sent out invitations to those felons for a free bus tour junket to Atlantic City, New Jersey for a day of gambling. A $50 stake and a free gym bag was enough to get them on board and the buses were then driven straight to the jail.
Under the program that began in 1997, the Federal employees behind Operation Talon were awarded Vice President Al Gore's Hammer Award for their substantial achievements in creating a government that works better, costs less, and gets results on March 27, 2000.
If the same report is to be believed, former vice president Al Gore said at the time, "Today, some of the country's most violent criminals are back behind bars where they belong, thanks to 'Operation Talon'." He added, "The National Food Stamp Program is designed to help decent, law-abiding citizens get back on their feet during times of need, not to help murderers and rapists stay on the streets."
Who has been arrested under Operation Talon?
Back in the late '90s, authorities arrested 6,000 fugitives for more than food stamp fraud. Reportedly, two of the first felons were wanted for child molestation, one had committed a sex offense against a nine-year-old child. Three others were arrested for drug trafficking. One had eluded authorities for four years after a murder case.
Narrating more such incidents, the report read that a food stamp recipient arrested in Chicago attempted to flee but Assistant Special Agent-in-Charge Kim Widup and a local police officer tackled him. Apparently, the fugitive had eight knives, nine lengths of metal pipe, three Molotov cocktails, a tire iron, and a screwdriver. Not just that, he also threatened to burn down the detention facility and kill police officers.
What is the ICE connection?
Attorney General Lynn Fitch recently joined a coalition of 18 state attorneys general in urging President Biden, Department of Homeland Security Secretary Alejandro Mayorkas, and Immigration and Customs Enforcement Acting Director Tae Johnson, to reverse the Biden administration's cancellation of Operation Talon.
Penning down a letter to the president, Fitch cited data collected by Syracuse University's Transactional Records Access Clearinghouse, noting that during the period from October 2014 to May 2018, ICE arrested 19,752 illegal aliens with criminal convictions for whom the most serious prior conviction was a conviction for a sex-related offense.
The letter further read, "The cancellation of [Operation Talon] effectively broadcasts to the world that the United States is now a sanctuary jurisdiction for sexual predators. This message creates a perverse incentive for foreign sexual predators to seek to enter the United States illegally and assault more victims, both in the process of unlawful migration and after they arrive. It will also broadcast the message to other criminal aliens who have committed other offenses that any kind of robust enforcement against them is unlikely."
Did Operation Talon just exist on paper?
At first, several reports stating Biden's role in the cancelation sparked fury on social media. Soon after, many other tweets pointed out that the program didn't even exist. One tweet read, "Try to google Operation Talon to get information on the program. Nothing exists, except for information on a 1997 program with the same name... formed under Clinton. More propaganda and gaslighting from the pathetic right." Another said, "The Trump administration formalized Operation Talon during Trump's last few weeks in office. It was never actually operational – therefore there was nothing to cancel. Thanks Clinton for the inspiration!"
A third chimed in, "Oh but he did make it up. The original Operation Talon was set up by Clinton in 1997 as a pilot program in Kentucky . 45 resurrected" it in his final weeks as POTUS and their is no proof it was even operational. This is simply a story meant to meet a nonsense narrative." Clarifying it all, one tweet read, "Turns out Operation Talon was something the Trump administration did... on paper... in the very last weeks of his administration. Not a program that was actually operational. And by 'canceled' they mean not really canceled but being reviewed."
Spearheaded by Missouri Attorney General Eric Schmitt, the effort drew much backlash. In the letter, South Carolina Attorney General Alan Wilson said, "We're working hard to fight human trafficking and sex crimes in South Carolina and allowing convicted sex offenders who are here illegally to remain in our country makes absolutely no sense," adding, "These trafficking and sex crimes are repugnant to human decency generally and to children specifically."
State Attorneys General from Alabama, Arkansas, Florida, Georgia, Indiana, Kansas, Kentucky, Louisiana, Missouri, Mississippi, Montana, Nebraska, Oklahoma, South Dakota, Texas, Utah, and West Virginia also signed the letter.