'One Day At A Time' season 4: Release date, cast, plot, trailer, and everything you need to know about the dramedy series It's not the end for 'One Day At A Time' as the series has been renewed for season four.
After running for three seasons on Netflix, 'One Day At A Time' was canceled in March. But after news of the series getting canceled hit headlines, fans of the sitcom took to social media and started a widespread campaign using the hashtag #SaveODAAT.
Now after tiresome efforts by the cast and fans, the series is finally renewed, but not by Netflix. CBS-owned cable network Pop TV recently revealed that they have picked up the series and it has been renewed for season four. Though the first three seasons will still be available on Netflix, come 2020 the series will premiere on Pop TV with season four that will consist of 13 new episodes.
While there is still a long time for the series to premiere, here's everything you need to know about season four of 'One Day At A Time'.
Release Date
The release date for 'One Day At A Time' has not yet been revealed. All we know is that it will premiere sometime in 2020.
Plot
'One Day At A Time' is a dramedy series that is based on Norman Lear's 1975–1984 sitcom of the same name. The series revolves around a Cuban-American family that lives in LA. It focuses on a single mom who is an Army veteran with PTSD. She lives with her two kids and her Cuban mother. This series tackles mainstream issues like mental illness, immigration, sexism, homophobia, and racism that Latinos who live in the US face.
Cast
The series consists of a star-studded cast that includes Justina Machado who plays the role of Penelope Francisca del Carmen Riera Inclán Ruiz Maribona de Alvarez, an United States Army Nurse Corps veteran. She is also the mother of Alex and Elena. Todd Grinnell plays the role of Pat Schneider, the rich landlord of the building and a close family friend of the Alvarez. Isabella Gomez and Marcel Ruiz play the role of Elena Maria Alvarez Riera Calderón Leyte-Vidal Inclán and Alejandro "Alex" Alberto Alvarez Riera Calderon Leyte-Vidal Inclán, Penelope's kids. Playing the role of Penelope's lonely boss, Dr. Leslie Berkowitz is Stephen Tobolowsky. Rita Moreno plays the role of Lydia Margarita del Carmen Inclán Maribona Leyte-Vidal de Riera, Penelope's Cuban mother.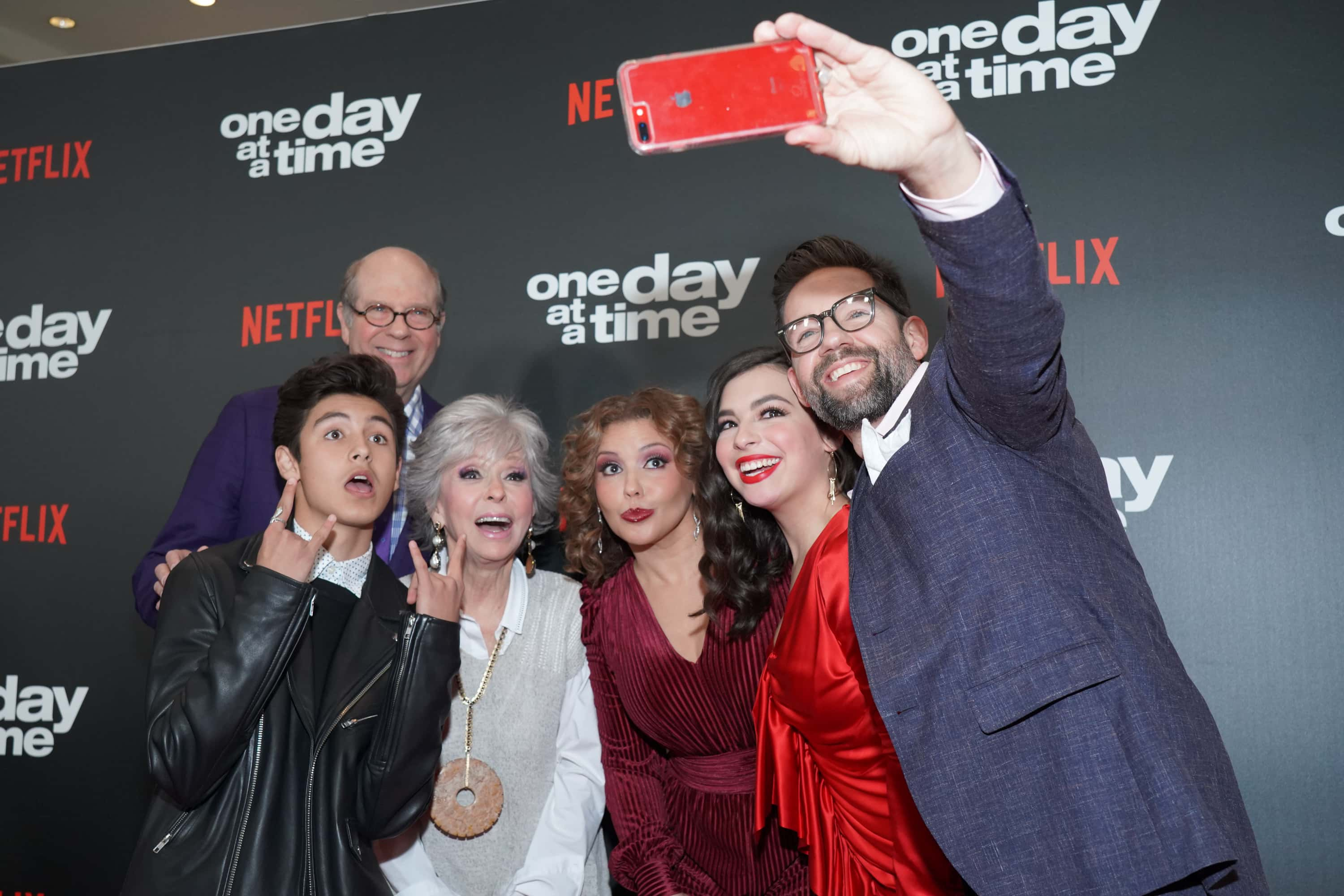 Creators
'One Day At A Time' was developed by Gloria Calderon Kellett and Mike Royce. Kellett is a writer and actress. She is known for her work in 'Rules of Engagement' and on ABC's 'Mixology' and the CW series, 'iZombie'. Royce who is a showrunner along with Kellett is a comedian, screenwriter and television producer. He is known for his work in 'Everybody Loves Raymond' and 'Men of a Certain Age'.
Trailer
'One Day At A Time' has not yet released a trailer for season four, but be sure to check this space as we will update it once it releases.
Where to watch
You can watch season one to three of 'One Day At A Time' on Netflix. Season four will premiere on Pop TV and it will air as a weekly series.
If you like 'One Day At A Time', you might like:
'On My Block'
'The Kominsky Method'
'Glow'
'Orange Is The New Black'
'Gilmore Girls'
'Jessica Jones'
'Dear White People'