Suspect who gunned down Mississippi officer at police headquarters parking lot arrested in 24 hours after shooting Less than 24 hours after police say a Mississippi man gunned down a uniformed officer in a police station parking lot, the now-arrested suspect was marched on Monday night back into the same Biloxi police station.
Police officer Robert McKeithen was an "unbelievably fine policeman" who had reportedly planned to retire by the end of this year. Those plans were permanently removed from the officer's agenda when he was gunned down in the parking lot of the police headquarters on Sunday, May 5 night. Biloxi Police Chief John Miller said during a press conference Monday morning that McKeithen was shot multiple times outside the Lopez Quave Public Safety Center at around 10 p.m.
WLOX, a CNN affiliate, reported that emergency responders immediately transported the officer to the hospital. Miller said in the news conference that he arrived at the hospital shortly before midnight and received the devastating news that 58-year-old McKeithen had died.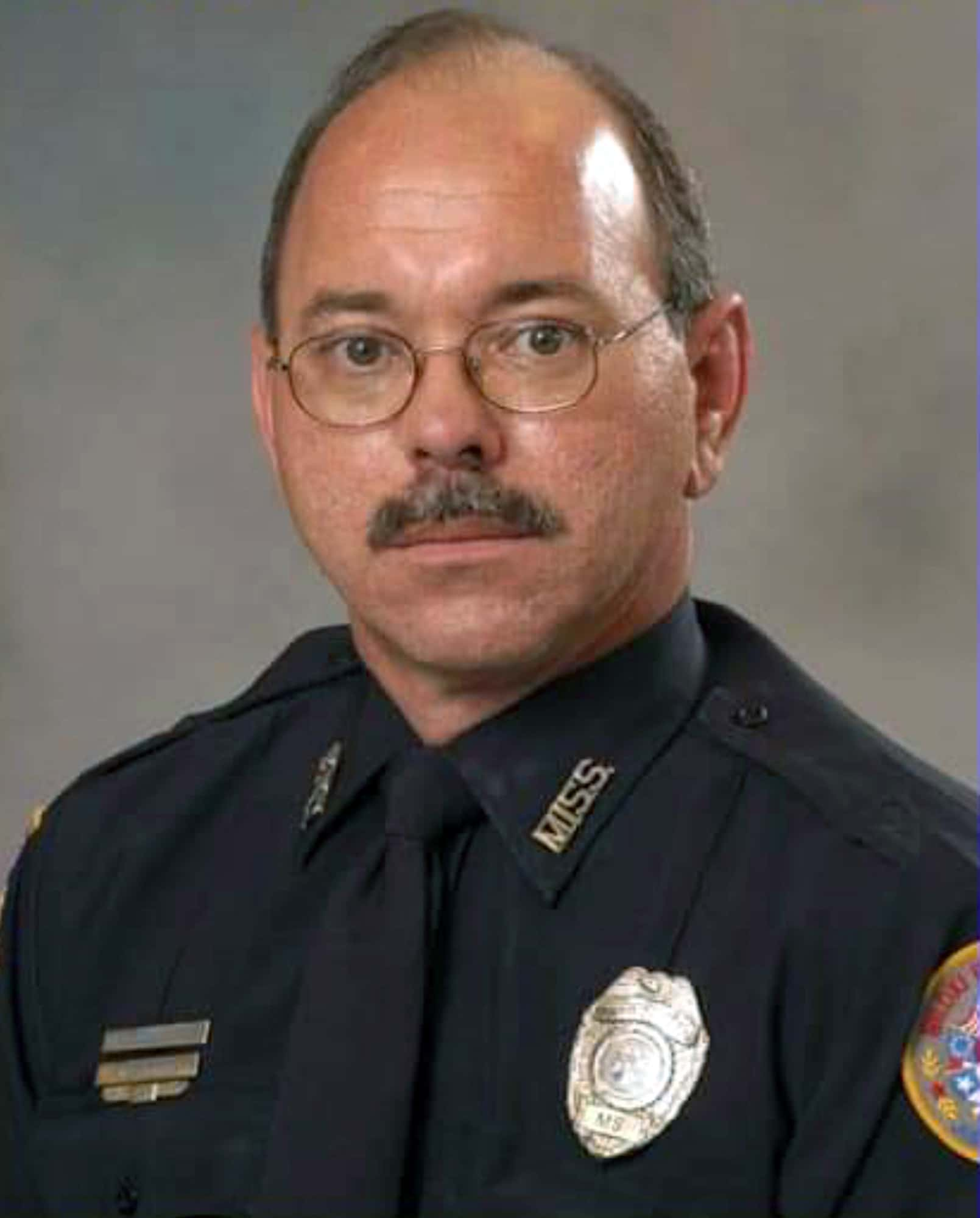 Miller said that McKeithen and four other officers had received medals of valor after they saved four special needs children "who undoubtedly would have perished" without their help, during the aftermath of Hurricane Katrina, CNN reported. The chief of police added that the slain officer leaves behind "a wife, a daughter, two stepsons, and a stepdaughter". He continued: "He was a wonderful family man. That's where he spent all of his time, with his family."
While police had issued a warrant on a capital murder charge for the suspect, Darian Tawan Atkinson, on Monday, he was spotted by one of the department's officers near Wiggins, north of the Gulf Coast city. He called Wiggins police who in turn arrested 19-year-old Atkinson.
"It's been a long couple of days," said Miller, who told reporters he was going to bed as he got news of the capture. "We feel vindicated. He's been treated properly and fairly. And now we will grieve for the family."
Miller wouldn't say if Atkinson had told the police anything. He said Atkinson would be questioned and then transported to the Harrison County jail in Gulfport. It's unclear when Atkinson will go before a judge or if he has a lawyer.
It remains unclear whether McKeithen was targeted or shot at random.
Authorities say the gunman approached McKeithen in the station's parking lot Sunday night after coming inside the station, shooting the officer multiple times. Images from a surveillance camera inside the station showed a suspect wearing navy blue shorts, a black T-shirt, a red beanie cap and dark high-top sneakers.
A memorial service is planned Tuesday night at Biloxi police headquarters. The officer's funeral and burial are planned for May 13.
With AP inputs.
Share this article:
officer gunned down parking lot police headquarters biloxi retirement suspect arrested